Psychiatrist And Dad: Trying To Make Sense Of One Attack After Another
This article is more than 8 years old.
In our previous post, Dr. Gene Beresin lays out guidance for talking with children about the Boston Marathon bombings. Here, his Massachusetts General Hospital psychiatry colleague, Dr. Steven Schlozman, adds his perspective as both a psychiatrist and a father.


By Dr. Steven Schlozman
Guest contributor

What an awful day.
I'm not going to write with instructions right now. There are unfortunately well-worn paths for how to get back on track when deliberate acts of horror strike. The piece written by Dr. Beresin is really good, and there are others as well. How messed up is it that we can simply dust off just penned instructions and merely adjust the dates? How messed up is it that those instructions are not actually that dusty….
So, I'm not writing here specifically as a child psychiatrist, though it'll be hard for some of my training not to leak into this narrative.
I'm writing here as a father and as a man with a family and, as corny as it sounds, as a member of this community and this land.
I really think it goes that far – a wide view, high altitude, Citizen Kane-like point of view shot of our increasingly angry planet as we try to make sense of one attack even as we're putting the last one into perspective.
And don't misunderstand. The world is filled with horrors, and I am not naïve enough to suggest that Boston's suffering somehow is in competition with the various nasty things that happen in the world every day.
It's just that I happen to live in Boston, and it's just that we were a 10 minute discussion away from deciding yesterday to go see the finish line of the race, and it's just that all that good advice that Dr. Beresin wrote and that others in my profession as well as myself have been doling out with the best of intentions…it's just that this advice is damn hard to follow. It is one thing to know, intellectually, what ought to be done. It is another thing altogether to enact it.
And we weren't even at the scene, thank goodness.
So, what did I do? I filled the car with gas. I put batteries in flashlights. Did I think we were under attack? No, not really. I just didn't like sitting there and feeling, well, idle.
Then I got back home, having purchased a first aid kit and some kiddie Tylenol (energy, nervous energy…gotta do something, man…gotta do something) and there were my wife and kids, and they were making necklaces out of beads.
We had the TV off – we didn't want my youngest to see the images over and over. My older daughter wanted to talk, and we went into another room.
"Will people be all right?"
"Some will. The doctor's are working hard."
"But some won't be."
"No, honey, some won't."
"And some people died."
"Yes."
I wanted to hug her, and I did, but not for too long, because too long might mean the wrong thing or convey the wrong message or scare her or scare me.
So, we went back to the beads. How long is too long for a hug? Easier to answer that in the displacement of beads.
A red bead, a white one, a bead that seems aqua-green, stringing together onto little threads of continuity; a necklace that holds it all together.
We mourned as a family the disruptions of the day, but we did so with symbols, without even knowing we were engaging in our own kind of therapy. The brain is funny that way; it can find the needle in the haystack of options. We're wired for this, to some extent, as long as we don't let fear rule.
All that advice? It matters. Stick to routines. Remind kids that the race is over. Allow children to ask questions. Support one another. Be kind.
But don't fool yourself. They aren't easy, these instructions.
And I'm supposed to be the professional.
Dr. Steven Schlozman is an assistant professor of psychiatry at Harvard Medical School and a staff child psychiatrist at Massachusetts General Hospital. He is also the Co-Director of Medical Student Education in Psychiatry.
This program aired on April 16, 2013. The audio for this program is not available.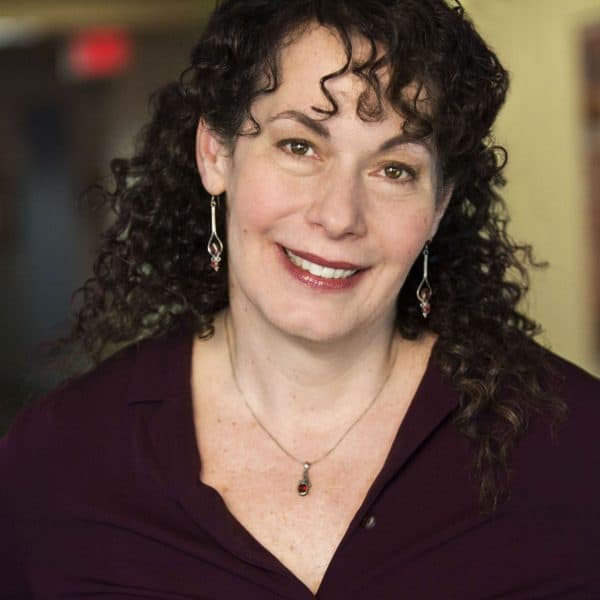 Carey Goldberg Editor, CommonHealth
Carey Goldberg is the editor of WBUR's CommonHealth section.