For Bostonians Who Wonder: How Do Israelis Cope With Terror?
This article is more than 7 years old.
In the wake of Monday's Marathon bombs, while many Bostonians were sharing a sense that the city would never feel the same to them, some Israelis living locally were sharing a sense of sad familiarity: "This feels just like home." The attack on a crowded public street, killing three and injuring scores, was indeed reminiscent of the sort of terrorist attacks that have periodically hit Israeli cities for decades now. Here, a psychiatrist and an expert on decision psychology share their insights, both personal and professional.
By Orit Avni-Barron, M.D. and Greg Barron, Ph.D.
Guest contributors

Our text exchange from Monday afternoon:
Greg: "Everyone ok?"
Orit: "Sure, why?"
Greg: "Bomb"
Orit: "*#$@"
Greg " :((( I thought we left this behind in Israel."
We're used to this. Greg's 20 years and Orit's 33 years of exposure to terrorist attacks in Israel. Greg, a former assistant professor at Harvard Business School, has published papers on the psychology behind our responses to risk. Orit, a psychiatrist, has treated patients for post-traumatic stress disorder, anxiety and depression.
All that would appear to make us "experts." But we still weren't prepared for the Boston marathon tragedy on Patriots Day.
Still, as we struggle, together with an entire city, to make sense of what happened and to deal with uncertainty and overwhelming sadness, anger and fear, we're confident: As hard as it has been, we shall overcome. In fact, as both the Israeli experience and academic research show, we are psychologically hard-wired to overcome.
Both the Israeli experience and academic research show that we are psychologically <i>hard-wired </i>to overcome.
True, the obstacles to surmount are significant. One of our city's symbols has come under attack, naturally evoking fear, anger and hopelessness, and prompting us to question our safety.
How can we reassure ourselves in the face of this trauma? How do we go downtown again? How do we regain a sense of normalcy? How do Israelis, who repeatedly deal with this sort of thing, do it?
The impact of terrorist acts far exceeds the physical injuries it inflicts on innocent victims. It evokes fear in millions of others. The closer we are in time and place, and the more we identify with the victim, the greater our fear: if not a marathon runner, a family member or a friend of one, if not a spectator of this wonderful event yourself, you could be. Maybe in another big city or another big event. Our minds go wild with what seems like an infinite number of scary similar scenarios.
Luckily, this response is self-limiting and the intense symptoms dissipate within a short period of time — typically days.
We feel that we will never be safe again. This is normal. Most people respond to perceived or actual threat to their physical or emotional well-being with feelings of shock, disbelief, difficulty processing and panic. Witnessing or even just hearing about such events may be enough to provoke these symptoms. Depression, sadness, difficulty sleeping, even flashbacks and other symptoms of distress may ensue in the following days. Luckily, this response is self-limiting and the intense symptoms dissipate within a short period of time — typically days, in the majority of cases.
On a cognitive level, the bombing has changed our perception of risk, and for the worse.
Research provides both good and bad news for Bostonians. The bad: We tend to overweight (emphasize) rare events, either good or bad, when their outcome is described to us. For example, hearing about the jackpot makes us more likely to buy a lottery ticket, and we would be more likely to buy insurance after a hurricane.
We may not perceive our city as safe at the moment, but that will change as we accumulate increasing uneventful days.
The good news, in this case: We tend to underweight (ignore) the same rare events over time as we focus on more recent and, more often than not, safe experiences. Take the risks related to motor vehicles, for example. An average week in Massachusetts results in over 7,000 serious injuries and over seven fatalities. Yet, you won't think twice about this before getting behind the wheel on your way to work.
When it comes to risk we are a bit like an infant lacking object permanence — "out of sight out of mind." When we see an interesting object — the equivalent here is seeing news about frightening bombs — this is all we think about. But once it's gone — the news has moved on — our attention returns to our immediate day-to-day experience, and we feel safe again.
That's the secret of any country plagued by repeated devastating acts of terror. It's not just about resilience or national identity, although those are important, its also our hardwired and adaptive ability to ignore things that usually don't happen, to the extent possible. We may not perceive our city as safe at the moment, but that will change as we accumulate increasing uneventful days. It's how we 'work'. In the meantime, ease off the news.
And then there's heart. Much like the 1936 marathon runner Tarzan Brown, who lost his lead on that notorious last climb before the descent to Boston Marathons finish line — named that day as "Heartbreak Hill" — we fear we have lost, and may never feel safe again in our city. But, also like Brown, Bostonians will persevere, overcome Heartbreak Hill and return to participate in next years marathon.
We will definitely be there.
Orit Avni-Barron, MD, is a psychiatrist and the founding director of the womens mental health service at The Fish Center for Womens Health of the Brigham and Womens Hospital, Boston. Greg Barron, PhD, is a director at Lax Sebenius LLC, The 3D Negotiation Group.
This program aired on April 17, 2013. The audio for this program is not available.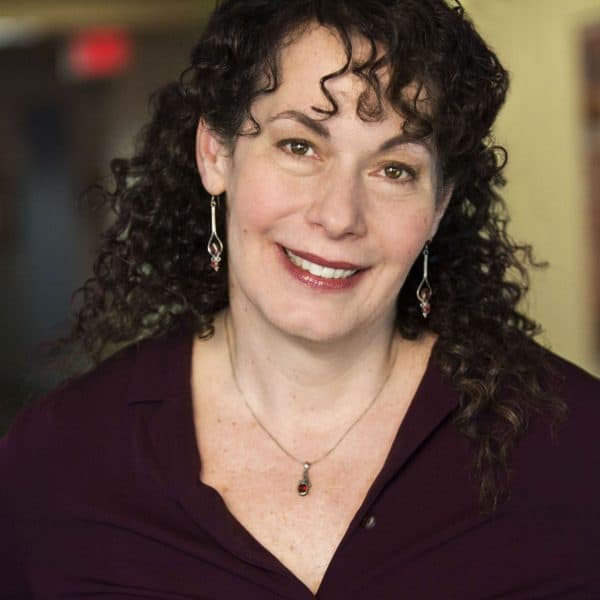 Carey Goldberg Editor, CommonHealth
Carey Goldberg is the editor of WBUR's CommonHealth section.