MIT Expert: New Tech Means Bomb Amputees Could Run 2014 Marathon
This article is more than 8 years old.
"I'll make the following claim: If a person has lost a leg in this Boston attack — if they're motivated and generally healthy and reasonably athletic — they could, given current technology, they could walk or run across the finish line at the Boston Marathon this time next year."
Making that bold statement is Hugh Herr, the renowned prosthetics and assistive technology expert who heads the Biomechatronics research group at MIT's Media Lab (and is himself a double amputee). That's what he said in response to my question about the future of the many victims who lost legs in Monday's Marathon bombing. The current count, according to area hospitals, is 13 amputations.
What accounts for Herr's optimism? Well, he's already developed the world's first powered ankle-foot prosthesis, which is being sold commercially and has been used by about 500 people. Also, Herr is a highly motivated guy: six months after his lower legs were amputated in 1982 after a climbing accident in which he got severe frostbite, he was walking — and climbing mountains again.
Indeed, Herr's own artificial limbs are pretty powerful, with "...12 computers, five sensors and muscle-like actuator systems that able me to move throughout my day," he told Terry Gross back in 2011.
These days, he said, speaking by phone from Spain, the long-term prognosis for patients with legs amputated below the knee, whether it's one or both legs, "is very good." For instance, the person will be able to "drive a car without hand controls, walk or run if they're inclined," he said.
The outlook is even pretty bright for more significant losses, Herr said, like an amputation above the knee (if it's one leg only). "The person can lead a very normal life."
If, however, the amputation involves both legs above the knee, he said the obstacles are far greater and the current technology isn't quite able to emulate the body's biology when it comes to walking and balancing. But Herr says within the decade, technology will improve enough to solve this problem "It's just a matter of time before we crack the puzzle."
So, he says, the younger victims of the bombing, at least, have time on their side. "If a young person has lost their leg in this horrific terrorist attack in Boston, what comes into the analysis of what their long term diagnosis will be is the ever increasing trajectory of technological innovation." He adds: "If a person is 20 now, when they're 40, the prosthetics we have today will look like they came out of a prehistoric age."
In the future, Herr envisions neural connections will be made to artificial limbs. Here's more from the Terry Gross interview:
"I predict that as we march into this 21st century, the changes we'll see in prosthetic designs [will be that] the artificial prosthetic will become more intimate with the biological human body. There will be a mergence, if you will. The prosthesis will be attached to the body mechanically by a titanium shaft that goes right into the residual bone, wherein you can't take the artificial limb off. Another intimate connection will be electrical. The nervous system of the human will be able to communicate directly with the synthetic nervous system of the artificial limb.
It's still too early to predict how many of Monday's Marathon victims will require limb amputations. WBUR's Martha Bebinger says there are at least 13 confirmed amputations so far: five at Boston Medical Center; three at Beth Israel Deaconess Medical Center; four at Massachusetts General Hospital and one at Brigham and Women's Hospital.
Despite the advances in prosthetic technology, let's hope that number doesn't rise.
This program aired on April 17, 2013. The audio for this program is not available.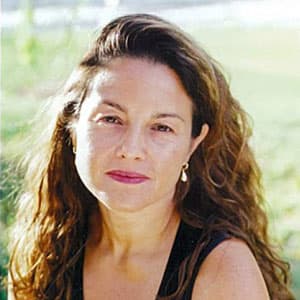 Rachel Zimmerman Health Reporter
Rachel Zimmerman previously reported on health and the intersection of health and business for Bostonomix.