Marathon Medical Update: Prez Says 'You Will Run Again,' Injury Tally Drops
This article is more than 8 years old.
"You will run again," said President Obama. "You will run again."
In that extraordinary way he has of uplifting those in pain, Obama said we will all rise again, and next year, the Boston Marathon will be bigger, and spectators will cheer louder then ever before. At an interfaith "healing" service for victims of the Marathon bombing in Boston, the president said:
That's why a bomb can't beat us. That's why we don't hunker down. That's why we don't cower in fear. We carry on. We race. We strive. We build, and we work, and we love — and we raise our kids to do the same. And we come together to celebrate life, and to walk our cities, and to cheer for our teams. When the Sox and Celtics and Patriots or Bruins are champions again — to the chagrin of New York and Chicago fans — the crowds will gather and watch a parade go down Boylston Street.

And this time next year, on the third Monday in April, the world will return to this great American city to run harder than ever, and to cheer even louder, for the 118th Boston Marathon. Bet on it.
Meanwhile, hospitals report today that the number of injured patients in critical condition is down to seven from 14, according to The Associated Press. Here are the latest numbers from WBUR's Martha Bebinger:
Total: 191 patients at 14 hospitals

Beth Israel Deaconess Medical Center – 24
Boston Medical Center – 23 (10 critical)
Brigham & Women's - 35 (5 critical)

Cambridge Health Alliance affiliated centers -5 (All walk-ins, treated and released)
Carney - 7 (all treated and released)
Children's – 10 (3 still hospitalized)
Emerson - 2 (treated and released)
Faulkner - 13 (1 critical)
Mass. General Hospital - 29 (8 in critical, but stable)
Mount Auburn Hospital - 5 (all treated and released)
Newton Wellesley - 1
Norwood - 2 (hearing loss, treated and released)
St. Elizabeth's – 18 (all treated and released. Injuries ranged from schrapnel to hearing loss)
Tufts Medical Center - 17 (Some serious injuries but none considered life-threatening)
Meanwhile. The Boston Globe reports that the 5-year-old boy being treated at Children's Hospital is improving:
A 5-year-old boy grievously injured in Monday's Marathon bombings is getting better, according to Boston Medical Center Chief of Trauma Services Peter Burke, and is no longer listed in critical condition.

"You always worry about the little ones more. But I think he's gonna be OK, and that's great," said Burke at a press briefing this morning.

The boy suffered soft tissue injuries to his extremities and "significant pulmonary injuries," Burke said. The pulmonary injuries, he said, were likely caused either by compression from the blast or from being thrown into something. His mother was injured and is at a different hospital.

Burke said that overall, the victims of the blasts who remain hospitalized "are getting better, and we are happy with their progress."

Doctors likened the injuries they were treating to those suffered by troops in combat in Iraq and Afghanistan.
And WBUR's Sacha Pfeiffer speaks with Dr. Alicia Quesnel, an ear specialist at the Massachusetts Eye and Ear Infirmary in Boston, who has treated more than a dozen bombing victims with hearing-related injuries.
This program aired on April 18, 2013. The audio for this program is not available.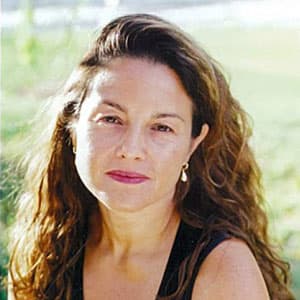 Rachel Zimmerman Health Reporter
Rachel Zimmerman previously reported on health and the intersection of health and business for Bostonomix.