Don't Miss: Here & Now On Dancer Who Lost Leg In Bombing
This article is more than 7 years old.
WBUR's Here & Now today featured host Robin Young's interview with Adrianne Haslet-Davis, a 32-year-old competitive dancer who lost a leg in the Boston Marathon bombings. Check out the show's full post on the interview here, and here's a taste:
"I remember everything. I remember every detail. I remember the first bomb going off and screaming and holding on to Adam and saying, 'Oh no, oh no, please no.' And I remember smelling smoke, and everyone around us just seemed very still and very quiet.

The first went off, and I grabbed a hold of Adam. It was: 'We need to go inside. Wait, should we be outside? Maybe we should be.' And then, the second bomb went off, and it went off directly in front of us. And I remember the pressure from the air hitting my chest and my stomach, and sailing me backwards onto my left side, and landing, sort of in a pretzel with Adam. We sort of landed as we sleep, you know, just kind of curled up. I was big spoon around him.

And he said, 'Are you OK?' And I said, 'Yeah, I think I'm OK. I think we're OK. I can't believe it, I think we're OK. And then a couple seconds went by, or minutes, or who knows. And then I said, 'I think my foot hurts.'

And I said, 'Oh, my foot hurts bad. It really hurts.' And I sat up, and I looked at my foot, the same time -(was it the same time?) that Adam looked at my foot. And he picked up my foot, and it was dangling. Most of my heel was gone, and I could see my toes were still attached, but most of the bones and everything were gone.

And he just started screaming, and I started screaming."
Let's not end on that note. Adrianne also says that she gets frustrated as she struggles to heal, but:
"Overall, I feel like I'm a fighter and I'm ready. I'm ready for the challenge. Someone tried to stop me from reaching my dreams, and I want to be able to just say, well, 'Nice try, I'm still going to go for it and stay positive through it.'
This program aired on April 22, 2013. The audio for this program is not available.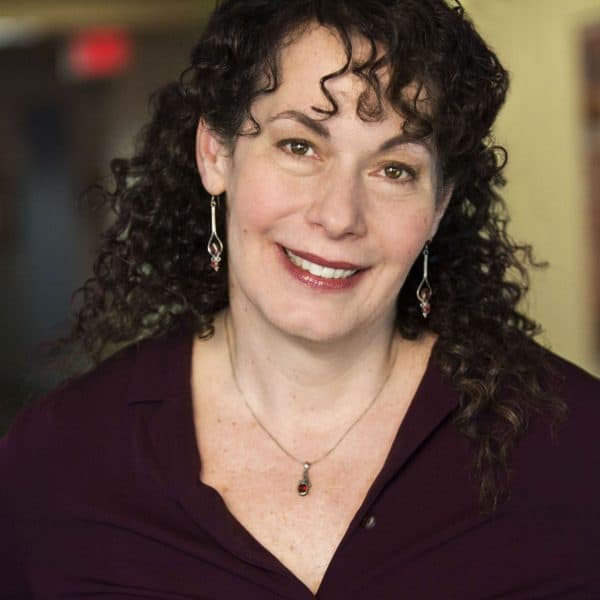 Carey Goldberg Editor, CommonHealth
Carey Goldberg is the editor of WBUR's CommonHealth section.