For Pre-Meds, Marathon Bombing Catalyzes Drive To Practice Medicine
This article is more than 7 years old.
Last week's bombing and its aftermath altered many lives. For a group of pre-med undergraduates volunteering at the Marathon finish line, the disaster, as terrifying as it was, served as a powerful catalyst that solidified their commitment to the field of medicine.
Here's a bit of one women's story, reported by a publication out of the U.K. called Times Higher Education:
Near the marathon's finish line, 50 Boston University pre-med undergraduates had been volunteering in the medical tent, filling out record forms and carrying supplies, when the bombs went off.

One, Yeon Woo Lee, was taking a breath of fresh air during a lull in proceedings when the first device exploded barely 20 yards away.

"Everybody looked confused," she said. "A couple of seconds later, the second one went off. Suddenly we had organised chaos. People were wheeling [victims] in."

Some of the Boston University volunteers worked to clear the aisles as the floor of the tent ran red with blood. They saw the wounded, including children, arrive with missing limbs, and physicians fashion tourniquets from belts and shirts. One was ordered to set up a morgue.

"There was nothing in a classroom that could have prepared us for this," Ms Lee said. "Some of the students in my group were barely 18. People stayed calm. Nobody panicked. It was scary, but I'm glad that I was there to help out and very proud."

The experience for her and the others, she said, was horrifying and inspiring. "It was a terrible, terrible, terrible week with a lot of pain and suffering, but at the same time there's nothing else in the world I would rather do now than go into the field that I chose to dedicate my life to," Ms Lee added.
This program aired on April 25, 2013. The audio for this program is not available.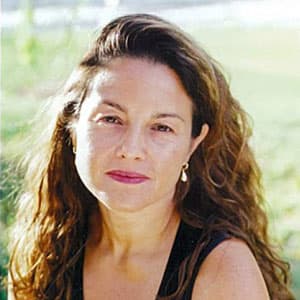 Rachel Zimmerman Health Reporter
Rachel Zimmerman previously reported on health and the intersection of health and business for Bostonomix.