Pediatricians' New Guidelines On Home Birth Rekindle Old Debate
This article is more than 7 years old.
Yesterday, the influential American Academy of Pediatrics issued, for the first time, a set of guidelines related to planned home births, a hotly debated practice (though not so much among women who do it) that has increased slightly in the past few years, mainly among highly educated white women.
The American Academy of Pediatrics concurs with the recent statement of the American College of Obstetricians and Gynecologists affirming that hospitals and birthing centers are the safest settings for birth in the United States while respecting the right of women to make a medically informed decision about delivery.
Time Healthland reiterates that the guidelines, published in the journal Pediatrics yesterday, are pretty straightforward, including these recommendations:
"...at least one person at the birth should be responsible for tending to the newborn infant; that person should also be trained in infant CPR. Medical equipment should be tested before the delivery. A phone line should be available; while you're at it, check the weather forecast too, in case complications arise and a trip to the hospital is necessary. In case of emergency, have a plan to transfer the laboring mom to a hospital. And do all the stuff that nurses do in the hospital to brand-new babies: monitor their temperature and heart rates, keep them warm and cozy, administer vitamin K and heel-prick newborn screening tests that are sent to outside labs for processing, among other things.
Still, Time says:
More controversial is the academy's advice that pediatricians endorse only midwives who are trained and cleared by the American Midwifery Certification Board. Midwives accredited by this board typically attend deliveries at hospitals and birthing centers. That position has upset certified professional midwives, who deliver the majority of babies born at home in this country but are accredited by a different body — the North American Registry of Midwives (NARM).
Robin Hutson, executive director of the nonprofit Foundation for the Advancement of Midwifery, based in Boston, says these guidelines are only useful if consumers also have access to data on the risks of giving birth in other settings. In a hospital, for instance, Hutson notes there's a higher likelihood of infections, unnecessary use of medical interventions and prolonged separation of mother and baby which can deter breast-feeding. "No method of birth is risk free," Hutson says.
One local doula told me that even though the statement is certainly not a full-blown endorsement of home birth, just the fact that the AAP put it out somehow offers the practice added legitimacy in mainstream circles.
Of course it's also pragmatic for the AAP to acknowledge that all babies, regardless of where they're born, deserve the same level of care, particularly since home birth has been undergoing a mini-resurgence. (It ticked up a bit after actress and home-birth advocate Ricki Lake gave birth in a bathtub and then produced the film, The Business of Being Born.)
As we reported in 2011:
After a 15-year decline, home births in the U.S. rose 20 percent between 2004-2008. Though the actual numbers remain tiny — out of about 4 million births, 28,357 happened at home in 2008 — the reversal of the long downward trend is notable. So are the demographics: much of the increase was driven by highly educated white women.
Dr. Kristi Watterberg, a professor of pediatrics at the University of New Mexico and the lead author of the AAP statement, told The Huffington Post:
"There are standards for caring for babies who are born anywhere" Watterberg told The HuffPost. "This is to reiterate that the same standards should be met for" all of them....

Home birth "is an area that has high passion surrounding it on all sides," Watterberg said. "I don't think it does anyone any good to have such a fractured way of looking at things."
But Eugene Declercq, a professor of community-health sciences at the Boston University School of Public Health who studies childbirth, wrote me in an email that he's of two minds on the new statement:
On the one hand the section that calls for more integrated care that can smooth the transfer of births from home to hospital can be seen as a positive development and would be applauded by most everyone on both sides of this argument, with the exception of those so opposed to home birth that they would not approve of anything that might make them more popular (sort of like Congressional Republicans and Obama).

On the other hand the statement can be seen as another reflection of the increasingly polarized debate over home birth. One strategy in opposing a particular practice is to set up standards that sound reasonable on the face of them but if put into law or regulations can become very restrictive. For example, a requirement for a second attendant at birth to focus on the baby is something that is actually pretty common at home births (which are often attended by family members and friends as well as a midwife and assistant), but if put into regulations that required that person to be, say, a pediatric nurse practitioner or pediatrician the standard would be almost impossible to meet unless licensing laws permitted it and insurers would cover it.

I can't speak to the intentions of the authors. I don't know if they meant to be supportive or not, but they rely on the ACOG Guidelines, which are not supportive. These efforts are usually driven by a handful of members in these organizations who feel passionately about an issue that does after all, only involve 0.7% of U.S. births, but symbolizes a rejection of the medical model that was at the core of their training.
This program aired on April 30, 2013. The audio for this program is not available.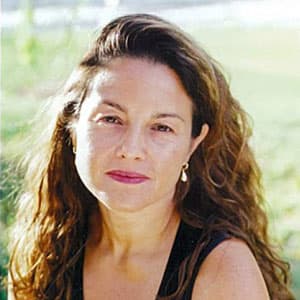 Rachel Zimmerman Health Reporter
Rachel Zimmerman previously reported on health and the intersection of health and business for Bostonomix.