Report: 'Crisis' In Cancer Care Requires New, Patient-Centered Approach
This article is more than 7 years old.
The U.S. is facing a "crisis in cancer care" due to growing demand from an aging population, a shrinking network of specialists and the increased complexity surrounding the disease and how to treat it, says a new report from the Institute of Medicine.
Here's the problem, according to the IOM:
In the United States, approximately 14 million people have had cancer and more than 1.6 million new cases are diagnosed each year. However, more than a decade after the Institute of Medicine (IOM) first studied the quality of cancer care, the barriers to achieving excellent care for all cancer patients remain daunting. Care often is not patient-centered, many patients do not receive palliative care to manage their symptoms and side effects from treatment, and decisions about care often are not based on the latest scientific evidence.

The cost of cancer care also is rising faster than many sectors of medicine--having increased to $125 billion in 2010 from $72 billion in 2004--and is projected to reach $173 billion by 2020. Rising costs are making cancer care less affordable for patients and their families and are creating disparities in patients' access to high-quality cancer care.

There also are growing shortages of health professionals skilled in providing cancer care, and the number of adults age 65 and older--the group most susceptible to cancer--is expected to double by 2030, contributing to a 45 percent increase in the number of people developing cancer. The current care delivery system is poorly prepared to address the care needs of this population, which are complex due to altered physiology, functional and cognitive impairment, multiple coexisting diseases, increased side effects from treatment, and greater need for social support.
The report recommends several strategies for improvement, none of which seem terribly radical. They include: better communication with patients and their families, new models of team-based cancer care for a more coordinated response, a more evidence-based approach to medical decision-making, better, faster data gathering and more accessible, affordable care and treatment.
The report says some of these improvements, notably better accessibility and affordability, should come when the Affordable Care Act is in full force.But, the IOM news release says, "Because much of the law has not been implemented, these issues will need to be revisited once the law's full impact is known."
This program aired on September 10, 2013. The audio for this program is not available.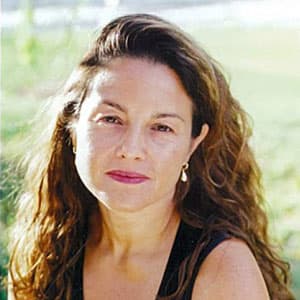 Rachel Zimmerman Health Reporter
Rachel Zimmerman previously reported on health and the intersection of health and business for Bostonomix.