Quick, What's The Girl's Sport Most Linked To Catastrophic Injuries?
This article is more than 7 years old.
Considering lacrosse for my 7-year-old I imagined the worst: head injuries, a fracture or two, an inevitable trip to the ER.
But it turns out there's another girls sport I should be even more worried about: cheerleading.
With or without government regulation, cheerleading poses by far the greatest risk of catastrophic injury to young female participants of any sport. According to a 2012 report and policy statement by the American Academy of Pediatrics, cheerleading "accounted for 65 percent of all direct catastrophic injuries to girl athletes at the high school level and 70.8 percent at the college level" between 1982 and 2009.

The overall number is small — 110 closed-head injuries, skull fractures and cervical spine injuries that resulted in "permanent brain injury, paralysis or death" over that period — and the number of participants in cheerleading is large, an estimated 3.6 million nationwide, the academy found. (A number of other girls suffered cardiac problems and heat stroke.) But the disproportionate number of severe injuries in this one activity is striking.
(Among the recommendations from the AAP report: "Pyramids should not be more than 2 people high and should only be performed with spotters.")
Still, it's worth noting that in all sports, girls' injuries can look different than boys' and should be treated with that in mind. In an earlier post on a new Children's Hospital Boston program that aims to more wholistically care for female athletes, Dr. Kathryn Ackerman talked about some of those sports-related gender differences:
"We know that the build of girls — both their musculature and bone structure — is different than boys', as is their hormonal milieu," said the program's co-director, Dr. Kathryn Ackerman. "We really need to start tailoring our care of these athletes in a slightly different way."

Certain specific issues need extra attention among girl athletes, she said. They're at a five to eight times higher risk of anterior cruciate ligament knee injuries. "Aesthetic" activities like ballet tend to be linked with higher risks of eating disorders. If menstrual cycles become abnormal, bone development could suffer.

The new program aims to contrast with the traditional piecemeal approach to girls' injuries and other health issues, Dr. Ackerman said. For example, "A girl comes in having sustained multiple stress fractures, and no one has asked her about her menstrual status or her calcium or Vitamin D intake or her overall caloric intake." Some studies, she said, suggest that up to 60 percent of girl athletes have at least one component of the Female Athlete Triad: eating dysfunction, loss of menstrual cycle or low bone density.
And for a thorough discussion on topic, including the range of injuries, and the push to designate cheerleading as a sport, listen to this On Point segment from last year.
This program aired on September 11, 2013. The audio for this program is not available.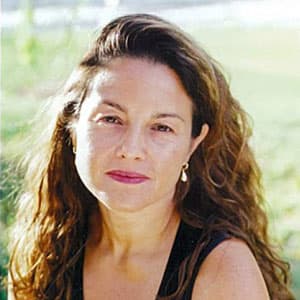 Rachel Zimmerman Health Reporter
Rachel Zimmerman previously reported on health and the intersection of health and business for Bostonomix.