Insurance May Cover More Obesity Treatments With Fat As 'Disease'
This article is more than 7 years old.
NPR's Patti Neighmond reports that more insurers are expected to cover a range of treatments for obesity now that the AMA has officially deemed obesity a "disease" rather than a psychological failure of will. Here's the lede of her story:
Under the Affordable Care Act, more insurance plans are expected to start covering the cost of obesity treatments, including counseling on diet and exercise as well as medications and surgery. These are treatments that most insurance companies don't cover now.

The move is a response to the increasing number of health advocates and medical groups that say obesity should be classified as a disease.

Not everyone thinks this is a good idea, but this summer, the American Medical Association determined that obesity is a disease. The organization followed in the footsteps of the Obesity Society, a health advocacy group that called obesity a disease back in 2008.

Many overweight or obese individuals are victims of their own genetic history, according to Dr. Lee Kaplan, an obesity specialist and director of the Massachusetts General Hospital Weight Center.

"We're all wired in slightly different ways," he says, adding that those subtle differences are reflected in how the body deals with energy stores and fat.
Still, the debate over how we portray obesity shouldn't change the basic fact that overweight and obese folks (and all the rest of us, too) need to more fully embrace a sane, healthy approach to eating and try to get out and move more. Even a little exercise can make a big difference. As Dr. Eddie Phillips, director of the Institute of Lifestyle Medicine and an assistant professor of Physical Medicine and Rehabilitation at Harvard Medical School says: "Anything you do short of sitting on the couch is beneficial." (Hear more of Dr. Phillips' exercise wisdom on our new podcast, The Checkup, today on Slate.)
This program aired on September 16, 2013. The audio for this program is not available.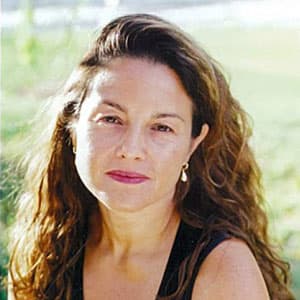 Rachel Zimmerman Health Reporter
Rachel Zimmerman previously reported on health and the intersection of health and business for Bostonomix.