New Push To Mandate Flu Vaccine For Health Workers — But Some Push Back
This article is more than 7 years old.
As Massachusetts prepares for flu season, there's a growing push to make flu vaccinations mandatory for health care workers, WBUR's Martha Bebinger reports:
Numbers released by the state Department of Public Health show that 84% of hospital staff were vaccinated last year. But there is a range, with some hospitals at 47% and others at 99%. The consumer advocacy group Health Care for All's director, Amy Whitcomb Slemmer, says various vaccination options should address most people's objections.

"We're trying to make sure folks are healthy," Whitcomb Slemmer said. "We want hospital workers to continue to do their job. The time has come to require hospital employees and health care personnel to be vaccinated against the flu."

The Massachusetts Hospital Association has filed legislation that would mandate flu vaccination for hospitals workers. But some health care workers — like the nurses union — object to forced preventive care.


Massachusetts Hospital Association president Lynn Nicholas says patients should ask about flu vaccination rates during flu season — before being admitted.

"It's an important part of quality and patient safety," Nicholas said. "You don't want to go into a hospital for one thing and have your care compromised by getting the flu. So I think patients should be very discriminating in this regard."
Here's part of the statement from the nurses union on why they oppose mandatory flu vaccination:
The Massachusetts Nurses Association (MNA) supports regulations by the Massachusetts Department of Public Health requiring health care employers to offer nurses and other health care workers flu vaccine, along with education about the vaccine's benefits and risks. The MNA encourages nurses to educate themselves on the pros and cons of flu vaccination each year before making a choice as to whether to be vaccinated. The MNA encourages its members to consider vaccination as a means of protecting themselves and their patients.

The Massachusetts Nurses Association (MNA) concurs with the following position on Influenza vaccination recommended by the American College of Occupational and Environmental Medicine (ACOEM). * ACOEM represents 4500 physicians and other health care professionals specializing in the field of occupational and environmental medicine. It is the largest medical society dedicated to promoting the health of workers through preventive medicine, clinical care, research and education.

Comprehensive Influenza prevention programs include: flu immunization, education and adherence to good infection control programs at the bedside. These constitute a three-legged stool upon which the health of health care workers and patients are balanced.

Employee immunization programs are the most successful when:

· vaccine is provided free of charge and during weekend/night shifts
· adequate staff and resources are allocated to the campaign
· influenza education is provided at locations and times that are convenient to the worker
· upper level management is supportive of the vaccination program
· the programs outcomes are reported to the organizational leadership
Current evidence regarding the benefit of Influenza in health care workers as a tool to protect patients is inadequate to override the workers autonomy to refuse vaccination, and as such, the MNA/NNU opposes a mandatory vaccination policy.
(Italics are mine.)
For more information on this year's new flu vaccine options, check out the CommonHealth post here
.
This program aired on September 24, 2013. The audio for this program is not available.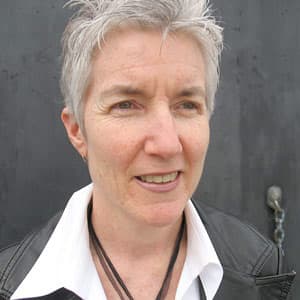 Martha Bebinger Reporter
Martha Bebinger covers health care and other general assignments for WBUR.