Sugar As The New Pot: Dutch Health Official Calls It 'Most Dangerous Drug'
This article is more than 7 years old.
How very rich, that in Amsterdam, a city teeming with cannabis "coffee shops" and groovy, hookah-loving weed tourists, one health official called for a crackdown on what he calls "the most dangerous drug" — sugar.
But it's true: According to a report in the U.K. Telegraph, "Paul van der Velpen, the head of Amsterdam's health service, the Dutch capital city where the sale of cannabis is legalised, wants to see sugar tightly regulated."
Van der Velpen penned his opinion on an official public health website (in Dutch, which I can't read) so here's the translation, from the Telegraph report:
"Sugar upsets that mechanism. Whoever uses sugar wants more and more, even when they are no longer hungry. Give someone eggs and he'll stop eating at any given time. Give him cookies and he eats on even though his stomach is painful," he argued.
Indeed, there aren't many folks sticking up for sugar these days, from Michelle Obama to myriad doctors and scientists like Robert Lustig, a noted pediatric hormone specialist and expert in childhood obesity who argues that sugar is "poison."
And just last month, a study by researchers at the University of Utah found that sugar in mice is "toxic" in doses currently considered safe.
From the news release:
When mice ate a diet of 25 percent extra sugar – the mouse equivalent of a healthy human diet plus three cans of soda daily – females died at twice the normal rate and males were a quarter less likely to hold territory and reproduce, according to a toxicity test developed at the University of Utah.

"Our results provide evidence that added sugar consumed at concentrations currently considered safe exerts dramatic adverse impacts on mammalian health," the researchers say in a study set for online publication Tuesday, Aug. 13 in the journal Nature Communications.

"This demonstrates the adverse effects of added sugars at human-relevant levels," says University of Utah biology professor Wayne Potts, the study's senior author. He says previous studies using other tests fed mice large doses of sugar disproportionate to the amount people consume in sweetened beverages, baked goods and candy.

"I have reduced refined sugar intake and encouraged my family to do the same," he adds, noting that the new test showed that the 25 percent "added-sugar" diet – 12.5 percent dextrose (the industrial name for glucose) and 12.5 percent fructose – was just as harmful to the health of mice as being the inbred offspring of first cousins.

Even though the mice didn't become obese and showed few metabolic symptoms, the sensitive test showed "they died more often and tended to have fewer babies," says the study's first author, James Ruff, who recently earned his Ph.D. at the University of Utah. "We have shown that levels of sugar that people typically consume – and that are considered safe by regulatory agencies – impair the health of mice."
(Hat-tip to Tom Anthony)
This program aired on September 26, 2013. The audio for this program is not available.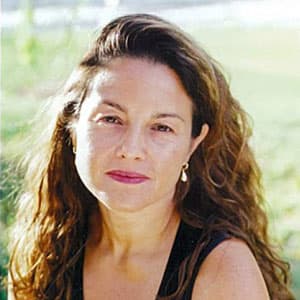 Rachel Zimmerman Health Reporter
Rachel Zimmerman previously reported on health and the intersection of health and business for Bostonomix.