Delicate Doctoring Moments: A Medical Error By Another Physician
This article is more than 7 years old.
What if you're a doctor, and you discover one of your patients is the victim of another doctor's mistake, say, a serious misdiagnosis or administration of the wrong drug?
What do you do?
It's a delicate type of problem that's rarely discussed, even while the whole question of how to better handle medical errors is gaining new attention and focus in hospitals and medical centers around the nation. (Many institutions are embracing a new "full disclosure" philosophy with more open communication, honesty and maybe even an apology when a medical error occurs, but these policies often take years to truly take hold.)
Dr. Jo Shapiro, chief of the Division of Otolaryngology and director of the Center for Professionalism and Peer Support at Brigham and Women's Hospital, co-wrote an article in this week's New England Journal of Medicine exploring the topic of how clinicians should talk to patients about a medical error caused by a colleague. In the piece, she touches on the institutional, cultural and emotional barriers to such open communication, and the challenges when one doctor feels, "This is not MY error."
It's important to think about this problem now, Dr. Shapiro writes, because medical care these days is often delivered by a team of clinicians across "multiple care settings." She writes that much of the medical literature assumes that "the physician providing the disclosure also committed the error," but that may not necessarily be the case. Here's the hypothetical example at the top of Dr. Shapiro's piece:
You are a young neurologist practicing in a small hospital. You admit a 55-year-old woman with hypertension and type 2 diabetes mellitus who had an embolic stroke at home. On reviewing the patient's medical record, you notice that she appears to have been in atrial fibrillation during two electrocardiographic (ECG) tests during visits to the office of her primary care physician (PCP) for palpitations. Her PCP, an internist who provides many of your referrals, read both ECGs as normal and attributed her palpitations to "probable mitral-valve prolapse and anxiety." The patient is currently in normal sinus rhythm. You show the internist the ECGs and express concern that they
indicate atrial fibrillation. He politely disagrees and says you are confused by noise from his old ECG machine. However, when you ask two cardiologists to look at the ECGs, both immediately say "A-fib." The internist requests that you transfer the patient to his service.
I asked Dr. Shapiro a few questions — about the particular case she describes and the issue in general. Here, lightly edited and via email, are her responses.
In the hypothetical case of the neurologist in your piece, how does he or she speak up about the error, and also overcome the deep instinct to protect a colleague?
There is of course a strong pull toward loyalty that can lead one to not speak up.  We all have the sense that we are human and can make errors and we want to be treated respectfully by our colleagues.  But currently we understand that this loyalty should not stand in the way of transparency and compassion towards our patients.
So, should the first step be for the doctor who learns about the error to confront the mistake-making doctor? And if you do this, might you alienate this doctor forever?
Yes. Ideally one would contact the physician who had been previously caring for the patient so you could discuss your perspective and concerns with him/her.  Often, that physician might have a perfectly reasonable explanation regarding the care.  If not, it is still important to have the conversation so that two things can happen:  the MD learns from the error and the MD has the opportunity to discuss this with the patient and to apologize.
Have you experienced this personally?
Yes.  I have been a practicing surgeon for more than 25 years and on rare occasion, I have seen a patient where I felt the prior care had not been optimal.
Why might this situation (one doctor learning of another's mistake) arise more in the current health care climate?
I think this issue arises more now only from an awareness point of view.  That is, the phenomenon of seeing that another clinician may have inadvertently made an error is not a new phenomenon.  What has changed is the understanding that patients have a right to know what has happened to them, and we as a medical community need to discuss and give feedback to our colleagues so that we can all learn from any mistakes and prevent them from happening in the future.
There's a good deal of talk about more disclosure, honesty and apologies when it comes to medical errors, but are things truly changing? And which institutions are doing the best job ?
Yes, the culture is changing.
Many institutions are working on improving our disclosure and apology conversations.  I think our institution has taken a particularly proactive and comprehensive approach to this.  Our Center for Professionalism and Peer Support has a robust program to provide disclosure coaching for our clinicians in order to help them prepare for a transparent and empathic discussion with the patient.  We link this disclosure coaching to peer support so that we can help clinicians manage their own emotions such as guilt, shame and fear.  If we are effective at identifying and managing our emotions, then we will be more likely to "be there" for our patients and their families.  We need to be able to focus on the needs of our patients and families and then have support for our own needs so they do not interfere with our compassionate care.
Do you have anything else to add here?
This is such a difficult moment for any clinician: having to discuss errors (our own or our colleagues') is one of the most difficult moments in one's career.  We believe there needs to be education and support at such times so that we move away from a culture of shame and blame and towards a culture of accountability, transparency and compassion.
Readers, do you have any questions for Dr. Shapiro? When a doctor makes an error how do you think it should be handled? Let us know.
This program aired on November 1, 2013. The audio for this program is not available.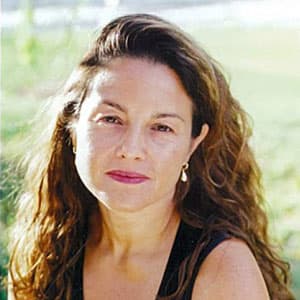 Rachel Zimmerman Health Reporter
Rachel Zimmerman previously reported on health and the intersection of health and business for Bostonomix.