Breaking News: FDA Takes First Steps To Ban Trans-Fat
This article is more than 5 years old.
Up until now, the FDA has deemed trans fat to be "GRAS" — Generally Regarded As Safe. Well, those days may be numbered. Medpage Today reports that the federal food and drug agency is moving to "eliminate partially hydrogenated oils — the main dietary source of artificial trans fat — in processed foods."
Why? According to the FDA website:
Trans fat has been linked to an increased risk of coronary heart disease, in which plaque builds up inside the arteries and may cause a heart attack.

The Centers for Disease Control and Prevention estimates that a further reduction of trans fat in the food supply can prevent an additional 7,000 deaths from heart disease each year and up to 20,000 heart attacks each year.
In its inimitable bureaucrat-ese, the FDA website explains what today's action means:
If FDA determines that PHOs are not GRAS, it could, in effect, mean the end of artificial, industrially-produced trans fat in foods, says Dennis M. Keefe, Ph.D., director of FDA's Office of Food Additive Safety. FDA is soliciting comments on how such an action would impact small businesses and how to ensure a smooth transition if a final determination is issued.
And here's more from the Medpage Today story:
On the basis of a review of scientific evidence and findings from expert panels, the agency made a preliminary determination that the oils "are not generally recognized as safe for use in food" and should be eliminated, FDA Commissioner Margaret Hamburg, MD, said on a conference call with reporters.

The decision "is very welcome and strongly supported by massive scientific evidence that trans fat has many adverse effects on health," Walter Willett, MD, DrPH, of the Harvard School of Public Health, said in an email to MedPage Today. "Trans fat has no place on the table, and this step will help make the diets of Americans safer."

Even in the absence of an outright ban, consumption of trans fat has been declining in recent years because of voluntary efforts on the part of the food industry to remove it from products, less use of trans fat by restaurants (spurred by local bans), and increased awareness among consumers about the negative health effects, which include increased LDL cholesterol levels and risk of coronary heart disease.

According to the FDA, trans fat consumption declined from about 4.6 grams per day in 2003 to about 1 gram a day in 2012.

Nevertheless, many products still contain trans fat — such as certain desserts, microwave popcorn, and frozen pizza — and consumption "remains a public health concern," Hamburg said, noting that the Institute of Medicine has concluded that there is no safe level of trans fat consumption and that intake should be as low as possible.
This program aired on November 7, 2013. The audio for this program is not available.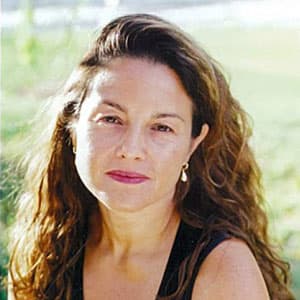 Rachel Zimmerman Health Reporter
Rachel Zimmerman previously reported on health and the intersection of health and business for Bostonomix.