Medical Staff Preps For Code Silver, Or Active Shooter In The Hospital
This article is more than 7 years old.
Earlier this afternoon, police shot and wounded a man armed with a handgun in the Children's Hospital of Wisconsin, triggering "a lockdown at the hospital," reports The Chicago Tribune.
Sadly, the incident sounds all too familiar.
Think Newtown. Aurora. Johns Hopkins Hospital. Mass. Eye and Ear Infirmary.
Horrific shooting rampages in public places — even hospitals — are, insanely, becoming more and more common in American life.
So, many Boston hospitals, including biggies like Mass. General, Boston Medical Center, Beth Israel Deaconess Medical Center and Brigham & Women's, are strongly urging (and in some cases requiring) employees to be prepared for a "Code Silver," as some are calling it, or, in lay terms, an "active shooter" in the hospital.
Last week, about 1,200 Brigham doctors, nurses and other staff viewed the hospital's new "Active Shooter Preparedness Training" video, which offers a step-by-step guide on how to handle a hospital shooter.
Ultimately, about 16,000 Brigham employees will see the 10-minute video, created with help from the Boston police department, Boston EMS, and other area hospitals. The shooter video will be part of the hospital's annual training requirement, said a Brigham spokesman.
One Brigham doctor who saw the video last week said: "It was weird to see our lobby turned into a reenactment of terror," and added that while the video may or may not help in real life,  "hopefully I won't have to find out."
"Shots fired in the hospital — the last sound you'd expect to hear,"  the video narrator says. "An active shooter situation used to be a phrase only used by law enforcement but as these are occuring more frequently, it is something that people in all types of organizations, including hospitals and health care facilities must learn about and prepare for."
Actually, at the Brigham, this type of emergency is specifically not called a  "Code Silver." (Everyone knows "Code Blue" from medical dramas, when a patient requires emergency resuscitation or immediate medical attention.) The term "Code Silver" was considered, said Brigham spokesman Tom Langford, but was ultimately tabled.
He explained in an email:
Other hospitals may use code silver, but we specifically chose not to. Here's why: If there ever were an active shooter and a code was broadcast, only the staff would know what the code means. In an active shooter situation, it is extremely important that patients and visitors also know what's going on so that they can evacuate the area as quickly as possible. Using a code could put patients and visitors at risk. So we would use a plain English announcement. Something like "There is a life-threatening situation in (location), please move away from the area as quickly as possible."
Colors vary. MGH, which earlier developed its own shooter training video, deems this kind of emergency "Code Silver-Active Shooter" and BMC calls it a "Code Green." And, according to the Mass. Hospital Association: "All Massachusetts hospitals are adopting and performing 'Code Silver' drills of some type, including some 'shelter in place' drills as a result of the Marathon bombing aftermath."
This program aired on November 14, 2013. The audio for this program is not available.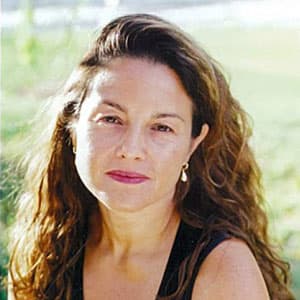 Rachel Zimmerman Health Reporter
Rachel Zimmerman previously reported on health and the intersection of health and business for Bostonomix.