Coakley: Mental Health Care Is Next Great Mass. Challenge
This article is more than 7 years old.
As WBUR's Martha Bebinger reported, Massachusetts attorney general (and gubernatorial candidate) Martha Coakley is calling for the state to build "a behavioral health system for the 21st century." Coakley spoke this morning to the Massachusetts Association of Health Plans. She recalled her brother, Edward, who began to struggle with depression at 17 and committed suicide at 33. We asked her office for the prepared text of her speech; it is excerpted below.
"...Which brings us to the third great challenge that I would like to pose to everyone today – improving access to quality behavior health care for everyone who needs it.
This is no small challenge.
There are millions of families dealing with the effects of mental illness across our country.
According to the National Institute on Mental Health, one in four adults suffers from a mental disorder in any given year. It's probably higher.
And in a time when soldiers have returned from two separate wars, studies have shown that 20% of returning Iraq and Afghanistan veterans report symptoms of PTSD or major depression. It's also most likely higher.
On Veterans Day, I learned that there are 22 suicides a day by veterans.
Some of you may know that my family dealt with the impact of mental illness.
My younger brother Edward was a brilliant person – he was smart, funny, a great pianist. He also suffered from depression, onset around 17 or so.
He struggled with it for much of his adult life, and my family struggled with how to help him.
When he was 33 years old, he committed suicide.
My parents had died just 1 and 3 years earlier. It was difficult for me and my sisters.
It is why I know first-hand – as many of you do – that behavior health care is as vital to the treatment of many patients as physical health care.
Providing timely, effective behavioral health services is a health quality issue, it's a health cost issue, it's a prevention issue, it's a veteran's issue, it's a family issue. And it's time to make it our issue.
It's why we must commit as a Commonwealth to breaking down the barriers and ensuring behavior health services are available and accessible to all who need it.
I know many of MAHP's health plans have been ranked the best in the nation for care quality and member satisfaction.
Your high rankings for both physical and mental health care are among the best in the country, and it shows your commitment to the well-being of our residents.
But I believe we can and must do better.
That begins with ending the stigma of mental illness.
Too many patients resist seeking treatment, and too many families feel pressure to do the same. We've seen that especially with many of our veterans who deal with their injuries silently.
Congresswoman Tammy Duckworth talked about working with a young officer, suffering from PTSD who would not get treatment because he blamed himself for being weak. She told him:
If you had a bullet in your leg, you would have it removed and you would get treatment.
We know there are capacity issues. There are vast regions of our Commonwealth where access to emergency and non-emergency services is incredibly difficult; especially for our children.
The issue of prior authorizations, and the delays that have all too frequently occurred, is one that I know we are all grappling with. We need to commit to getting the full facts around the causes of those delays and then act to fix them.
There are other parity issues. Parity laws, including the regulations just passed on the federal level, will help. But those regulations will only be as effective as the providers and insurers who implement those changes.
That means adhering not only to the letter of the law, but the spirit of the law which is to treat access to mental health treatment with the same imperative as physical health care.
These are just some of the challenges we face.
I don't think we have all the answers yet, but we know the questions to be asked and I'm confident we'll develop the right solutions, together.
We have worked as a health community to tackle major challenges before. I am proud of that, and am so proud to say I am from Massachusetts.
We were first in the nation to act on access. We were first in the nation to act on costs.
And now I'm asking for your commitment to throw our hats over that wall one more time to build a behavioral health care system for the 21st century.
We owe it to the patients who are silently suffering, we owe it to our veterans who return home with injuries we cannot see, and we owe it to families who have loved ones they are trying to help but may not know how, like my own.
Massachusetts, if we have the will, has the ability, as we have done so many times before, to lead the nation in this important mission. I know we can do it.
Readers, thoughts?
This program aired on November 15, 2013. The audio for this program is not available.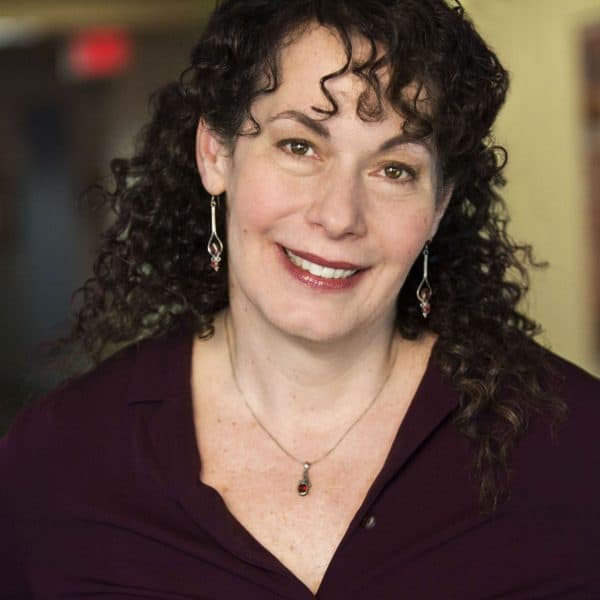 Carey Goldberg Editor, CommonHealth
Carey Goldberg is the editor of WBUR's CommonHealth section.