Surgeon General Nominee: Not Likely To Suffer From Invisibility
This article is more than 7 years old.
The last surgeon general of the United States, Dr. Regina Benjamin, took flak for not doing more — or at least, given the limited powers of the office, for not speaking out more.  Forbes called her not just ineffective but "invisible." New York Times food columnist Mark Bittman wrote a piece headlined "Our M.I.A. Surgeon General," and accused her of failing to counteract lies by "Big Food" with the truth: that the American diet is making millions of us sick.
Somehow, I think that if President Obama's new nominee for surgeon general, Dr. Vivek Murthy, is confirmed in the post, he will not have an invisibility problem.
First clue: The striking Reuters photo at the top of the Boston Globe profile of Dr. Murthy, who's now 36 and affiliated with Brigham and Women's Hospital and Harvard Medical School. He's standing in his white coat outside the Supreme Court during the legal arguments over Obamacare in 2012, his arms crossed and his expression — well, judge for yourself. To me, he looks appalled, in a long-suffering way. (Dr. Murthy is not available for comment, but my personal interpretation is that anyone confronted often by the flaws and gaps of the American health care system tends to start looking appalled in a long-suffering way...)
Second clue, from Dr. Neel Shah, founder of the non-profit Costs of Care and a friend of the nominee:
One of the things I admire and love about Vivek is that he beats to the tune of his own drum and in many ways worked outside of the medical establishment in order to advance the interests of the American people....Doctors for America was largely an answer to the less progressive AMA.
Dr. Murthy is co-founder and president of Doctors for America, which describes itself as "a national movement of physicians and medical students working together to improve the health of the nation and to ensure that everyone has access to affordable, high quality health care." The Globe notes that it began as Doctors For Obama in 2008, and that Dr. Murthy believes doctors should take more of the lead in efforts to improve the country's health care system.
Other bona-fides, the Globe reports:
His job at the Brigham is part-time, largely so he can devote energies to his other professional interests. Those include TrialNetworks, a software start-up company in Needham that he founded in 2007, to help drug developers efficiently collect information from clinical trials. In 1995, he founded VISIONS Worldwide, a nonprofit dedicated to AIDS and HIV education in India.
But beyond his entrepreneurial energy and political activism, it sounds like it's Dr. Murthy's people skills and social mission that make him stand out — and make him unlikely to be a passive surgeon general. More from Neel Shah:
In addition to being a brilliant physician, Vivek is a thoughtful and compelling leader who motivated thousands of physicians across the country (including myself) to seize the opportunity for healthcare reform when the President was elected. On a personal level, he is a generous and inspiring friend who listens carefully before giving sage advice and I've watched him apply these abilities as an effective grass roots organizer - that's the thing about Vivek, everyone who encounters him considers him a good friend.

As the Executive Director of Costs of Care, I've had the opportunity to work with Vivek and Doctors for America over the last few years to engage physicians in thinking about their role in healthcare spending. Whenever you need to access a large group of progressive physicians, Vivek has been the go-to guy. At a time when our nation critically needs a credible voice for public health, we could not have chosen a better surgeon general than Vivek.
And this from Dr. Donald Berwick, former chief of Medicare under Obama and these days a gubernatorial candidate in Massachusetts:
"By nominating Vivek Murthy, President Obama has chosen one of the finest doctors in our nation to be our next Surgeon General. I have known Vivek for years and consider him a close personal friend. His work with Doctors for America has helped improve the quality and affordability of care, and his activism was instrumental in the passage of the Affordable Care Act.

"Massachusetts' loss is our nation's gain. As Surgeon General, I am confident that Dr. Murthy will use his exceptional leadership skills to raise awareness of pressing public health issues, including childhood obesity, and continue fighting to ensure that all Americans have access to quality, affordable healthcare."
Readers, anything you most expect or desire from Dr. Murthy? Nominees often do not comment until after they get through their confirmation ordeal, but you can starting planting ideas...
This program aired on November 18, 2013. The audio for this program is not available.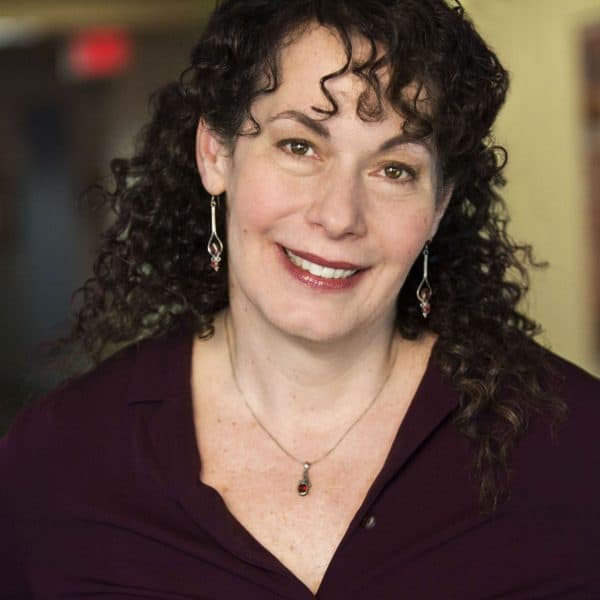 Carey Goldberg Editor, CommonHealth
Carey Goldberg is the editor of WBUR's CommonHealth section.