DIY Death: A Priest Opens Champagne, And Other Personal Funeral Moments
This article is more than 5 years old.
Even though caring for our own dead loved ones used to be the norm (right up until the the last quarter of the 19th century) many people responded to our story on modern home funerals with a resounding: "Who knew?"
Transatlantic99 wrote, "I had no idea that this was allowed and will seriously consider staying out of funeral homes when the time comes."
And a surprising number of commenters described their own experience with personal funerals, for instance, Boomer: "We have done two funerals from home to grave and will do it from now on...I am no longer afraid of dead bodies. The moment of death as each happened was a little traumatic. But the death care was peaceful, poignant, even humorous as we all worked together. Caring for our dead felt natural and right; fulfilling our responsibility. My family is agreed we dislike funeral businesses and having strangers with a vested financial interest involved with such a personal occasion. We dislike the exorbitant and unconscionable markups in costs at funeral businesses. The reaction I get from friends is, 'I didn't know that was legal!' then, 'How do I do it!?'"

The Radio Boston program touched on a number of topics we didn't get into in the post, for example, what to do if a loved one dies in the hospital and you want to take the body home. (Short answer: it's pretty much always legal, but some hospitals make it easier than others.)
Josh Slocum, executive director of the Funeral Consumers Alliance, a Burlington, Vermont nonprofit, was on the show answering questions and offering important context. "Human beings have been caring for their dead since we walked upright," Slocum said, adding that when people actually confront death they tend to be much more emotionally resilient than they imagine. He said in the 10 years he's been working with families in this arena he's found that when a survivor cares for a dead loved one — that is, actually does something — it truly helps the grieving process and makes people feel a little less powerless. "Actually having something to do that was hands on," he said, whether washing the dead body or making food for people coming to the house to pay respects, "was better therapy then they could pay for at a counselor's office."
My favorite comment came from a Belmont, Mass. priest, Patrick, who called in to the program.
Patrick said that several years ago, some parishioners asked for his help to try to figure out home funeral arrangements without using a funeral home. This family ended up "waking" their mother at home for two days, Patrick said, and the intimacy of the experience shifted his own thinking on death when his father died. "It changed my own take on what we would do as a family," Patrick said. His father died at home in Stoneham after receiving hospice care. "Because I'd had this experience with parishioners, I didn't feel that sense of rush that one normally feels at the time of death," Patrick said. "My father died at 2 am, and we didn't call the funeral home until that morning. We sat around his bed, we opened a bottle of champagne, we toasted him, we remembered him, we celebrated him." This private family time, Patrick agreed, was invaluable.
So, readers, when you're sitting around the Thanksgiving table later this week, why not raise some of these important issues with your family? How do you want to die? And how would you envision caring for loved ones after death?
This program aired on November 26, 2013. The audio for this program is not available.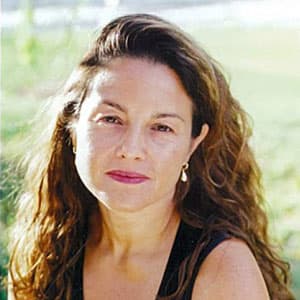 Rachel Zimmerman Health Reporter
Rachel Zimmerman previously reported on health and the intersection of health and business for Bostonomix.