Boston Nurse Records 'Desperately Sad' Experiences Treating Ebola Patients In Liberia
06:03
Play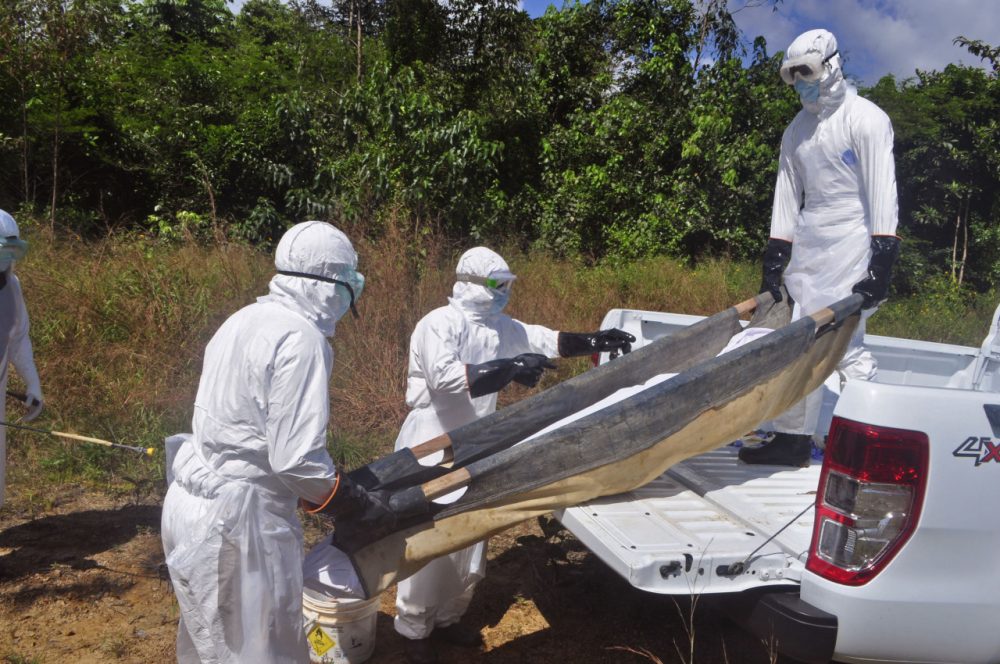 This article is more than 5 years old.
A growing number of doctors, nurses and public health specialists across the U.S. are putting their lives on hold and heading to Ebola-ravaged regions of West Africa. Today, and in the months to come, we bring you the story of one man who is on the ground in Liberia.
John Welch, 33, is a nurse anesthetist at Boston Children's Hospital, and works with Partners in Health (PIH) in Haiti. At least that was his life before he opened an email from the organization in late September. It was a call for volunteers and support as PIH moved into Liberia and Sierra Leone to try and stop Ebola's spread. Welch told a supervisor he'd be happy to help if needed.
That decision, says Welch, "was about being on the right side of history. I think I would have trouble looking back, knowing that I had an opportunity, and had not stepped up."
Calming worried friends and family members was not so easy.
"How does your mother feel?" asks Lindsay Waller, an old friend and fellow anesthetist, who helps Welch prepare to discuss the decision with his family.
She's upset and worried, Welch says, but "I am who I am because she's my mother. [My parents] taught me these feelings of altruism and taking care of the people around you and helping out."
The next day, on a quick trip from Boston to Columbus, Ohio, Welch makes a pitch he knows will resonate with his mother, aunt and sister: 70 percent of deaths from Ebola are women, the caregivers.
He asks his family to sit with him and watch a "Frontline" episode on Ebola. Fear and pain in the faces of patients with Ebola made the point for Welch.
"At first, I wanted to just say, 'No, don't go, it's too dangerous,' " says Heidi Christman, Welch's sister. But then, in the video, Christman says she saw "the brothers and sisters, friends and family that have been lost because of Ebola. And it made me realize that it's not about me or my fears. It's about helping these people. They deserve people like my brother."
Her brother flew to Alabama for a CDC Ebola treatment training and in mid-October, three weeks after Welch said, "I'm in," he was on his way to Liberia.
It wasn't an easy journey. There are very few flights in and out of Liberia these days. Welch had several cancellations, spent an extra day in Casablanca, and his luggage was lost in transit.
When he finally lands in Liberia, Welch must take his temperature and wash his hands in chlorine, something he'll get used to doing at least a dozen times a day. On the drive into Monrovia, a building, all lit up, stands out from a distance. Welch realizes it's the large Doctors Without Borders Ebola Treatment Unit that he's read about and seen in pictures. Suddenly, his assignments feels real.
After a few hours sleep, Welch leaves Monrovia and heads inland to a clinic in rural Bong County run by the International Medical Core. Welch is here to learn what it will take for PIH to set up a similar Ebola Treatment Unit in another rural county with few roads, power lines and little running water.
The building, framed in wood, sits on a slab of cement in the middle of a dense jungle. The walls are covered with blue tarp so they can be sprayed down often. Gutters line the floor for easy cleaning. The roof is tin. There are two sections: one for patients who may have Ebola and another for the confirmed cases.
Liberian nursing students help Welch and his partner into their full body protective suits, masks and goggles. In 90-plus-degree heat, with high humidity, wearing the gear becomes uncomfortable almost immediately. The work is dangerous. No one stands around.
"You always enter the unit with a really clear plan about what you're going into do," Welch learns. Whether you're cleaning up, feeding patients or treating them, "you conceptualize a plan before you go in."
The clinic goes through about 250 protective suits a day at a cost of $50-$80 each, Welch says. Inside, the smell of chlorine mixes with every fluid the body produces. Outside, smoke hangs in the air.
"The thing that just boggles my mind is that every single thing that enters the unit, every mattress, every linen, every needle, every syringe, has to be burned," Welch says. "Cellphones, clothes, everything a patient brings in has to be replaced."
Everything except the bodies. On his first day at the clinic, Welch sees the graveyard, 27 new plots in the red clay earth, one for each day since the clinic opened.
"I look at little to my left and see that there are about a dozen graves that have been pre-dug. It's really just a remarkable scene and desperately, desperately sad," Welch recalls.
He's moved too by the men who are digging graves, men who've given up jobs and gone into voluntary isolation from their families — all so they can help the country cope with and try to stop Ebola.
But the sense of desperation deepens as Welch gets to know his patients.
Welch begins seeing patients, two he'll never forget.
One evening, he gets lab results that show two siblings, ages 6 and 14, have Ebola. He must move them from the ward of suspected patients to the ward of confirmed cases.
An older brother is already in the confirmed ward. The children's only parent has died. A grandmother who brought the children to the clinic tested negative and can not stay with them.
"The little girl, the 6-year-old, was very scared," says Welch. "By the time we were able to move her is was raining very hard and the rain was causing a lot of noise on the tin roof. And here I am looking like an astronaut," speaking with a strange accent.
Welch carried the girl to a bed where she would lay with her sick brother. He gave her some cookies and a drink, but he couldn't comfort her. She cried and cried.
"It just felt like a punch in the gut," Welch says. "The whole thing is a horrible tragedy."
One of the brothers died that night, in the bed with his siblings. When Welch left a few days later, the girl and her other brother were still alive. Now, back in Monrovia, working on plans to open the first PIH Ebola clinic, Welch can't bring himself ask if the children are OK.
"I've seen children die, but right now, to keep going and to keep doing this work, I have to believe that those two kids, that they're as comfortable as when we left," Welch says, his voice drained of emotion. "I can't bear anything other than that."
Welch was livid when he heard about the nurse detained in New Jersey after returning from Sierra Leone.
"This response needs thousands of health care workers," Welch says, "and I just really hope that this doesn't discourage health care workers from coming to do this work. We need them here. We need them here now and for that to be muddied by politics is just tragic."
Welch was joined a few days ago by eight more PIH members who plan to spend six weeks in Liberia, and perhaps, three weeks in quarantine.
"This work is not easy and it's not glamorous," Welch told the group, "but it is so worth doing. It may be the defining moment of your career."
More Ebola Coverage:
This article was originally published on November 12, 2014.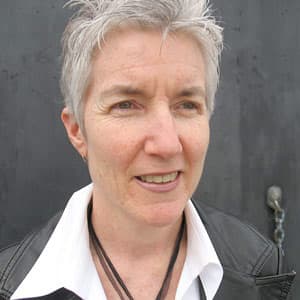 Martha Bebinger Reporter
Martha Bebinger covers health care and other general assignments for WBUR.