What You Need To Know For Saturday's New Health Connector Launch
This article is more than 5 years old.
Call it the countdown to Saturday.
In total, the state Health Connector expects roughly 414,000 Massachusetts residents to use its new website to sign up for health insurance between this Saturday, Nov. 15, and Feb. 15, 2015.
Beginning at 8 a.m. Saturday — the first day of open enrollment — we'll know if you can get back on track with a permanent plan, ending a year of frustrating dead-ends online, confusing calls and letters, and uncertainty about your care.
Here are some basic details:
-- Open enrollment starts Saturday, Nov. 15. You must sign up and pay by Dec. 23 if you want coverage to begin Jan. 1.
(Keep in mind that though you can enroll whenever, some people with temporary coverage will not be asked to enroll right away. If you have a "purple form," you have to enroll before Dec. 23; for "green" or "blue" forms, your enrollment period comes later.)
-- On Saturday, the call center — 1-877-623-6765 — is open from 7 a.m. to 7 p.m. It will be open 7-7 on Sunday as well.
-- The website won't be up until 8 a.m.
-- If you have an old browser, like an old version of Internet Explorer, the site may not work.
-- You should have your 2013 income tax return handy when you start, because if the income on that tax return doesn't match the one you plug into the site, you might run into trouble.
-- The application process will take about an hour. You shouldn't have to wait more than three to seven seconds for a response after you hit a button. The site is supposed to be able to handle 46,036 people at any given time.
-- Don't rush. Save and review often. If you notice a mistake after you've hit "submit," like if you add an additional "0" to your salary, for example, you won't be able to go back and fix the error. You'll have to call 1-877-623-6765.
-- Don't try to fix errors unless they directly affect your coverage or eligibility. After you've hit submit, don't try to add a phone number, for example, in this first enrollment stage.
-- The site will time out after 20 minutes of inactivity. So again, be sure you've saved your work. If you start, and have to go look for a document or make breakfast for the kids, you may lose the info you've put in unless you hit save.
-- When you select a plan, the site is supposed to be able to calculate your actual cost — the amount you will be required to pay every month.
-- Many of you will want to know whether your regular doctor or doctors are included in the plans you review. To figure this out, you'll click a link that will take you off the state site, to the physician network page for the plan you are considering.
-- The Connector folks pledge that you will be able to: shop, figure out what level of assistance you qualify for, select a plan, complete your application online, pay online, and have your information sent to your chosen insurance plan. If you have any problems, we'd like to hear your story in the comments section below.
It should be noted, however, that the Massachusetts Association of Health Plans says that the portion of the website that validates your premium payment has not been tested. So the association can't guarantee that you'll have coverage after your online payment until testing has been completed.
Additionally, a minority of residents qualify for MassHealth (Medicaid) through programs the website will not recognize at this point.
-- If you have problems online, the state website guru, Maydad Cohen, says reps at the call center are instructed to tell you how quickly you'll get a call back. You are not supposed to hear anyone say, "We don't know what you're talking about."
-- If you have had coverage through the Connector at any time in the last year, and you don't go online by mid-December, you will likely get a reminder call.
The Connector plans to post weekly updates using this format:
We'll post these updates as they come in.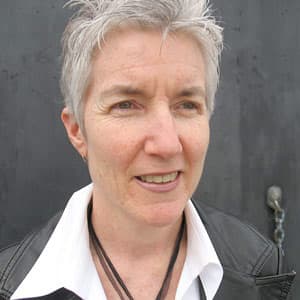 Martha Bebinger Reporter
Martha Bebinger covers health care and other general assignments for WBUR.