Yes, Medicare Will Cover Lung Cancer Scans For Longtime Smokers, But...
This article is more than 6 years old.
...to finish the sentence in the headline: But it was not the simple no-brainer that you might think.
Lung cancer is the biggest cancer killer of all, causing 160,000 American deaths a year. But should we use lung scans to screen longtime smokers en masse for it? That question has been vigorously debated of late in medical circles, as Medicare has weighed whether to pay for the scans.
This week, Medicare announced that it did indeed propose to cover annual low-dose CT scans for smokers and former smokers, ages 55 to 74, with a smoking history equivalent to a 30-year pack-a-day habit. (More details here.)
People say 'You deserve this because you brought it on yourself, and thus, suffer the consequences.'

Laurie Fenton Ambrose
The draft decision now gathers public comment for a month and will still need to be finalized, but cancer activists and some doctors are already hailing it as a victory. Laurie Fenton Ambrose, president of the Lung Cancer Alliance, which had helped lead the push for the coverage, predicted that the scans would save tens of thousands of lives.
So why has screening for lung cancer sparked such hot debate? Why did it even recently trigger a rare point-counterpoint duel in the pages of a major medical journal, JAMA Internal Medicine?
Well, first, the pendulum has been swinging lately towards greater skepticism about routine cancer screening, from mammograms to prostate tests.
At issue is the pivotal question of whether some forms of cancer screening do more harm than good, given that some of the tumors they pick up would never have caused any trouble. Routine blood tests for prostate cancer have fallen out of favor, for example, and the New England Journal of Medicine just published a cautionary tale from Korea about how mass ultrasound scans for thyroid cancer saved no lives.
So that's the broader medical context. Then there's the money. I recently heard a Medicare official say with pained realism at a public forum, "We can't cover everything good." Close to 5 million people on Medicare would be eligible for the screening, NPR reports, and the scans cost an estimated $241 each.
So at a time of greater emphasis on health costs and greater doubts about cancer screening, "We just found ourselves caught in that crossfire," said Fenton Ambrose of the Lung Cancer Alliance.
With lung cancer, there's also the question of special stigma. People say "You deserve this because you brought it on yourself, and thus, suffer the consequences," Fenton Ambrose said. "It has always had that type of stigma, that even carried through in some of the public comments that came forth during the Medicare consideration."
Dr. Chrisopher Lathan, a medical oncologist at the Dana-Farber Cancer Institute, similarly cited stigma as a source of "hesitation" on the coverage. "This is a cancer that's heavily linked to a behavior," he said. "The amount of data needed to convince everyone that this was a good screening tool — that hurdle was much higher. And also, we are in a more skeptical time, academically, when we look at screening. We know that screening is good, but it's good in certain circumstances."
Which circumstances, when it comes to lung scans? This is the moment for the Public Service Announcement that says, "Talk with your doctor."
"At the end of the day, this is about the relationship between doctors and patients," Fenton Ambrose said. And in particular, there are some gray areas that require discussion, she noted. What if, for example, you're a bit younger, or smoked a bit less than the cut-off? Research is now under way on that "second tier" of potential scan subjects, she said.
The Harvard Health Blog offers this guide to risks of lung cancer CT scanning you might want to discuss with your doctor:
•False alarms. In the New England Journal of Medicine study, about a quarter of people who had low-dose CT screening for lung cancer had positive tests, which set them up for additional CTs, bronchoscopies, or biopsies. Ultimately, only about 5% actually had lung cancer. False alarms can be quite stressful, and the additional testing can cause problems.
•Radiation exposure. Although the risk is low, some people develop radiation-induced cancers.
•The test could pick up a cancer that is unlikely to cause problems in your lifetime.
•Availability of quality testing. It's important to have CT screening at a medical center that has experience in lung cancer screening and treatment and that offers follow-up counseling based on your results.
For those who like to delve into the stats themselves, the numbers abound. The one most often cited by scanning supporters comes from a big, gold-standard study called the National Lung Screening Trial, which found that screening cut cancer mortality by 16 percent. From the "pro" paper in JAMA Internal Medicine:
The National Lung Screening Trial (NLST)9 randomized 53 454 patients at high risk of lung cancer to 3 annual screenings with low-dose CT or single-view posteroanterior chest radiography. The trial was stopped early when interim analysis demonstrated a 20% lung cancer mortality benefit. A follow-up analysis recalculated this as an overall 16% benefit, but with a substantially greater benefit in women than in men (27% vs 8% mortality reduction).
But even now, with the new endorsement from Medicare, low-dose CT scans may remain a tricky decision for doctors and patients.
In a recent update in their series, "Slow Medicine," Dr. Pieter Cohen of Cambridge Health Alliance and Dr. Michael Hochman of Altamed Health in Los Angeles expressed their lingering reservations:
In routine practice many things change compared to a carefully done randomized controlled trial — the expertise of the radiologists, the meticulousness of follow-up and carefully ensuring the correct selection criteria (avoiding indication creep). But even when all this was carefully managed in the NLST [National Lung Screening Trial] there was still a 96% false positive rate from the CT scans which would certainly increase in the community...

The key article used to promote this practice — the NLST — has an extremely key flaw: smoking cessation was not offered/provided prior to randomization. No one should be screened for lung cancer using CT or any other test if they haven't already been offered comprehensive, state-of-the-art smoking cessation. But even if smoking cessation is offered first, we are not convinced that the management of abnormal CT scans in the community will be able to live up to what was achieved in the NLST.
Dr. Lathan of Dana-Farber cited another concern: that smokers who get CT scans and check out healthy may become likelier to keep smoking — though there's no data to bear that out, he said.
As the scales tip toward lung-cancer screening, he said, patients should seek out high-quality screening centers -- and among other things, that means making sure there's a quit-smoking program included.
"All these screening programs should also be tied to a smoking cessation program," he said, "so that you can use it as a teachable moment for a person who might be smoking. If they're smoking, you can say, 'Whoa, would you like to quit smoking? Yes, we're going to do your CT scan, screen you for lung cancer, but let's address your smoking issue at the same time."
To end on a hopeful note: Dr. Edward Benz, president of the Dana-Farber Cancer Institute, said this week on Here & Now that he thinks many of the controversies over cancer screening — like this one — will soon give way to more targeted strategies.
"I think that the future, and the not-too-distant future, will be that we will be able to use other tests to pull out of the population those people at highest risk, where those screening tests will have the most effect," he said.
Readers, thoughts? What do you think of the Medicare decision?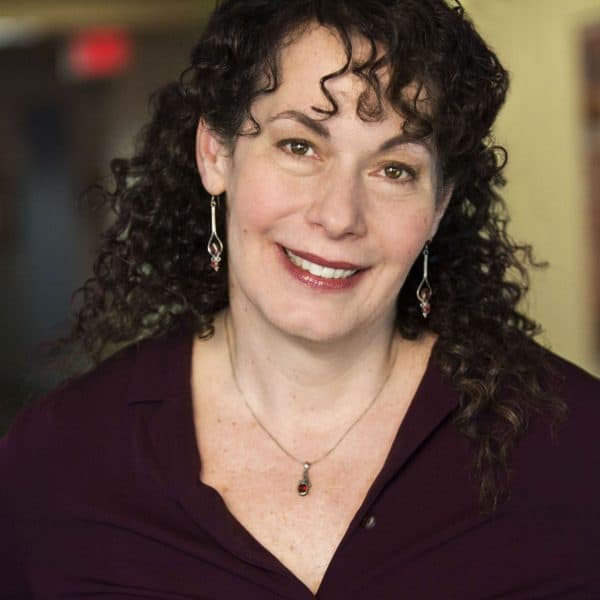 Carey Goldberg Editor, CommonHealth
Carey Goldberg is the editor of WBUR's CommonHealth section.