New MGH-MIT Partnership Marries Medicine And Tech
05:11
Play
This article is more than 6 years old.
Major cuts in federal medical research funding have prompted scientists to find new ways to collaborate and pay for their studies.
Now, the Massachusetts Institute of Technology and Massachusetts General Hospital have formed a partnership to put millions of dollars into new research that brings scientists and engineers from the two institutions together. The goal: to develop better technologies and methods to diagnose and treat disease.
MIT engineering and materials science professor Michael Cima is one of the first researchers to get a grant under the partnership. We met him recently in his lab at MIT, where he showed us the diagnostic tool he's developing.
"This particular project deals with what I think is an important measurement of health, which is hydration state. There aren't really good ways to do that," Cima explained to us.
His device will measure if someone is dehydrated or holding too much water.
"So we're going to be looking specifically at hydration state during dialysis," Cima said. "We hope to do a study with healthy people under exercise conditions."
He demonstrated the tool: a metal cube about five inches wide that has an opening in the middle the size of a quarter. It's hooked up to a laptop and run by magnets inside that you can't see.
"What it actually does is it measures a property of water called relaxivity," Cima said. "The water in your finger is in different compartments, different types of tissues."
Insert someone's index finger into the instrument, and a bell curve appears on the computer screen, reporting data from the test.
"If you do this over time, you should be able to measure the change in hydration state of the patient," Cima explained.
To understand what the test really means, Cima would need to compare it with data from other healthy people — data he's now gathering thanks to funding from this partnership.
'Safe Ideas Are Often Not The Transformative Ones'
Dr. Denny Ausiello, one of the investigators from MGH on Cima's research team, hopes the device will one day help doctors diagnose a common heart condition much earlier.
"One of our most difficult assessment conditions today is congestive heart failure," Ausiello said. "Right now we use a relatively crude assessment technology. It's called weight. As that weight modulates, which is largely water weight, we then alter medications conducive to changing that."
Earlier and more accurate diagnosis could prevent progression of the disease and hospitalizations.
Ausiello, who directs the Center for Assessment Technology and Continuous Health at MGH, envisions the partnership between MIT and MGH helping doctors routinely track gradual changes in wellness, instead of primarily reacting to symptoms.
"Medicine is very good at diagnosing disease and the progression of disease," Ausiello said. "We're not so good at diagnosing wellness and its progression to disease."
MIT and MGH each put up $1.5 million to fund grants for the partnership's first two years, for researchers to collaborate in three main areas: diagnosing disease, developing new ways to prevent and treat autoimmune and infectious diseases, and coming up with new approaches to neurodegenerative and psychiatric illnesses.
Arup Chakraborty, who directs MIT's Institute for Medical Engineering and Science and came up with the idea for the initiative, says it lets researchers take risks.
"The reality is that our federal government today is, more and more, funding safe ideas. And safe ideas are often not the transformative ones," Chakraborty said. "So we want to pick out the cases where there's a chance. We will fail a lot, because it's high-risk, high-payoff."
Chakraborty approached Dr. Bob Kingston, the chair of molecular biology at MGH, and the two got their respective institutions to approve and fund the collaboration.
Kingston says this research wouldn't typically qualify for outside funding, so their hope is to make enough progress with these grants that they then qualify for funding from the National Institutes of Health and other agencies.
"You cannot write to any of the funding agencies that currently fund research and say, 'I've got this wonderful idea! Wouldn't it be cool if we did this and this and something worked?' " Kingston said. "They're not going to fund that. They want to see preliminary data. They want to see some indication that it's actually going to go."
The partnership is in the first of three phases and has funded six research projects so far. Forty-seven MGH/MIT teams applied for that first round of grants.
MIT and MGH recently added another pillar to their partnership: a $25 million initiative to use engineering and medicine to look into the microbiome — the trillions of microbes in our bodies, and how they affect our health.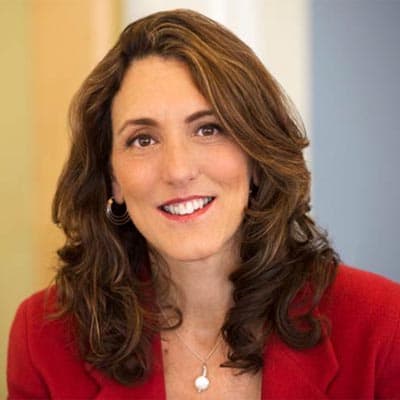 Deborah Becker Host/Reporter
Deborah Becker is a senior correspondent and host at WBUR. Her reporting focuses on mental health, criminal justice and education.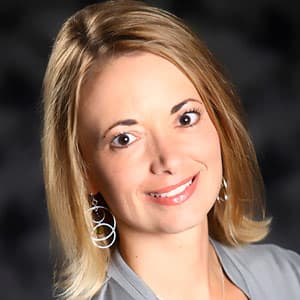 Lynn Jolicoeur Producer/Reporter
Lynn Jolicoeur is the field producer for WBUR's All Things Considered. She also reports for the station's various local news broadcasts.