Baker Taps Marylou Sudders To Lead Health And Human Services Department
03:42
Play
This article is more than 6 years old.
Gov.-elect Charlie Baker is choosing someone he worked with in the Weld administration to lead the largest agency in the state — the Department of Health and Human Services. Baker said Friday he tapped Marylou Sudders for the post in part because of her collaborative spirit.
Several groups are praising his choice, citing Sudders' work as the former state mental health commissioner and former head of the Massachusetts Society for the Prevention of Cruelty to Children.
WBUR's Deborah Becker spoke with Sudders and started by asking her why she wants to take over an agency facing several challenges. Their lightly edited conversation is below.
------
Marylou Sudders: I'm a public servant at heart. In many ways I feel like my entire professional career has been preparing me for a position such as secretary of Health and Human Services. I believe in the tremendous opportunities in the commonwealth. I've never shied away from challenges and I have tremendous faith in really good people fixing these problems.
Deborah Becker: Let's talk about some of those problems, some of which were raised in a recent survey from the National Alliance for Mental Illness. They want to know what the Baker administration will do about hospital emergency rooms holding patients with a mental illness because they can't find beds in treatment facilities, or over incarcerating folks with mental illness. Are those your priorities?
These are issues I'm very familiar with. I have every confidence that this administration will be looking at the full health needs, and health will be defined as both the physical and behavioral health needs in this administration.
With the many challenges in this field, what do you hope to accomplish?
As I think about the broad scope of health and human services, it's to maximize the commonwealth's precious resources to ensure that individuals, families and communities get the services and support they need to be healthy. That's a broad, aspirational mission. Most important, that we have a child welfare system in the commonwealth that we can all be proud of, that we have strong leaders in our public agencies who inspire folks who come to work every day to carry out the mission of those agencies.
For me it's about strong leadership, clear leadership, strong managers and providing the supports to our line workers so that social workers can carry out their jobs to keep kids safe and ensure they get the services and supports they need.
So is child welfare a main priority?
Everyone would say child welfare is a main priority. We need a commissioner of child welfare, we need to resolve the lawsuit, we need to implement the Child Welfare League of America's blueprint for change, that is a priority.
There's many priorities in Health and Human Services. I will provide the leadership so that state agencies can carry out their missions. We need to ensure that we treat all individuals who come to our agencies with dignity and respect. We can't solve every problem. We need to partner with hospitals, businesses, and community providers to ensure that the commonwealth's Health and Human Services are what we expect.
Is that a real issue, that folks are not treated with dignity and respect?
No, it's just a basic mantra of mine.
Who will be most worried about you taking over this agency?
My husband? [laughs]
People who know my history know that my door is open. I listen to many different perspectives and bring individuals to the table to hear those perspectives and really tackle complex issues. So I hope that most folks will at least give me the benefit of the doubt.
What about the licensing of medical marijuana dispensaries — is there anything you might do to facilitate that process?
That issue and several others are ones that, as we transition into this administration, are ones that I need to understand before I comment on.
What about increasing payments for behavioral health, a long standing issue that probably dates back to your last stint in state government. Any ideas about how to address that?
There's been a lawsuit filed against the commonwealth around rates for providers. I know this administration is committed to resolving that lawsuit and that will be one of my early initiatives.
Gov.-elect Baker has a plan to deal with the opioid epidemic in Massachusetts. A lot of that plan deals with the prescription of pain medications. How about you? 
The research is pretty clear that addiction to prescription drugs leads to heroin addiction. The Department of Public Health has regulated prescription drugs. We will work to partner with all prescribers in the understanding of what the prescription of narcotics does for the potential to other addictions.
That's before we start talking about the possibility of increasing treatment?
Yes.
Sudders resigned Friday from all board positions she holds except on the Health Policy Commission. She was appointed to that board as a mental health advocate by Attorney General Martha Coakley. She will eventually leave that seat but will stay on the HPC in the seat reserved for the secretary for Health and Human Services.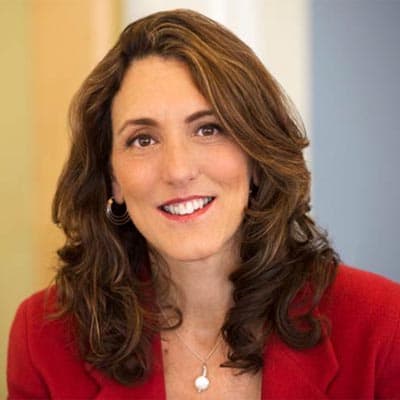 Deborah Becker Host/Reporter
Deborah Becker is a senior correspondent and host at WBUR. Her reporting focuses on mental health, criminal justice and education.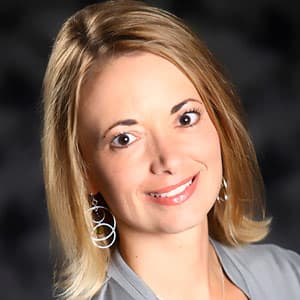 Lynn Jolicoeur Producer/Reporter
Lynn Jolicoeur is the field producer for WBUR's All Things Considered. She also reports for the station's various local news broadcasts.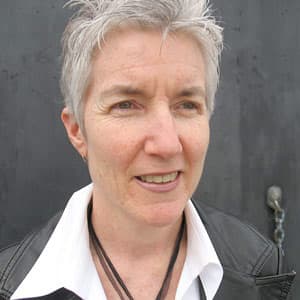 Martha Bebinger Reporter
Martha Bebinger covers health care and other general assignments for WBUR.