Pets As 'Social Lubricant,' Helping Kids With Autism Develop Assertiveness
This article is more than 5 years old.
If you've never considered your dog or cat part of your social network, maybe it's time to start.
A new study from the University of Missouri-Columbia finds that pets of any kind in the home may help autistic children develop crucial social skills.
Gretchen Carlisle, research fellow at the Research Center for Human-Animal Interaction in the M-U College of Veterinary Medicine, found that pets serve as a "social lubricant," making kids more likely to engage in behaviors such as introducing themselves, responding to other people's questions or asking for more information.
While researchers have already found that dogs provide great assistance to children with autism, Carlisle explains that her study looks at the possible benefit of all types of pets. These pets also help the greater public interact with autistic kids in social settings. "When children with disabilities take their service dogs out in public," adds Carlisle, "other kids stop and engage. Kids with autism don't always readily engage with others, but if there's a pet in the home that the child is bonded with and a visitor starts asking about the pet, the child may be more likely to respond."
Autistic children in classrooms with pets are also more likely to engage with others. While Carlisle's study goes beyond dogs, she did find that children were more likely to be attracted to smaller dogs as well as other small animals such as rabbits or cats. Interestingly, older children rated their relationship with the family pet as weaker despite the fact that children's overall social skill set increased the longer the family owned the pet.
Seventy families were included in the survey, all with children between the ages of 8 and 18. Seventy percent of families had dogs, while half of the families had a cat in the home. Other pets included a spider, reptile, fish, rabbits and more.
"Kids with autism are highly individual and unique, so some other animals may provide just as much benefit as dogs," says Carlisle. "Though parents may assume having dogs are best to help their children, my data show greater social skills for children with autism who live in homes with any type of pet."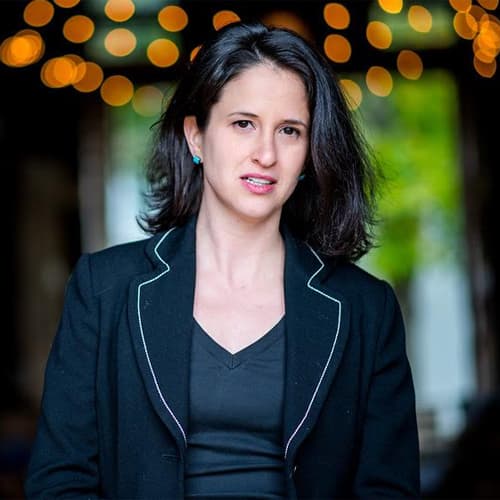 Jessica Alpert Managing Producer, Program Development
Jessica Alpert is the managing producer for program development at WBUR. In this position, she develops new podcasts and programs while also launching and nurturing WBUR's newest projects.