Massive Disparities In VA Health Benefits: Better In Boston Than Cape
This article is more than 6 years old.
The clear takeaway of Martha Bebinger's story today on disparities in veteran's health benefits is this: better to be a vet in Boston than Brewster.
In the first of a series of reports on the lives of American troops at home, WBUR's Bebinger focuses on some of the vast geographical differences in spending and access to health care and how it all plays out for Massachusetts vets. Here's a chunk of her story:
But for Ron Percy, a Vietnam veteran on Cape Cod, access to VA services is a different story. When Percy woke at 3 a.m. one morning last July with chest pains, he was a long way from his assigned VA hospital.
"I couldn't breathe," he says. "There's no way I could go the 75 miles to Providence."
Cape Cod veterans have a clinic for checkups, but for almost everything else, they're sent to the VA in neighboring Rhode Island. After his heart attack, Percy had bills from a Cape Cod hospital that the VA has so far refused to pay. He appealed, and the VA says it is reviewing his case. For all of his planned care, Percy makes the three-and-a-half- to four-hour round trip.
"A couple of years ago, I was diagnosed with prostate cancer, so I had 44 treatments that I had to go to Providence for every single day," Percy says.
He got to Providence in a van run by volunteers. It would leave at 7:30 a.m. and return after all the passengers getting tests or treatment were finished.
"My appointment was like at 9:30, and I'm all done at quarter of 10," he says. "It's wasting the whole day. A lot of people just will say, 'Hey, I can't put up with it,' and they won't go."
That's one reason vets who live far from VA medical centers aren't getting all the benefits they have earned. That includes men and women suffering from PTSD.
"There's a lot of veterans, I get them set up for a doctor's appointment and everything else, and they don't get down there for transportation reasons, it's a long drive, their stress level," says Rob Harrington, a vet whose convoy was bombed in Baghdad. He now works at the Cape & Islands Veterans Outreach Center on Cape Cod. "To drive all the way down to Rhode Island, definitely, it's not fair."
Harrington says some vets on Cape Cod give up on the VA.
"They get on MassHealth, or they allow them to use their own personal insurance, even if it's combat related because of the inconvenience of it," he says.
It also costs more to treat veterans in cities where doctors and nurses are paid more. Still, part of the spending gap is hard to explain.
"Our best guess is that a lot of that probably has to do with management and stewarding the public dollar," says Ashish Jha, who studies VA health care at the Harvard School of Public Health. "Even when you look across VA hospitals, some organizations seem to be a little bit better at managing resources than others."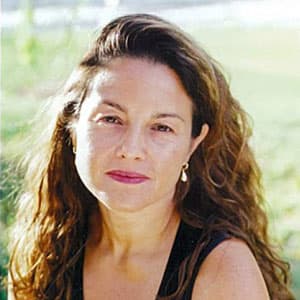 Rachel Zimmerman Health Reporter
Rachel Zimmerman previously reported on health and the intersection of health and business for Bostonomix.