Trying To Turn Up Heat On Health Cost Control In Mass.
This article is more than 6 years old.
Updated Jan. 17, 2015, 4:15 p.m.
BOSTON — In 2012, Massachusetts became the first state in the country to set a goal to cut health care spending.
In 2013, the state beat the goal. Spending grew 2.3 percent, well below the gross state product (GSP), 3.6 percent.
Now, at the start of 2015, the state's largest employer group says good, time to set a more aggressive goal.
We should "congratulate ourselves for being successful in year one," says Rick Lord, president and CEO at Associated Industries of Massachusetts (AIM), and "set a target that's more aggressive."
AIM is backing legislation filed by House Minority Leader Brad Jones that would lower the benchmark from straight GSP to GSP minus 2 points starting next year and continuing through 2022. After that, the cap would go back to even with GSP.
AIM proposed the same goal back in 2012 in a surprising partnership with the Greater Boston Interfaith Organization. Today, Lord made some similar arguments. If 30 percent of the money in health care is waste, then getting below overall economic growth shouldn't be that hard.
Back in 2012, AIM's plan hit a brick wall. Today I heard nervous laughter. Here's a collection of comments that followed.
From Stuart Altman, Health Policy Commission board chair:
"It's important that business community stay focused on health care spending and try to keep the growth in line. But we really haven't tested our capacity to keep growth in line with our state GDP or just under it.
We've had the benefit of a very low growth rate over the past year or so. I'm concerned about what will happen when that inflationary cycle begins again. Staying under or at our state GDP over a long period of time would be a tremendous accomplishment. I'm concerned about going too much under it.
If our growth rate is significantly under the rest of the country you could see resources moving to other parts of the country. It's not that I don't believe that we could save substantial amounts of money, but we need to have in place the mechanisms to do that and I'm not convinced we have them in place today [meaning the move from fee for service to global payments]."
From Lynn Nicholas, president & CEO, Massachusetts Hospital Association:
"We have not read the bill, but much work has been done to lower the cost trend and more is under way. As a result, the Massachusetts healthcare system is making real progress in lowering the healthcare cost growth trend – from 2012 to 2013 Total Health Care Expenditure grew by just 2.3%, well below the 3.6% growth benchmark set in the state's most recent healthcare reform law, Chapter 224.
However, one better-than-expected year doesn't constitute a sustainable trend. The current law and cost growth benchmark were thoughtfully debated and should be given a chance to work. The evolution to a more integrated value-based healthcare system continues. The focus is now on providing care in the most appropriate setting—hospitals and health systems are redesigning care delivery to maximize efficiency while maintaining quality. This requires making investments in the short-term to achieve the best system of affordable, safe and high quality care for the Commonwealth.
Making the health expenditure decline even steeper could have negative consequences for access and delivery of safe patient care. The challenge of lowering the healthcare cost growth trend is daunting and complex. We lost two hospitals last year, and can't afford a reckless approach to transforming our healthcare delivery system."
From Eric Linzer, vice president, Massachusetts Association of Health Plans:
"In 2012, when the law was passed, there was a very deliberative process on how to proceed. Given the progress we are making, we are not inclined to make such a major change at this point. I do want to emphasize that our member plans were well below the state benchmark this year and take the goal of lower health care costs very seriously."
From Rev. Burns Stanfield, president, Greater Boston Interfaith Organization; pastor, Fourth Presbyterian Church: 
"GBIO supports AIM's effort to have the legislature require that medical costs not rise faster than the GSP rate minus 2. GBIO knows that this stricter standard will serve patients, consumers and their families, and Massachusetts businesses by providing for greater accountability that the medical industry keep costs down and reduce waste without sacrificing quality.
GBIO and AIM stood together two years ago asking the legislature to set the benchmark at 2% points below the GSP growth rate. That is still the right position. At that time, the legislators set a benchmark at GSP for five years followed by GSP-0.5% for the next five years, and GBIO believed that legislation to be moving in the right direction. Now, the first set of numbers have come in and according to CHIA the state-wide aggregate growth rate in spending was nearly 1.5% less than GSP. The industry has begun to make changes. But there is still much more to do in areas such as alternatives to "fee for service" pricing, a greater role for primary care physicians, and reducing pricing disparities that direct more dollars to higher priced systems and lower dollars to hospitals serving the poor and middle class. Setting the benchmark at GSP minus 2 is again a step in the right direction."
This article was originally published on January 16, 2015.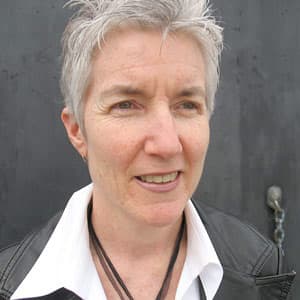 Martha Bebinger Reporter
Martha Bebinger covers health care and other general assignments for WBUR.