Doctor Shot At Brigham & Women's Hospital Has Died
This article is more than 6 years old.
This post has been updated.
WBUR reports that the doctor shot at Brigham & Women's Hospital yesterday has died:
A cardiac surgeon was shot inside Boston's Brigham and Women's Hospital Tuesday and later succumbed to his injuries, police said, and the suspected shooter was found dead in an examination room from an apparent self-inflicted gunshot wound.

"This evening, Dr. Michael J. Davidson, director of Endovascular Cardiac Surgery at Brigham and Women's Hospital, has tragically died as a result of the gunshot wounds he sustained this morning during the shooting event at the Shapiro Cardiovascular Center," the hospital said in a statement late Tuesday.

The 44-year-old from Wellesley was shot twice, Boston Police Commissioner William Evans said in a midday news conference, before Davidson died.

"Dr. Davidson was a wonderful and inspiring cardiac surgeon who devoted his career to saving lives and improving the quality of life of every patient he cared for," the hospital statement added. "It is truly devastating that his own life was taken in this horrible manner."
A former Brigham & Women's cardiologist who worked with Davidson often called him "a dynamic and energetic thought leader in cardiovascular medicine."
Hospital employees had been well-drilled for this disturbing eventuality.
In November 2013 we reported that about 1,200 Brigham doctors, nurses and other staff viewed the hospital's new "Active Shooter Preparedness Training" video, which offers a step-by-step guide on how to handle a hospital shooter, which in some cases is called a "Code Silver."
The plan was for about 16,000 Brigham employees to see the 10-minute video, created with help from the Boston Police Department, Boston EMS and other area hospitals. The shooter video will be part of the hospital's annual training requirement, a Brigham spokesman said at the time.
Here's a snippet from CommonHealth's 2013 story:
One Brigham doctor who saw the video...said: "It was weird to see our lobby turned into a reenactment of terror," and added that while the video may or may not help in real life, "hopefully I won't have to find out."

"Shots fired in the hospital — the last sound you'd expect to hear," the video narrator says. "An active shooter situation used to be a phrase only used by law enforcement but as these are occuring more frequently, it is something that people in all types of organizations, including hospitals and health care facilities must learn about and prepare for."

Actually, at the Brigham, this type of emergency is specifically not called a "Code Silver." (Everyone knows "Code Blue" from medical dramas, when a patient requires emergency resuscitation or immediate medical attention.) The term "Code Silver" was considered, said Brigham spokesman Tom Langford, but was ultimately tabled.

He explained in an email:

Other hospitals may use code silver, but we specifically chose not to. Here's why: If there ever were an active shooter and a code was broadcast, only the staff would know what the code means. In an active shooter situation, it is extremely important that patients and visitors also know what's going on so that they can evacuate the area as quickly as possible. Using a code could put patients and visitors at risk. So we would use a plain English announcement. Something like "There is a life-threatening situation in (location), please move away from the area as quickly as possible."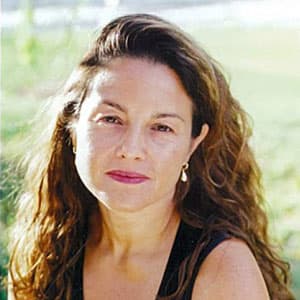 Rachel Zimmerman Health Reporter
Rachel Zimmerman previously reported on health and the intersection of health and business for Bostonomix.