Laughing Gas For Labor Pain May Be Regaining Popularity In U.S.
This article is more than 6 years old.
ABC News reports a resurgence in the use of laughing gas for labor pain. (Not to toot our own horn, but we reported this back in 2010 here at CommonHealth and did a podcast on it in 2013.)
ABC suggests the practice may be gaining popularity since 2011, when "the U.S. Food and Drug Administration approved new nitrous oxide equipment for delivery room use."
Quoting Dr. William Camann, director of obstetric anesthetics at Brigham and Women's Hospital in Boston, the ABC piece continues:
"Maybe 10 years ago, less than five or 10 hospitals used it [for women in labor]," Camann...told ABC News. "Now, probably several hundred. It's really exploded. Many more hospitals are expressing interest."

He added the gas popular in dentists' offices has an "extraordinary safety record" in delivery rooms outside the U.S. But more studies are needed to confirm its safety, other doctors say.

Laughing gas works differently than an epidural or narcotic in that it targets pain more on a mental level than on a physical one, experts said.

"It's a relatively mild pain reliever that causes immediate feelings of relaxation and helps relieve anxiety," Camann said. "It makes you better able to cope with whatever pain you're having."
Back in 2010 Camann described the effects of laughing gas, aka nitrous oxide, this way: "The pain may still exist for some women but the gas may create a feeling of, 'Painful contraction? Who cares?'"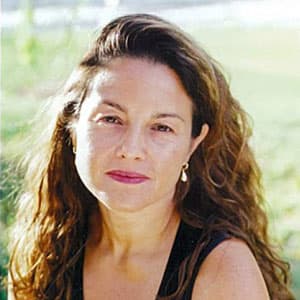 Rachel Zimmerman Health Reporter
Rachel Zimmerman previously reported on health and the intersection of health and business for Bostonomix.