Surgeon's Death Spurs Painful Debate On Docs As 'Face Of Health Care System'
This article is more than 4 years old.
Shocked and saddened by last week's shooting at Brigham and Women's Hospital, Dr. Miranda Fielding wrote a blog post that appeared on KevinMD, a popular site that gets 5 million clicks a month: "The Legacy of Dr. Michael Davidson."
KevinMD, as founder Dr. Kevin Pho puts it, aims "to share the stories of the many who intersect with our health care system, but are rarely heard from," including practicing physicians. He adds: "The public often doesn't know what it's like to work in our health system. KevinMD.com gives them an unfiltered view of our world."
In the case of Dr. Fielding's post, that unfiltered view reveals not only deep pain at a distinguished colleague's death but also a far broader discomfort with serving, as one commenter puts it, as "the face of the health care system" — a system that sometimes harms patients, medically or financially.
In her post, Miranda Fielding — the pen name of a California-based radiation oncologist who blogs at The Crab Diaries — recalls from her own professional past a gentle colleague who was viciously beaten by a former patient, and writes:
When we graduate from medical school, we take the Hippocratic Oath, which in the modern version not only exhorts us to heal the sick, but to exhibit warmth, sympathy, and understanding. Let our patients and their families extend those same traits to us as we complete our daily rounds. Let our clinics and hospitals be places of healing, and not of killing. Please let us do our jobs.
I only wish that I had the answers to the groundswell of anger, frustration and resentment voiced in the comments on my blog.

Dr. Miranda Fielding
But the response to the post highlights more systemic issues as well. Among the comments, the most popular, by a writer identified only as "guest," refers in part to the report that the alleged Brigham shooter had complained in the past about a medical bill for the heart attack that killed his father:
What we as a profession appear to be (willfully) unaware of is that we doctors are the face of the healthcare system. To the extent that we do not speak up, protest and advocate for our patients when they are taken advantage of by hospitals and insurers, we provide a face for patients to blame. Anyone who doesn't think that corporate executives and hospital administrators take full advantage of the opportunity to hide behind us as they maximize profits at the expense of our patients, is a fool.

We may think that because we go through our days bathed in an aura of self-righteous goodness (Look how we're the smartest person in the room! How hard we work! How little sleep we get! How many of our child's soccer games we've missed in order to care for our patients! How we do all this without even mentioning it to our patients, because that's how good we are!), that that is how our patients see us as well.

But they don't. They see the fancy cars in the parking lot, the children going to elite prep schools, the expensive hobbies like equestrianism, the hospital system charging $8,000 for a 15 minute emergency room visit that ended in death, the collection agency coming after a grieving family. And they blame us for not doing more.
Responded another commenter:
This is a horrible tragedy for all involved — him, his family, friends, colleagues and his other patients. And for other docs out there who are now more afraid. My heart aches for the victim of this violence and for all of us.

But you're right. This did not happen in a vacuum.

It happened in a culture where there is a lot of rage, sometimes uncontrolled, and easy access to guns. And it happened in a very broken healthcare system which is driven by greedy big business profit motive that results in anyone with money or good insurance getting very overtreated and anyone without money or good insurance getting severely undertreated. And yes, our system has bred a lot of mistrust and hopelessness.

At the same time, since our healthcare system is a big business, the slick commercials created by many hospitals that feature extreme cases with fairy tale endings, have created unreasonable expectations of medicine. Put those two things together — widespread mistrust and unrealistic expectations — and some people end up taking their bad outcome very personally, like they would have been treated better if they were someone else — someone like the patients in the glitzy hospital commercials.

Read the full exchange of comments after Miranda Fielding's post on KevinMD.
I asked Miranda Fielding what struck her most about the exchange and she replied that Dr. Davidson's death hit close to home, though she had never met him, because she had trained at Harvard teaching hospitals, and her daughter is currently a resident at one. She emailed:
But more importantly, I come from a medical family — grandfather was a dentist, father (now 89 years old) is a world renowned plastic surgeon--and in my lifetime of 61 years, I have seen the sad decline of public affection and respect for physicians. When I was a child, people would stop me on the street to tell me how wonderful my father was.

Now, when I sit in on conversations among people who do not know I am an MD, I hear nothing but derision if not outright hatred. There are many, many more people, as evidenced by the response to my blog piece, who feel slighted not only by "the system" but also by their physicians. Fortunately not many take to violence as a solution, but according to one of the commenters, it is no longer uncommon to do so.

One of my early pieces on my blog was called "I Do Not Need a Concierge", which detailed my puzzlement over the rise of concierge practices.

When it was published by KevinMD, there was a firestorm of commentary, not from patients, but from other physicians. I was accused of being out of touch with reality because I thought it was a good idea for physicians to return phone calls as part of the job description, not as something one had to pay extra for. Harried, unhappy physicians told me repeatedly that practicing that way was a thing of the past, and that patient and productivity quotas had ended all of that a long time ago.

At the time, I was still in full time practice as faculty at UCSD, and I was still practicing the old way, one patient at a time — but it was clear from the comments that my rarefied world of radiation oncology did not apply to your average internist, family practice doctor or pediatrician. I was duly chastened.

The physicians who commented on the Dr. Davidson piece were equally frustrated, feeling like they were the targets of patient violence and hatred due to corporate greed of the insurance companies, fee setting that wasn't explained to patients, and failure of hospital administrators to appreciate their efforts and to provide support to patients and families who had had a bad outcome.

Similar issues contributed to my retirement at age 60--a constant pressure to do more and more, while being reimbursed for my RVU's which were dependent on how many complex procedures and treatments I performed, whether they were necessary or not. No one is reimbursed for being a nice person who explains things to patients and takes time to be careful, despite the fact that the medical students gave me a teaching award, and despite the fact that I never had a malpractice judgment or a settlement in all of those years.

Unlike some physicians, I encouraged my daughter to go to medical school, but I do worry for her future--for her safety, for her financial viability and for her ability to work long hours for many years only to endure the hostility that the public seems to feel for physicians.

From the comments, it is clear that a major sea change needs to occur. Whether that will be a single payer system similar to Great Britain or Canada, or whether the opposite will occur — more physicians opting out of "the system" and refusing insurances, taking only fee for service.

I only wish that I had the answers to the groundswell of anger, frustration and resentment voiced in the comments on my blog. I'd like to be part of the solution, but really, truly, I don't know how.
For now, Dr. Fielding updated her Crab Diaries post to offer one quick and concrete step that won't solve the sweeping problems with American health care but could at least enhance protection for health care staffers. She encourages readers to consider signing a petition to the White House asking that current legal protections making it a crime to threaten a federal employee be extended to all health care workers.
Readers, thoughts? Was it simply a senseless tragedy, or is there anything to be learned from Dr. Davidson's death?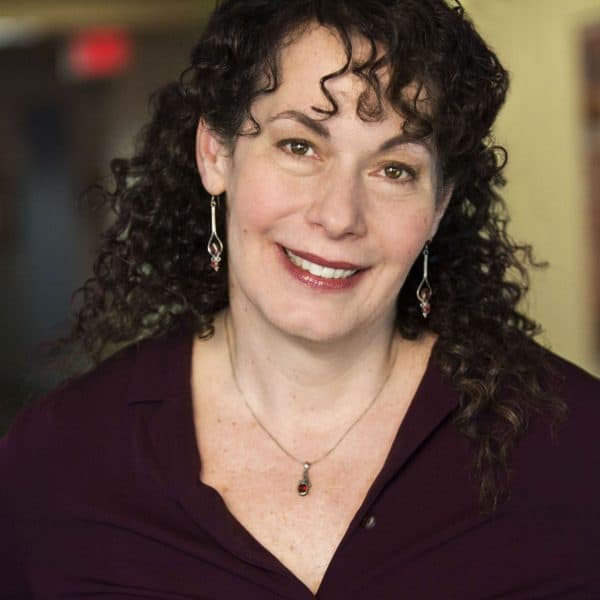 Carey Goldberg Editor, CommonHealth
Carey Goldberg is the editor of WBUR's CommonHealth section.