Why To Exercise Today: Avoid Brain Shrinkage As You Age
This article is more than 5 years old.
Middle-age adults take note: the exercise you shirk today may lead to shrunken brain tissue in a couple of decades.
This, according to research presented at the American Heart Association Epidemiology/Lifestyle meeting in Baltimore this week.
After reviewing exercise data taken from more than 1,200 adults who were around 40 years old — a subset of the Framingham Heart Study — researchers found that twenty years later when these same individuals underwent MRI scans, those with "lower fitness levels in midlife also had lower brain tissue levels in later life," said Nicole L. Spartano, Ph.D., lead author and a postdoctoral fellow at the Boston University School of Medicine.
Though the findings are preliminary, Spartano says it looks like there's a link between lower fitness levels and faster brain aging. Since the MRI's in this study were done on people about 58 years old, the researchers didn't expect to see high rates of dementia, but they did detect "the beginning of shrinkage," Spartano said. "We look at the brain MRI as an early warning sign for deterioration. This may give us some idea of decreased cognition a decade or so later."
Specifically, the researchers evaluated fitness based on how the heart changes in the early stages of exercise.
They found that people whose hearts worked harder at the start of exercise showed about one year's worth of "faster brain aging." The same held true with blood pressure — higher levels at the beginning of exercise was linked to accelerated brain aging, Spartano said.
Here are more details from the American Heart Association blog post about the research:
A subset of 1,271 participants from the Framingham Offspring Study participated in exercise treadmill testing in the 1970s, when their average age was 41. Starting in 1999, when their average age was 60, they underwent magnetic resonance imaging of their brains as well as cognitive tests. The participants did not have heart disease or cognitive problems at the beginning of the study. None were taking medication that alters heart rate.

In individuals with low fitness levels, the blood pressure and heart rate responses to low levels of exercise are often much higher than in individuals with better fitness.

"Small blood vessels in the brain are vulnerable to changes in blood pressure and can be damaged by these fluctuations," Spartano said. "Vascular damage in the brain can contribute to structural changes in the brain and cognitive losses. In our investigation we wanted to determine whether exaggerated blood pressure fluctuations during exercise were related to later structural changes in the brain."

The researchers found:

People who had a lower fitness level or greater increase in diastolic blood pressure (bottom number) or heart rate a few minutes into the low-intensity treadmill test (2.5 miles an hour) had smaller brain tissue volume later in life.
People who had a larger increase in diastolic blood pressure during low-intensity exercise also performed more poorly on a cognitive test for decision-making function later in life.
Poor physical fitness could be associated with accelerated brain aging.

"For every 3.4 units lower exercise capacity, every 7.1 mm Hg higher exercise diastolic blood pressure, and for every 8.3 beats/minute higher exercise heart rate in midlife, these effects are approximately equivalent to an additional 0.5 years of brain aging," Spartano said.

Apart from the exercise tests, a higher resting systolic blood pressure (top number) at age 40 was associated with a smaller frontal lobe volume and a greater volume of white matter hyperintensity (an indicator of loss of blood flow with aging) on the later brain MRIs.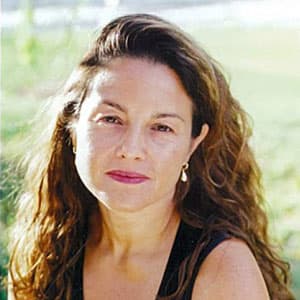 Rachel Zimmerman Health Reporter
Rachel Zimmerman previously reported on health and the intersection of health and business for Bostonomix.