Lawsuits Move Forward, Brought By Women Hurt By Vaginal Mesh
This article is more than 5 years old.
With all of the complications related to vaginal mesh — which we reported on several years ago — the influential doctors group the American College of Obstetricians and Gynecologists recently issued an article, "What Is New in the Use of Mesh in Vaginal Surgery?" offering data published in the past year on the topic.
One notable point about the implants, used to lift sagging pelvic organs back into place, is that removing a vaginal mesh implant that has been causing problems doesn't always fix the problems. The article, by John R. Fischer, M.D. of the Department of Obstetrics and Gynecology at the Uniformed Services University of the Health Sciences in Bethesda, Maryland, says:
Complications from placement of permanent synthetic mesh for vaginal prolapse repair are well-documented, but there is little to guide physicians regarding outcomes after surgical removal of trans-vaginal mesh. This is a retrospective review of patients who underwent excision of trans-vaginal mesh owing to complications. The most common issues were pelvic and vaginal pain, mesh exposure, and a bulge sensation...After removal, 51% of patients reported complete resolution of their symptoms, with mesh exposure mostly likely to respond to treatment. Of those who presented with pain, 51% reported persistent pain after excision.
Fischer concludes: "...of the many symptoms that are treated with mesh excision, persistent pain may be the most difficult. Patients with a history of chronic pain may not be ideal candidates for the use of synthetic mesh."
Dr. Peter Rosenblatt, Director of Urogynecology at Mount Auburn Hospital in Cambridge, Mass., says that use of the mesh implants has, indeed, gone down. In an email, he writes:
There has certainly been a decline in the use of transvaginal mesh to treat prolapse, although many pelvic reconstructive surgeons still offer this treatment to patients who are at high risk of failure from traditional surgical repair of pelvic organ prolapse. The FDA safety update in 2011 raised concerns that some of the complications that are unique to these procedures, especially erosion (or more accurately "exposure") of the mesh through the vaginal wall, are "not rare" and that physicians needed to counsel their patients about the potential risks of using mesh. Surgeons and their patients should weigh these risks versus the potential benefits of transvaginal mesh, which includes improved anatomic success rates. There is also no question that the ubiquitous and never-ending television ads by law firms have instilled a real sense of fear and apprehension among women who are suffering with these problems.
Meanwhile, myriad lawsuits brought by women who say they were harmed by the mesh implants, made by a Ethicon, a subsidiary of the drug giant Johnson & Johnson, continue.
Earlier this month, a California jury returned a $5.7 million verdict in favor of the plaintiff in a vaginal mesh case, according to a local TV news report.
And a West Virginia jury last year awarded $3.27 million to a woman who underwent surgery to remove a vaginal mesh device, reports the National Law Journal.
Lawyers for the device maker say they are appealing,, according to their website.
In 2013, Reuters reported that a New Jersey jury said J & J should pay $3.35 million to a woman who said she suffered from years of chronic pain and 18 surgeries related to a vaginal mesh implant. From the Reuters report:
A jury...said Johnson & Johnson should pay a South Dakota woman $3.35 million for failing to adequately warn her doctor of the potential dangers of a vaginal mesh implant made by the company's Ethicon subsidiary, and for misrepresenting the product in brochures...

The lawsuit, in state Superior Court in Atlantic City, New Jersey, was brought by Linda Gross, 47, of Watertown, South Dakota, in November 2008. It alleged that the Gyncare Prolift vaginal mesh was not safe and that J&J and Ethicon were liable, among other things, for "their defective design, manufacture, warnings and instructions."

The Ethicon product, before being taken off the U.S. market last year, was used to treat pelvic organ collapse, a condition for which the plaintiff, a nurse, was treated in November 2008...

Gross, a nurse, filed her lawsuit after having surgery in 2006 to install a Gyncare Prolift for pelvic prolapse. She alleged the surgery led to a variety of problems, including mesh erosion, scar tissue, inflammation and "neurologic compromise to ... structures and tissue."
The report also says that in addition to the lawsuits against J & J and its Ethicon division, "about 11,000 other claims have been filed against a variety of manufacturers of vaginal mesh...The defendants in those cases are Ethicon, C.R. Bard Inc, Boston Scientific Corp, Coloplast, and Endo Health Solutions' American Medical Systems Inc."
In our reporting on mesh, women complained of a range of problems, including the material eroding "through the vaginal lining, causing infections and nerve damage, as well as excruciating pain, the inability to sit down or urinate without a catheter, multiple hospitalizations and a halt to their sex lives."
Correction: An earlier version of this story incorrectly reported the date of the New Jersey jury verdict in the vaginal mesh case there. The verdict was in 2013, not last week. We regret the error. This post was updated at 3:55 p.m.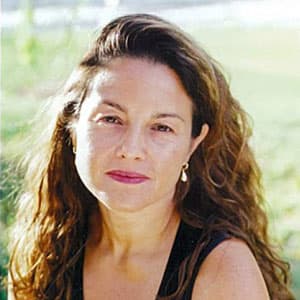 Rachel Zimmerman Health Reporter
Rachel Zimmerman previously reported on health and the intersection of health and business for Bostonomix.