After 20 Hours, Mobility-Impaired Man Finishes Boston Marathon At 5 AM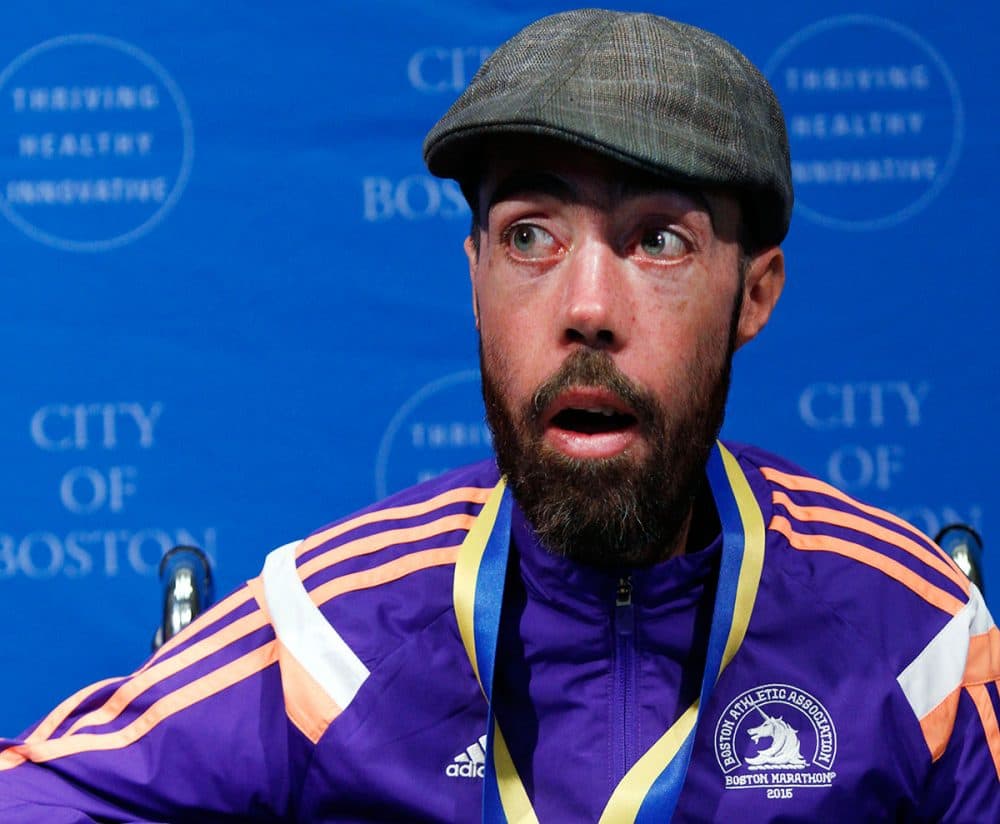 This article is more than 6 years old.
The last athlete to complete the 2015 Boston Marathon has received his race medal.
Maickel Melamed was bestowed his award by Boston Mayor Marty Walsh at City Hall on Tuesday, after completing the 26.2-mile course in about 20 hours.
The 39-year-old Venezuelan, who says he has a form of muscular dystrophy that severely impairs his mobility, crossed the finish line around 5 a.m. Tuesday morning.
Melamed and his team of volunteers endured torrential downpours, thunderstorms, biting wind and cold for the last few miles. They were greeted at the finish line by dozens of supporters.
Melamed said he completed the marathon — his fourth — to show that love is stronger than death.
He praised Boston for embracing his efforts.
Walsh called Melamed's story "truly one of inspiration."
This post was updated at 4:30 p.m.
This article was originally published on April 21, 2015.