Team Of MGH Doctors And Nurses Headed To Nepal To Treat Earthquake Victims
04:10
Play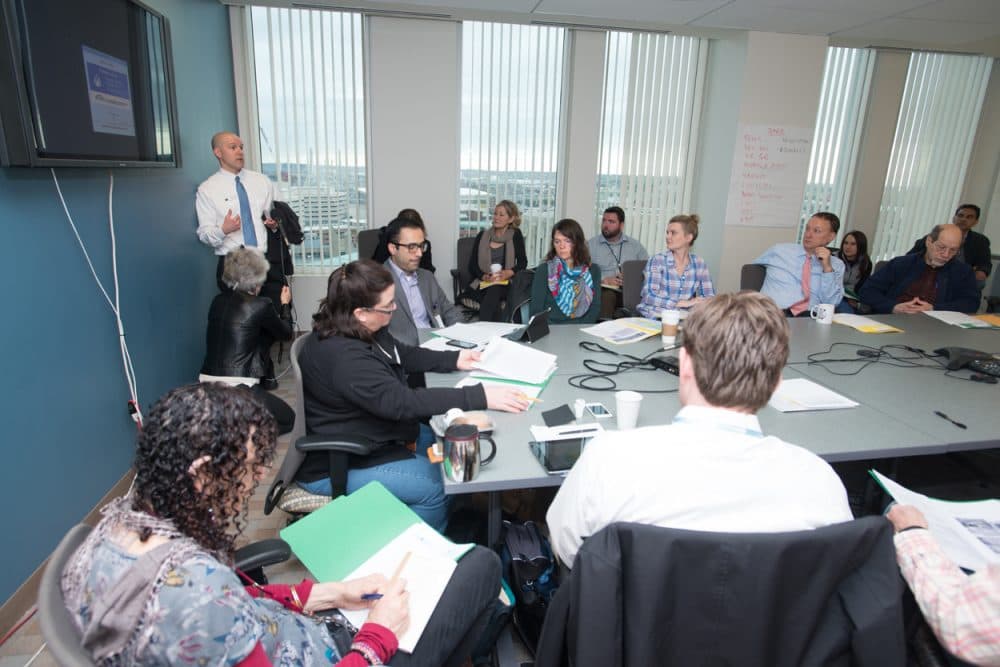 This article is more than 6 years old.
As the death toll following a massive earthquake last Saturday in Nepal continues to rise, and more than 10,000 injured men, women and children await treatment, a group of nurses and physicians from Massachusetts General Hospital will join those working to keep survivors alive.
They plan to arrive in Kathmandu on Saturday, with all the basic equipment. Each person will carry their own tent, sleeping bag, mosquito net and basic medical supplies, hopefully in a carry-on so they'll have a place to sleep if luggage is lost in the chaos.
At a last-minute training Thursday morning, members of the team acknowledged that they can't prepare for the emotional impact of arriving in a city where rain and a shortage of wood is making it difficult to dispose of the nearly 6,000 bodies recovered so far.
"We cremate our dead," said Dr. Bijay Acharya, who is from Nepal, explaining that the country follows Hindu customs. "They've run out of wood, so bodies are piling up in hospitals."
Most of the doctors and nurses on this trip have either been to Nepal or traveled to other medical disaster zones. But Dr. Hilarie Cranmer, director of disaster response for MGH's Center for Global Health, says the devastation in Nepal may still be shocking.
"You're going to see things that you've never seen before," Cranmer said, "but I challenge you and I ask you and I require you .. to make sure that you are caring for yourself, so that you may care for others."
Cranmer pulled together the briefing for the Nepal team. One person lists the shots these volunteers need to get in the next 24 hours, another explains how they'll be paid while away. A physician who has spent time in Nepal describes altitude sickness. There are tips on safety and security.
Dr. Acharya says some villagers confronted a group of doctors delivering medical supplies Wednesday and demanded tents.
"There was a very tense situation and a little bit of chaos," Acharya said. "It's raining and people are outside, sleeping outside, and people are desperate for relief, even in Kathmandu."
Medicine and medical tools are in short supply as well, especially the material needed for orthopedic care and surgery, Acharya said. Three orthopedic surgeons may join their MGH colleagues next week if the backlog of supplies lifts.
Team leader Dr. Miriam Aschkenasy says the nurses and physicians traveling to Nepal have to adopt a public health rather than individual approach to medicine. In a disaster zone, she said, doctors don't have the time or resources to try and save every patient, but letting a patient die, instead of going all out, is difficult.
It's a lesson Aschkenasy learned the hard way after the 2010 earthquake in Haiti, while treating an 8-day-old baby girl. The baby had a severe infection that might have been treatable in Boston but was not given the conditions and resources in Haiti. Still, doctors and nurses were doing everything they could to bring their Boston training and mindset to the tiny girl on the table in front of them. Aschkenasy remembers making the decision to stop.
"We have very few resources, and to continue to use them up on a child that has absolutely no chance of survival," Aschkenasy paused, "I can't, I just can't, because we need those resources for a child that we might be able to save."
Aschkenasy and her team are working now to make sure their own children understand why they are leaving for three weeks and to persuade colleagues to cover their shifts at the hospital. But no one had to persuade them to go.
"For physicians, doing this kind of work reinforces the essence of why many of us went into medicine in the first place," said Dr. David Lawlor, "because the need is so great."
The MGH medical team will join a nonprofit group, International Medical Corps, that has teams across the country.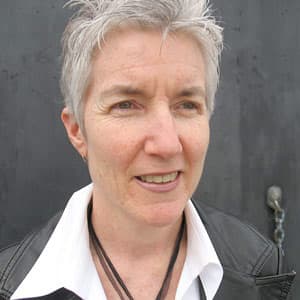 Martha Bebinger Reporter
Martha Bebinger covers health care and other general assignments for WBUR.