No Panacea: Latest Good News, Bad News On Health Reform
This article is more than 6 years old.
Under Obamacare, nearly 17 million Americans gained health coverage, a new study from the Rand Corporation finds.
But meanwhile, several new reports are fattening up my "Health insurance reform is a start but it's no panacea" folder.
Here in Massachusetts, where coverage is near universal, costs stand in the way of needed health care for more than a quarter of residents, according to new findings from the state's Center for Health Information and Analysis. The State House News Service reports:
A third of Massachusetts respondents reported that members of their family were trying to stay healthier as an approach to lowering family health care costs and one in four reported that someone in the family had switched to a lower cost health insurance plan.
And here's an odd one in the journal JAMA Surgery. From the press release:
A study of survival rates in trauma patients following health insurance reform in Massachusetts found a passing increase in adjusted mortality rates, an unexpected finding suggesting that simply providing insurance incentives and subsidies may not improve survival for trauma patients, according to a report published online by JAMA Surgery.

Massachusetts introduced health care reform in 2006 to expand health insurance coverage and improve outcomes. Some previous research has suggested improved survival rates following injury in patients with insurance. But the relationship of insurance to survival after injury may not be well understood. Some might expect that survival after traumatic injury may be unrelated to a person's insurance status because all injured persons have access to emergency care, according to the study background.

Turner Osler, M.D., M.Sc., of the University of Vermont, Colchester, and coauthors conducted a study of more than 1.5 million patients hospitalized following traumatic injury in Massachusetts or New York, a neighboring state that did not institute health care reform like Massachusetts. The study examined the 10 years (2002-2011) surrounding reform in Massachusetts.

The rates of uninsured trauma patients in Massachusetts decreased steadily from 14.9 percent in 2002 to 5 percent in 2011. The authors also found health care reform was associated with a passing increase in the adjusted mortality rate that accounted for as many as 604 excess deaths during four years.

"Fortunately, the increase in mortality among trauma patients following Massachusetts HCR [health care reform] resolved within a few years. It may not be possible to retrospectively reconstruct the causal pathway responsible for the increased excess deaths following HCR and its subsequent resolution. ... There are compelling arguments for providing health insurance to all citizens of the United States but our analysis suggests that simply providing health insurance incentives and subsidies does not improve survival for trauma patients. ... Ours is thus a cautionary tale for health care reformers: successful HCR for trauma patients will likely require more complex interventions than simply promoting health insurance coverage legislatively," the study concludes.
And from the paper itself:
Two other groups have recently reported worse outcomes in Massachusetts following HCR. Albert et al20 studied patients who underwent invasive cardiovascular procedures before and after Massachusetts HCR and found an increase in hospital-adjusted odds of death following HCR among less-educated patients. Lasser et al5 found that hospital readmission rates increased in Massachusetts compared with New Jersey and New York following HCR, leading these authors to observe, "… Massachusetts health reform—which only dealt with payment mechanisms rather than the organization of care—had no impact on the increasing fragmentation of patient care and lack of coordinated care transitions that may perpetuate high readmission rates." Our finding that mortality rates increased for trauma patients following HCR is perhaps the most unsettling result to date but likely stems from the same root cause: administratively encouraging insurance coverage fails to address, and may even undermine, the fundamental structural changes required to improve health care outcomes.
One last entry to the plump folder: Dr. Ezekiel Emanuel argues in The New York Times that health insurance coverage alone is not enough to cut expensive ER visits. His conclusion from a look at a successful Seattle experiment in cutting ER usage:
The answer probably lies in what has become a buzz phrase in health care: patient engagement. Changing behavior is very hard. It can't be accomplished just by providing insurance or a wellness program and wishing people good luck. Indeed, Mr. Obama overstated how easily expanding insurance would reduce emergency room use.
But the Seattle partnership shows that it is possible to engage — and change the behavior of — even the most difficult-to-reach patients.
Readers, thoughts? For more on the rise in trauma deaths, the paper is here. Theories?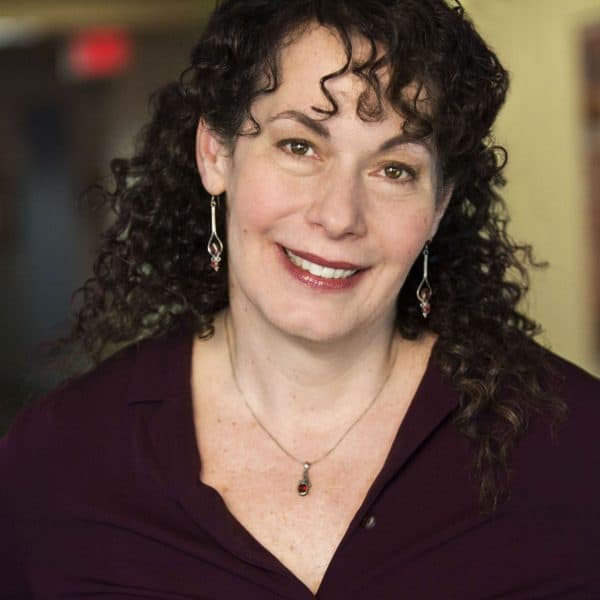 Carey Goldberg Editor, CommonHealth
Carey Goldberg is the editor of WBUR's CommonHealth section.