Study: Sexual Minority Kids More Likely To Be Bullied — As Early As 5th Grade
This article is more than 6 years old.
A new study out of Boston Children's Hospital paints a bleak picture of the social lives of many kids who identify as lesbian, gay or bisexual: As early as fifth grade, researchers report, these sexual minority youth are far more likely than their peers to be bullied.
This ongoing victimization (defined in the study as at least once a week over the course of a year) can have short-term consequences, of course, but can also lead to problems down the road. Those long-term troubles include, for instance, "anxiety, low self-esteem, depression, suicidal ideation, post-traumatic stress and negative school performance," according to the study's lead author, Mark Schuster, MD, PhD, chief of general pediatrics at the children's hospital and professor of pediatrics at Harvard Medical School.
For the study, published in the New England Journal of Medicine, researchers interviewed over 4,000 fifth graders and followed up with the kids again in seventh and 10th grade. In an accompanying video Schuster offers this takeaway:
What we found is that the kids who were sexual minorities were more likely to report bullying in all three grades, in 5th grade, 7th grade and 10th grade, and this was true for the boys and the girls. What was particularly striking, in 5th grade, before most of these kids would even be aware of their own sexual orientation, their own identity, or the orientation of their peers, they're already being bullied more...

That really stood out, and it suggests that these kids, by the time they're in 10th grade they've been bullied and bullied and bullied over many years.
In this context, bullying is defined as "the intentional and repeated perpetration of aggression over time by a more powerful person against a less powerful person." In the study, researchers suggest that screening for "bullying experiences" should become more commonplace:
"Our findings underscore the importance of clinicians routinely screening youth for bullying experiences, remaining vigilant about indicators of possible bullying (e.g., unexplained trauma and school avoidance), and creating a safe environment in which youth feel comfortable discussing their sexuality. Further research could determine the effectiveness of incorporating the experiences of sexual minorities into general school-based anti-bullying programs."
So how can parents help? In an interview Schuster offers this:
There are several things parents should be doing: creating an environment in the household where their kids feel comfortable being open with them, and an environment where the kids feel unconditional love. One of the places kids learn to bully is from watching adults around them; kids learn from their parents. So if a neighbor's name comes up and he's known to be gay and dad does the limp wrist thing, or mocks the neighbor, and the kid observes that, the kid learns it's OK to mock based on who they are. It also sends a message that if there's a gay child in the house who is not out, the message is that the kind of person dad is scorning or mocking is not just the neighbor but also the child, and that's a terrible experience for a child, to feel that their own parent would reject them.

If a parent notices their child coming home with cuts or bruises with no explanation, or no explanation that seems authentic, if the child doesn't want to go to school or ride the bus, if a child is depressed, then these are symptoms that the parent needs to attend to regardless. But one possible explantion is the child is being bullied and the parent needs to engage, talk to the child and explore what's going on. The parent shouldn't ignore it. If a parent finds out their child is being bullied, they need to learn about it and strategize about how to address it, and often that involves talking to the school.

Bullying can have serious short and long term consequences and it's important for parents and others — coaches, teachers, ministers, physicians — to recognize that. And kids should know that if they are being bullied they should tell an adult. They shouldn't be given a message that if you're bullied you must be weak or at fault. Kids should be able to go to adults without feeling shame.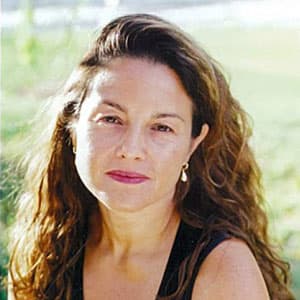 Rachel Zimmerman Health Reporter
Rachel Zimmerman previously reported on health and the intersection of health and business for Bostonomix.