An Uptick In Non-Jews Choosing Jewish Circumcision? Maybe
This article is more than 5 years old.
Reporter Jessica Alpert may have stumbled on a trend: non-Jews choosing to have their infant sons circumcised by traditional mohels, Jews trained to perform the ritual procedure, rather than doctors.
Alpert, a frequent CommonHealth contributor, writes in the current issue of Atlantic:
Finch isn't the only non-Jew who has felt a connection to the religious elements of the procedure. Nationwide, circumcisions have decreased over the last few decades—from 64.5 percent of newborn boys in 1979 to 58.3 percent in 2010, according to Centers for Disease Control data—but among those opting to circumcise their sons, some non-Jews are forgoing the hospital or doctor's office and requesting Jewish mohels for reasons both practical and religious. (Reliable statistics on religious circumcisions are hard to come by, but several mohels I talked to said they've noticed an uptick in their popularity in recent years.)
Whether or not the practice is taking off, Alpert suggests that this co-mingling of religious and non-religious realms may have "tricky implications for mohels performing non-Jewish circumcisions," and raise thorny legal questions:
The right to perform brit milah is protected under the First Amendment, but when it's no longer a religious ritual, mohels may run up against laws that forbid the practice of medicine without a license, explains Marci Hamilton, a church-state scholar and professor at the Cardozo School of Law at Yeshiva University. There is no legal gray area for mohels who are also health professionals—these mohels can perform the procedure on non-Jews as part of their medical practice, even if the primary purpose is religious rather than medical. But others, Hamilton says, may be subject to prosecution when they perform the procedure outside of its religious context.

When it's a non-Jewish family using a mohel, "The mohel is not acting as a religious participant, and therefore his acts are not protected as free exercise," she explains.

"This is really a medical business transaction, not a religious transaction."
Last year, a study published in the Mayo Clinic Proceedings concluded that the health benefits of newborn male circumcision outweighed the risks. However, that data did little to sway critics of the practice who have called it "a disservice to American parents and children" (and worse) in remarks posted on the American Academy of Pediatrics website after the group published a policy statement supporting insurance coverage for the procedure and also underscoring the health benefits.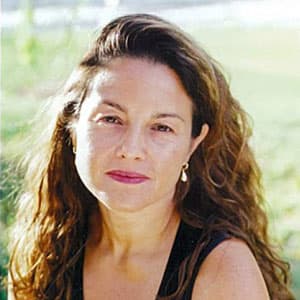 Rachel Zimmerman Health Reporter
Rachel Zimmerman previously reported on health and the intersection of health and business for Bostonomix.