Note From A Civilized City: Boston Parks To Offer Dispensers Of Free Sunscreen
This article is more than 5 years old.
In winter, season of germs, we can turn for a squirt of protection to the multitudes of handy sanitizer dispensers that have cropped up everywhere over the last few years, from gyms to workplaces to public buildings.
And in summer, when the blue skies raise the risk of skin cancer, we here in the civilized city of Boston will now be able to turn to 30 dispensers of free sunscreen that are being installed in the central Boston Common and four other popular parks. They're expected to be up by July 1.
"Skin cancer and melanoma are among the most prevalent cancers and they're also among the most preventable," says Matt O'Malley, the Boston city councilor who proposed the sunscreen initiative in April.
"So what we are doing in Boston is, we're offering a service, we're promoting public health and we're reminding folks of the importance of sunscreen — at no cost to the taxpayer. It's an incredibly wonderful initiative and I look forward to seeing it spreading across the country much like the way my freckles spread every summer."
The idea for dispensers sprang, he says, from a medical student who argued that installing them was a growing practice, including at Hershey Park in Pennsylvania. But no major city has adopted it as a citywide initiative, O'Malley says — until now.
If the pilot project with 30 initial sunscreen dispensers works out well, he says, the plan is to extend the dispensers to all the city's playgrounds and parks — more than 200 of them.
The dispensers cost between $100 and $200, O'Malley says, so the ultimate price tag could be close to $50,000 — but not to the taxpayers. The dispensers are a public-private partnership including the Melanoma Foundation of New England and Make Big Change, both organizations that fight skin cancer. The foundation is covering the cost of the dispensers, according to a press release, and Making Big Change provides the dispenser units; it has also been placing them in New Hampshire beaches and parks.
So how might Bostonians respond to the new dispensers?
Well, if a recent Miami Beach program is any indication — and it may well not be, of course -- the online response to a Miami Herald account -- Miami Beach unveils free sunscreen dispensers on sand --  was largely positive. "Very cool!" one commenter wrote. "Great to see sun protection efforts taken so seriously." Though there was also, inevitably, this:
This is a great idea. Kudos to all involved for embracing such forward thinking ideas, something that is rarely seen in this crazy burg. Unfortunately, since we live in "The Litigious Age" where lawsuits spring up faster than dandelions on a new mowed lawn for just about anything, I suspect someone will blame the city and MB Brands for their future skin cancer because the product just didn't do the job it was supposed to do. And then you got those idiots who don't use any kind of sunburn protection who could drop a lawsuit against the city for not ENFORCING them to use it while on its beaches (unless the city erects signs warning beach-goers to lather up and that the city and MB Brands can't be held responsible for any future skin cancer).* Ai-yi-yi.
For me, the most pressing question that arises from the sunscreen program is: If Boston is now civilized enough to supply sun protection, does this mean that we might even acknowledge human bodily needs to the point that our parks could possibly supply bathrooms to the 100 percent of the public who periodically require them?
I put that query to O'Malley, and he replied that as chair of the City Council's Committee on Environment and Parks, as a lifelong Bostonian and user of the city's great park system, he makes it his mission "to make our parks as robust and family-friendly and offer as many amenities as we can."
So...I think that means maybe someday? For now, Bostonians can watch out for the sunscreen dispensers here:
- The Boston Common
- Christopher Columbus Park (North End)
- East Boston Memorial Park (East Boston)
- Jamaica Pond (Jamaica Plain)
- Millennium Park (West Roxbury)
And if you live elsewhere but like the idea, you might note that more than 10,000 Americans die each year from melanoma, and last year the U.S. surgeon general put out a "Call to Action" to prevent skin cancer.
Readers, thoughts?
Postscript: In response to the questions about the sunscreen's ingredients, the active ingredients are Titanium Dioxide and Zinc Oxide. Other ingredients: Aloe Barbadensis Leaf (Aloe Vera Gel) Juice, Aqua (Deionized Water), Ascorbic Acid (Vitamin-C), Avena Sativa (Oat) Betaglucan, Butyrospermum Parkii (Shea) Butter, Camellia Sinensis Leaf (Green Tea) Extract, Cetearyl Olivate, Cocos Nucifera (Coconut) Oil, Glycerin, Helianthus Annuus (Sunflower) Seed Oil, Lavandula Angustifolia (Lavender) Oil, Mangifera Indica (Mango) Seed Butter, Olea Europaea (Olive) Oil, Prunus Amygdalus Dulcis (Sweet Almond) Oil, Simmondsia Chinensis (Jojoba) Seed Oil, Sorbitan Olivate, Theobroma Cacao (Cocoa Butter), Tocopherol (Vitamin-E), Xanthan Gum.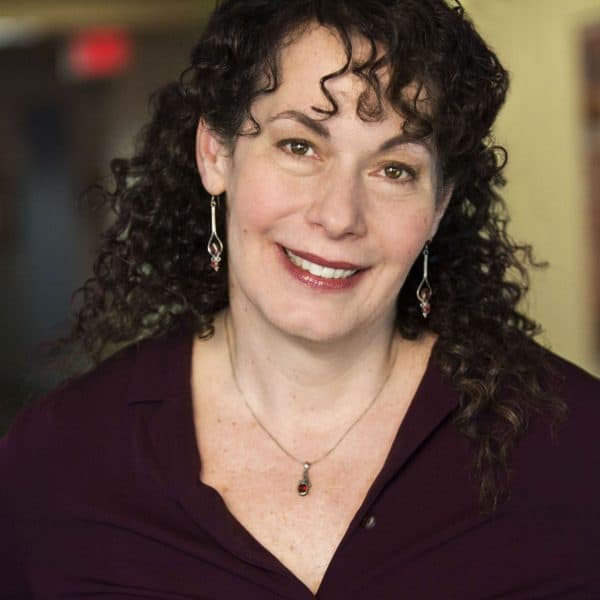 Carey Goldberg Editor, CommonHealth
Carey Goldberg is the editor of WBUR's CommonHealth section.