Mass. AG Shifts Health Care Costs Conversation To Behavioral Health
This article is more than 5 years old.
If you have ever tried to get more than a doctor's appointment for deep depression, alcoholism or a drug addiction, you already know that figuring out where to get care and who will help cover the cost is messy.
Now, that struggle is spelled out in the first health care cost trends report from Attorney General Maura Healey. It takes stock of behavioral health benefits and the low health insurance pay rate for these services in Massachusetts. Healey is shifting the focus of her office's health care cost report after several, under former Attorney General Martha Coakley, that highlighted the wide gaps between payments made to high- and low-cost hospitals.
Healey says she's changing gears because "it's really important to look at the whole health of the patient."
"We need to get to a place where we treat people who've got mental health, substance abuse issues in the same way we treat patients with diabetes or with cancer or with broken bones," Healey says.
Seventy-nine percent of Massachusetts residents enrolled in MassHealth or ConnectorCare have coverage that separates general medical care from mental health and substance abuse. For members of commercial health plans. that number is much lower but still significant: 31 percent.  Healey's report does not say that the separation is necessarily bad, but that the state needs a better system of sharing patient information between medical and behavioral health providers, and more coordination of care.
That call, for better coordination of care, is not new. The problem is supposed to be getting better with the shift to global payments. If you have diabetes and you aren't taking care of yourself because you are depressed, under global payments both your counselor and your primary care doctor will lose money if they don't help relieve your depression.
But some global payments separate physical and behavioral health, eliminating the incentive for doctors from those separate worlds to work together. The AG's report says the state needs "meaningful financial incentives" that will encourage insurers, hospitals, physicians and nurses to "integrate the delivery of medical and behavioral services."
But Health and Human Services Secretary Marylou Sudders says the state needs to prioritize fixing the payment gaps between high- and low-cost hospitals.
"We have to continue to ensure that we have equity of behavioral health with physical health care before we get to global payments," Sudders says.
But thousands of doctors and nurses have already moved into this payment system. Can the state make adjustments now?
"We have pockets of global payments," Sudders says, "but we're still very much paying behavioral health on fee-for-service structures, so we still have a ways to go."
The AG's report reinforces the need to address another long-standing problem: many doctors and hospitals lose money on behavioral health care. The report says hospitals that admit patients for mental health or substance abuse treatment lost 28 cents for every dollar spent on those services between 2010 and 2013. The loss for outpatient care was 45 cents on the dollar.
Staff in the AG's office said they tried to get more information about who is paid what for behavioral health care in the state, but that it was difficult because providers have different names for the same services and payers don't use standard methods.
In the meantime, the report says patients are suffering. Healey highlights the opioid epidemic and points out that "behavioral health is the top primary diagnostic category for most age groups 44 and under" at Massachusetts acute care hospitals. Not treating addiction or depression is expensive. The report finds patients who have asthma and anxiety, or some other combination of a medical and behavioral health problem, spend between two and two-and-a-half times more on health care than do patients with just a medical condition.
The Massachusetts Association of Health Plans says it shares the AG's concerns about making sure patients can get mental health services. MAHP points out that its plans receive good ratings and follow national guidelines for care.
"We look forward to working with the Attorney General on measures to improve care coordination of behavioral health services, while also being mindful of our collective goal of containing costs as established under the state's 2012 Payment Reform Law," Lora Pellegrini, MAHP president and CEO, said in a statement.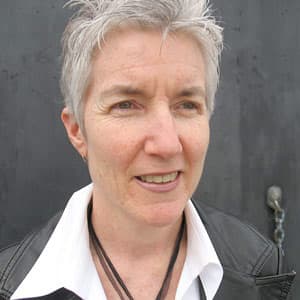 Martha Bebinger Reporter
Martha Bebinger covers health care and other general assignments for WBUR.