Mass. Has Paid Sick Leave, Now We Need To Change Culture Of Working While Ill
This article is more than 5 years old.
As of this month, we here in Massachusetts can proudly say that we enjoy the right to paid sick time. (Those of us who work for companies with 11 or more employees, anyway; workers for smaller companies can only get unpaid time.)
The law took effect July 1, and state Attorney General Maura Healey says that while it's not the first such law in the country, "it is the most expansive."
Yay, right? But here's the next challenge: It's not enough to have the law on the books; workers have to actually use it. And a new study of health care workers suggests that when it comes to calling in sick, we may often be our own worst enemies. (OK, yes, our bosses may also be our worst enemies.) It's a sobering look: If even doctors and nurses don't stay home when they should because of their workplace culture, what hope do the rest of us have?
The study in JAMA Pediatrics found that among more than 500 doctors and other staffers surveyed at a large children's hospital in Philadelphia, 83 percent reported working while sick over the past year. Like, really sick: 30 percent had diarrhea, 16 percent had fever and more than half had "acute onset of significant respiratory symptoms," which sounds to me like the kind of cough that can spread germs.
Why, oh why, would the staffers who understand best the risks of infection still come to work while possibly infectious? Solving that conundrum was the aim of the paper, titled "Reasons Why Physicians and Advanced Practice Clinicians Work While Sick."
"Working while sick was regarded as a badge of courage, and ill physicians who stayed home were regarded as slackers."
Among the reasons that respondents deemed important:
• 98.7 percent cited not wanting to let colleagues down
• 94.9 percent cited staffing concerns
• 92.5 percent cited not wanting to let patients down
• 64 percent cited fear of ostracism by colleagues
• 63.8 percent cited continuity of care
Other concerns that emerged from free-text responses: "extreme difficulty finding coverage (64.9 percent), a strong cultural norm to come to work unless remarkably ill (61.1 percent) and ambiguity about what constitutes 'too sick to work' (57 percent)."
Striking, no? My first reaction was a strong desire to print up T-shirts that say, "Real Heroes Don't Work Sick." My second reaction was to call Dr. Mark Schuster, Chief of General Pediatrics at Boston Children's Hospital and Professor of Pediatrics at Harvard Medical School, who co-wrote a powerful New England Journal of Medicine editorial last year about the importance of family leave policies. His initial thoughts:
"What we're seeing here is that health-care workers are coming in to work sick, and there are probably a number of reasons for that: partly the culture they work in, that they don't want to let down their colleagues, that they don't want to let down their patients, who often have booked appointments way in advance. So there's just a culture of toughing it out and suffering through it, and when the clinicians take that approach, as well-intentioned as it might be, it can set the tone for the entire team working in a clinical setting.
There may need to be some efforts to shift that culture, to make it acceptable to stay home if you're sick, and particularly to reinforce that if you have a communicable disease, that you're putting your colleagues and your patients at risk by coming in to work.
So our professions may need to give more guidance on how to manage illness among health-care professionals. And one approach is to create a sick relief system with adequate coverage, which is more feasible in larger health-care settings than in a solo practice. But I think that we need to start paying attention to this situation and try to address it."
An editorial in the same journal — "When The Health Care Worker Is Sick" — explores some of the challenges involved in trying to shift medical culture away from working while sick. And what a culture it is.
The editorial authors note: "In past years, many ill physicians worked even to the point of receiving intravenous fluids while on the job; working while sick was regarded as a badge of courage, and ill physicians who stayed home were regarded as slackers. At present, when a business model of health care is the norm, many respondents considered the hospital's emphasis on revenue-based productivity metrics and the lack of any robust system to deal with the absence of essential personnel as key factors in promoting presenteeism."
Like Dr. Schuster, the authors advocate better sick-relief systems and say that "policies need to be clear regarding when health care workers should stay away from work, how patient coverage will be ensured, and the availability of access to paid sick leave. In some systems, health care workers have to take paid time off before sick leave begins, an obvious disincentive to staying home when ill."
The editorial also proposes systems that identify key symptoms that signal that workers need to stay home: "conjunctivitis, vomiting, bloody diarrhea or more than two episodes of watery diarrhea, jaundice, fever of over 38.5 C." Respiratory viruses are trickier, it notes, because patients are most contagious before symptoms break out. Flu is tough, too, because patients shed virus for a long time.
Bottom line, the editorial writers say: Medical culture needs to decrease the stigma around staffer illness.
So maybe we could create here a sort of Wall of Pride, the opposite of a Wall of Shame, where health care workers could write in and describe how they stayed home while sick even though part of them felt compelled to come to work? Readers, please share in the comments below.
(And by the way, it's not just health care workers; anyone who stays home when probably contagious is doing their colleagues a great favor. Thank you.)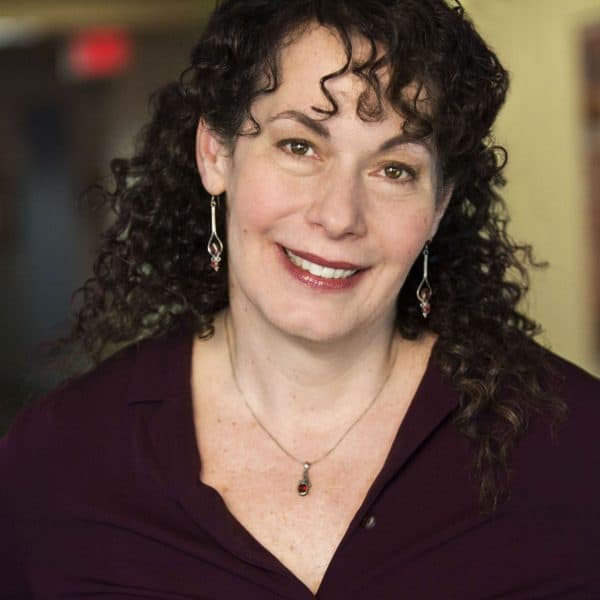 Carey Goldberg Editor, CommonHealth
Carey Goldberg is the editor of WBUR's CommonHealth section.