New Electronic Cigarette Regulations Set To Go Into Effect In Mass.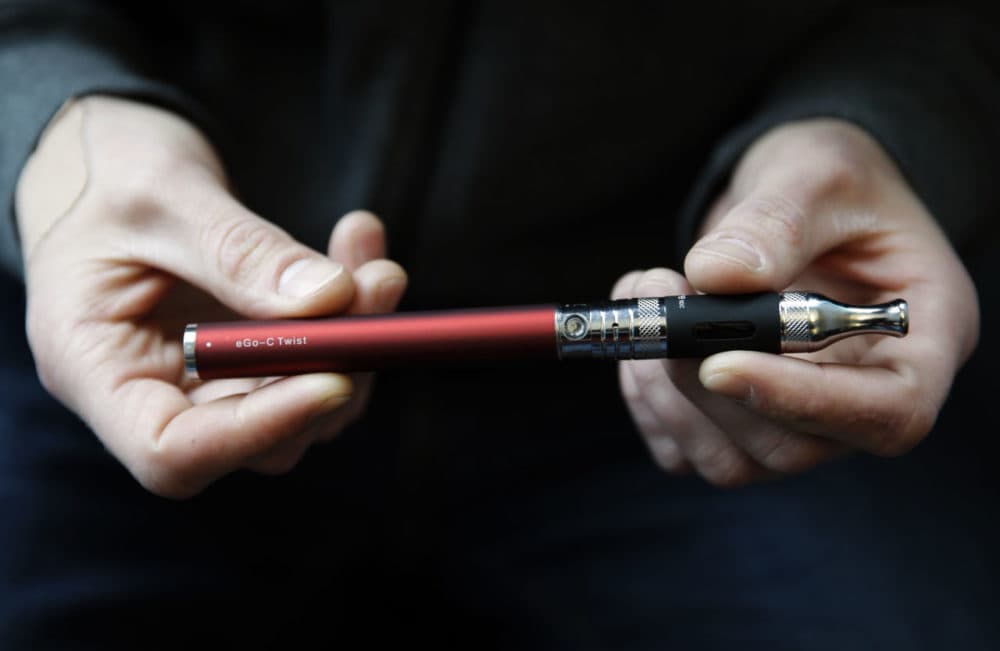 This article is more than 5 years old.
Those under the age of 18 will no longer be allowed to purchase electronic cigarettes in Massachusetts under new regulations filed by Attorney General Maura Healey.
The regulations also ban promotional giveaways or other free distribution of e-cigarette products and require that any nicotine liquid or gel be sold in child-resistant packaging. Retailers must also move any e-cigarette products to locations only accessible to employees and all sales must be made through face-to-face exchanges — much like regular cigarettes.
"We want to do everything we can to prevent and to keep young people from starting to smoke cigarettes," Healey told WBUR. "And it only makes sense that in the same way we ban the sale of cigarettes to minors, we should ban the sale of e-cigarettes to minors."
Most of the regulations, filed Friday, go into effect on Sept. 25, with the exception of the packaging requirement, which is effective March 15, 2016.
Healey says that while the dangers of regular cigarettes are well documented, far less research has been conducted on the health effects of e-cigarette vapors.
"We don't know what's in some of these vapors or some of the liquid gels that are sold with these e-cigarettes," she said. "And what today is about is taking, I think, a common sense step forward in protecting the health of young people in our state."
Healey says her office will provide information to businesses to help them comply with the new rules.
This article was originally published on September 14, 2015.