Vaginal Mesh Study: Complications More Likely With Lower-Volume Surgeons
This article is more than 5 years old.
How do you minimize risk when undergoing surgery, an inherently risky endeavor?
If you happen to be one of the thousands of women facing surgery to treat stress urinary incontinence (SUI) -- that uncontrollable leakiness due to weakened pelvic muscles, and yet another injustice of middle-age — there's one pretty clear path to lower risk: Find a surgeon who performs many, many of these operations.
In a new analysis, Canadian researchers reviewed 10 years of data from nearly 60,000 patients who had vaginal mesh surgically implanted to treat stress urinary incontinence. The study concludes: "Ten years after SUI mesh surgery, 1 of every 30 women may require a second procedure for mesh removal or revision. Patients of lower-volume surgeons have a 37% increased likelihood of having a complication."
The findings, published in the journal JAMA Surgery, "support the regulatory statements that suggest that patients should be counseled regarding serious complications that can occur with mesh-based procedures for SUI and that surgeons should achieve expertise in their chosen procedure," the researchers write.
In case you've missed it, vaginal mesh implants have been in the news lately — and the news isn't good. In May, a Delaware jury awarded $100 million to a woman who sued Boston Scientific, one of the manufacturers of vaginal mesh devices, for negligence, breach of warranty and fraud. Many more cases are pending and regulators continue to scrutinize the devices.
Patients and advocacy groups have also raised major concerns about the safety of vaginal mesh, the study authors note, citing complications ranging from chronic pain (and specifically, pain during sex) and fistula to erosion of the mesh into the vagina, which can require multiple followup surgeries and, needless to say, emotional and physical distress. More than 50,000 women have joined class action lawsuits related to vaginal mesh complications after SUI and prolapse procedures, the study says.
In an editorial accompanying the new analysis, Quoc-Dien Trinh, MD, a urologic surgeon at Boston's Brigham and Women's Hospital and assistant professor of surgery at Harvard Medical School, writes: "Although the lay press has focused on the judicial aspect and the potential financial fallout for manufacturers, little attention has been paid to understanding the factors associated with adverse events after vaginal mesh-based procedures. "
In an interview, Trinh, who also studies health outcomes and patient safety, said the relationship between surgical volume and outcome is well established; that is, the more you do. the better you are. But while patients tend to shop around for high-volume surgeons when considering very complex procedures, like for cancer or heart surgery, that scrutiny doesn't always carry over for simpler surgeries. "It's something that people often don't think about," Trinh said, "but the same relationship [high volume equals better outcomes] applies to the less complex, same day procedures. Though the complications from vaginal mesh surgery may not be life threatening, erosions and fistulas, these things can make your recovery and quality of life miserable."
Of course, Trinh said, it's sometimes unrealistic for people to demand the very best, most experienced surgeon for every procedure.
"There's a balance between quality and convenience; not everyone needs to be operated on by someone who has done thousands of the procedures. But it's still important to investigate the quality of the surgery they offer," he said. "Surgical volume is an easily accessible quality metric. There are metrics that are harder to find, but the one you can ask up front is: How many have you done? You can't necessarily measure surgical talent, but volume, at least, is somewhat reliable, and you can obtain the information."
Authors of the recent vaginal mesh study note that the overall risk of complications is still relatively low. Nevertheless, there remains much controversy around the mesh implants. And some have suggested the whole endeavor is unwise.
Back in 2011, Bay Area pelvic surgeon Michael Thomas Margolis told an FDA advisory panel that the very idea of transvaginal surgery using synthetic mesh "defies core surgical doctrines" because the vagina is defined as "clean-contaminated" due to its normal flora, including Staph and E.coli bacteria, which "can not be surgically cleansed from the operative field."
Dr. Margolis, who says he's done scores of "salvage" operations on women with mesh complications, wrote: "The implantation of contaminated synthetic mesh through the vagina defies basic surgical tenets because by definition it is not performed in a sterile manner. In fact so-called 'mesh erosion,' the most common mesh complication, is in reality mesh infection with chronic wound breakdown."
Dr. Trinh, the Brigham surgeon, says part of the problem involves patient expectations. He compares vaginal mesh surgery to robotic surgery, which, he says, has "probably been excessively marketed and so some patients have unrealistic expectations."
"People have suffered serious, major complication after robotic surgery," Trinh said. "But there are also benefits to the surgery. Doctors have to do a better job of explaining there's a person behind this technology, but the literature shows there are also benefits to these technologies."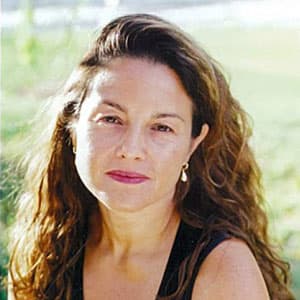 Rachel Zimmerman Health Reporter
Rachel Zimmerman previously reported on health and the intersection of health and business for Bostonomix.