AG Says State Must Do More To Control Health Care Costs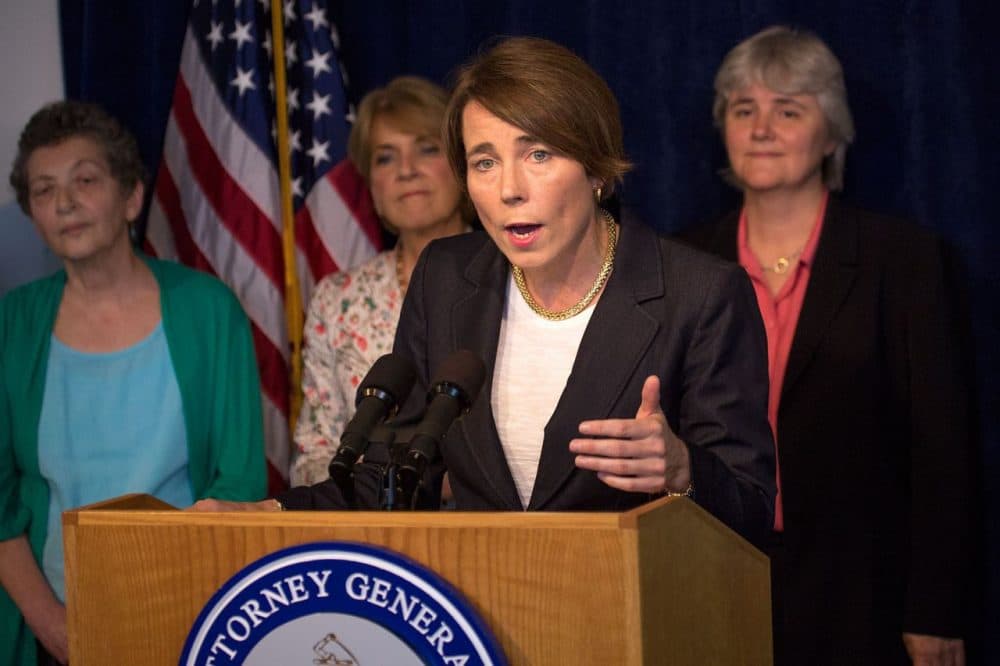 This article is more than 5 years old.
It looks like Massachusetts will miss a self-imposed health care spending target again this year. This warning from Attorney General Maura Healey comes just a few weeks after a state agency announced that Massachusetts failed to keep spending below 3.6 percent last year, as recommended in a 2012 law.
The forecast for this year is in a report produced by Healey's office. It finds little change in problems that have been building for years: some hospitals are paid a lot more than others, patients frequent the expensive hospitals and efforts to shift the way we pay for health care aren't closing the price gaps.
"These trends, coupled with new growth in pharmacy costs and utilization of health care services, point to a likely failure to hold health care spending increases below the 3.6 percent benchmark the Commonwealth set for 2015," according to the latest Examination of Health Care Cost Trends and Cost Drivers from the office of the Attorney General. It's the fifth such report and the first from Healey.
For many in the health care industry, the factors driving up health care costs sound familiar. The gap between high and low cost hospitals is not new, nor is the finding that expensive hospitals care for a large share of patients.
"Those are the challenges that, I think, the legislature and others have nibbled around the edges," said Lora Pellegrini, president of Massachusetts Association of Health Plans president. "It may be time now for some more serious action."
MAHP is pressing for legislation that would let insurers contract with individual hospitals and would require drug makers to explain how they set prices.
At Partners HealthCare, which runs some of the most expensive hospitals in the state, spokesman Rich Copp said in a statement, "when evaluating health care prices or costs you must also carefully consider the quality of care and the types of services being delivered to patients, which this report did not do."
The AG's report says quality does not vary overall from one hospital to the next, but does not review quality information in detail.
Copp said Partners and other Boston-area providers have succeeded in reducing Medicare spending through a federal pilot project by more than $140 million in just 3 years.
"We want to work with the AG and other stakeholders to ensure that we consider all of these factors as we craft solutions for the future," Copp said.
The state's largest health care consumer group, Health Care for All (HCFA), said those solutions must include more information about price and quality and it must be easily accessible and understandable.
HCFA issued a report this summer on health care cost tools produced by the state's insurers. Most earned modest or poor grades. Margo Michaels, the group's director of consumer engagement said it's no surprise that consumers don't always shop for the best value in health care.
"The answer is not to just put stuff up on the web and hope for the best," Michaels said. HCFA is pushing for a one stop shopping site in a format that is user friendly.
"We need to push for more transparency, more information to people who have health insurance, employers who have health insurance plans," attorney general Healey told WBUR. "They need to get information in a clear way about the cost of services."
And those costs are on the rise.
AG Healey says the state won't meet it's cost goal because increases in the amount of care patients are seeking and rising pharmacy costs will eat up the allowed 3.6 percent. To stay below that figure, the AG says, payments to doctors and hospitals could not rise more than a .8 percent. Many providers have contracts in place that include higher rates. And there's not much time left to fix 2015.
This year aside, AG has a number of suggested changes for 2016 and beyond. Here's a sample:
1. Require clear cost and quality information from hospitals, doctors and insurers. The AG says consumers report difficulty finding price information and understanding health care bills.

2. Make tiered networks more uniform and boost the patients' cost for using a high-end hospital. The AG says tiers based on ACOs, or large networks, would be easier for patients to understand and use than tiers based on individual physician ratings.

3. Check to see if individual providers are under the state spending benchmark.

4. Consider regulating prices. The AG does not say how. The rules might say rates have to stay within a range.
We'll update this post with comments and reactions after the report is public on Friday.
Corrections: An earlier version of this post incorrectly stated that the AG said payments to doctors and hospitals could not rise more than .08 percent to meet the state's health care spending target. Healey's office said the payments could not rise more than .8 percent. An earlier version of this story also attributed $140 million in Medicare savings to Partners HealthCare. In fact, $140 is the total savings for Boston-area providers in the Medicare Pioneer ACO program, of which Partners is one of the participants.
This article was originally published on September 18, 2015.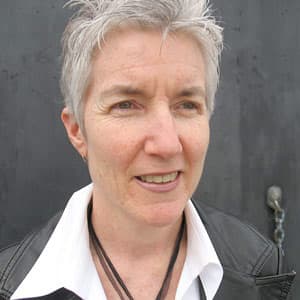 Martha Bebinger Reporter
Martha Bebinger covers health care and other general assignments for WBUR.