AG Lynch, Speaking In Massachusetts, Sees Doctors As Partners In Addiction Fight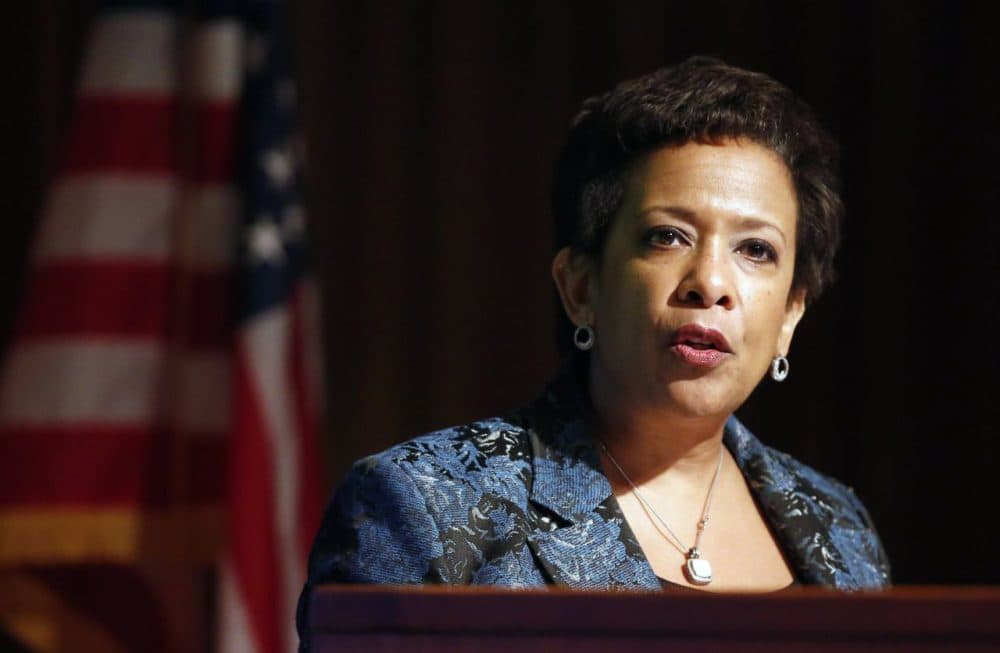 This article is more than 3 years old.
U.S. Attorney General Loretta Lynch told a gathering of Massachusetts physicians and pharmacists that they are critical partners with law enforcement in the fight against prescription painkiller and heroin abuse.
Lynch, speaking Friday at the Massachusetts Medical Society headquarters in Waltham, said by harnessing "the expertise, the passion and the conviction" of health care professionals, "I have no doubt that we can preserve opportunity, strengthen families and save lives."
Lynch credited the Massachusetts medical community "for leading a truly comprehensive campaign to reduce prescription drug abuse in" the state.
She also highlighted the Justice Department's efforts in battling drug abuse.
Lynch said the department has cracked down on the illegal supply chain, thwarted doctor-shopping and disrupted so-called "pill mills."
U.S. Attorney Carmen Ortiz and Massachusetts Attorney General Maura Healey also attended.