Medical Marijuana Sales Climb As More Dispensaries Open
This article is more than 3 years old.
It looks like supporters of medical marijuana were right. There appears to be a lot of pent-up demand from patients who want weed.
Patients purchased 1,676 ounces in September, as the state's second dispensary opened in Brockton. That's a big jump from the 1,488 ounces sold in the two months prior, when only one dispensary, in Salem, was cleared to sell medical marijuana in the state.
The sales data was released for the first time Thursday, on a dashboard created by the state Department of Public Health.
DPH says it appears as if very few patients are buying up their allowed limit.
"Right now it does appear as people are buying a small amount of marijuana per transaction," said Scott Zoback, a DPH spokesman. "That is something we continue to watch."
The allowed limit is up to 10 ounces in a 60-day period, although that has been reduced to 4.23 ounces as the state reviews safety testing criteria.
Some patients report that dispensaries are restricting the amount of each sale in order to stretch a supply that is not meeting demand.
In Good Health, the Brockton store, was so busy it closed for several days toward the end of September. A spokesman said demand exceeded supply and the dispensary ran low because there were delays at one of the labs that tests medical marijuana before it is cleared for sale.
The state's third dispensary, in Northampton, opened on Sept. 28, likely contributing a bit to the spike in sales last month.
A fourth dispensary, in Ayer, is expected to open soon. Eleven more have provisional certificates, and the state has begun processing 152 new applications.
The trade group for medical marijuana dispensaries in Massachusetts says it's too early to evaluate sales figures.
"The industry's expectations are constantly evolving as we chart new territory with this brand new sector," said Commonwealth Dispensary Association executive director Kevin Gilnack. "The expectations applicants had when they were applying for one of 35 licenses in 2013 have certainly shifted since the Baker Administration announced it would be licensing an unlimited number of dispensaries on a rolling basis."
The state dashboard also shows a steady rise in the number of patients registering to use marijuana to treat a medical condition, and a significant increase in the number of caregivers seeking permission to help a patient.
Nichole Snow, director of the Massachusetts Patient Advocacy Alliance, believes the number of patients registered is just a fraction of the interest. She says patients are asking doctors for a certificate and being told the doctor isn't comfortable signing the paper, or that the doctor has been told he or she can't by the hospital where they work.
Some patients are also unable to get to one of the three dispensaries opened so far, Snow says, and others are worried about trying a drug that is illegal by federal law.
"There is some fear from patients that they might get in trouble through work or any professional connections," Snow said. "So we think people are holding off until medical marijuana becomes readily available in their area [from a dispensary owner they trust.]"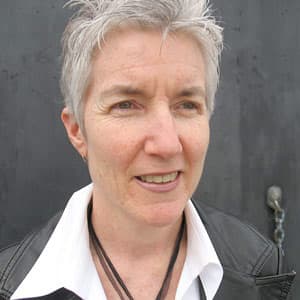 Martha Bebinger Reporter
Martha Bebinger covers health care and other general assignments for WBUR.