In NYC, More Severe Injuries After Painted Bike Lanes Installed, Study Finds
This article is more than 5 years old.
This may not surprise you if you're a regular cyclist: Those painted bicycle lanes that are proliferating as the number of bike commuters rises? They don't seem to make a dent in injuries and may even worsen their severity, according to a study presented in Boston this week at a national gathering of the American College of Emergency Physicians.
The study found that the severity of injuries among bicyclists hit by cars actually appeared to go up after New York City installed those painted bike lanes, at least among patients brought to Bellevue Hospital Centers' emergency department.
Dr. Stephen Wall of New York University and Bellevue offers an immediate caveat, though: Bike lanes lead to increased volumes and may also lead to faster speeds.
"I don't want people to look at this data and say, 'Oh, bike lanes are bad,' " Wall said. "They're not. They're definitely beneficial."
But, he said, design flaws in the bike lanes may increase risks, and behaviors by drivers, cyclists and pedestrians can still cause problems. The findings, Wall says, show how important it is to analyze the designs of bike lanes and make sure they do prevent injuries, especially as the numbers of bikers rise.
Ideally, Wall said, police, hospitals and emergency services would all share and integrate their data to create a map of where injuries occur. When cities make choices on how to protect cyclists, they must be analyzed as well, to be sure money is spent wisely.
In New York City, he said, it's becoming ever more clear that there are major problems — "hot spots" — at the exits of bridges and tunnels, and more barriers may be needed there. Boston may have a similar issue, he said; he'd like to examine the city's data.
I immediately thought of this story from last week: "Scientist Killed In Bike Crash, But Her Thyroid Stem Cell Work Lives On." The Beacon Street ghost bike in memory of Dr. Anita Kurmann is right at the bottom of the Massachusetts Avenue bridge and it's a known danger spot for bikers.
From the study's abstract:
After screening for eligibility, 839 patients qualified for inclusion. In the period prior to installation of bike lanes and protected paths, 21 bicyclist versus motor vehicle incidents occurred on First and Second Avenues; all were mildly severe. In the period after installation, 45 incidents occurred including 6 moderately injured, 1 severely injured, and 1 critically injured. Multivariable ordinal logistic regression modeling revealed that, holding all other variables constant, bike lane availability was associated with nearly 70% increased log odds of a bicyclist having a more severe injury (i.e. moving up one level in ISS categories) compared to having no lane or path available (AOR 1.70 95% CI 1.08- 2.67).
An important note: The study found no significant worsening of injuries when the bike lane was protected from car traffic by concrete barriers.
There's no simple, single solution to bicycle injuries, Dr. Wall said, but only good information can point the way forward.
"I'm not really sure what the right answer is," he said, "but I wish I had better data.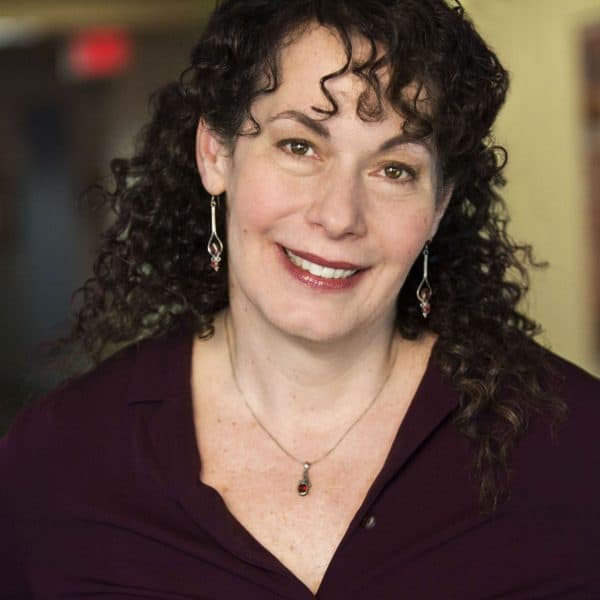 Carey Goldberg Editor, CommonHealth
Carey Goldberg is the editor of WBUR's CommonHealth section.