Father Who Suffered Unthinkable Loss Produces Documentary About Suicide
08:06
Play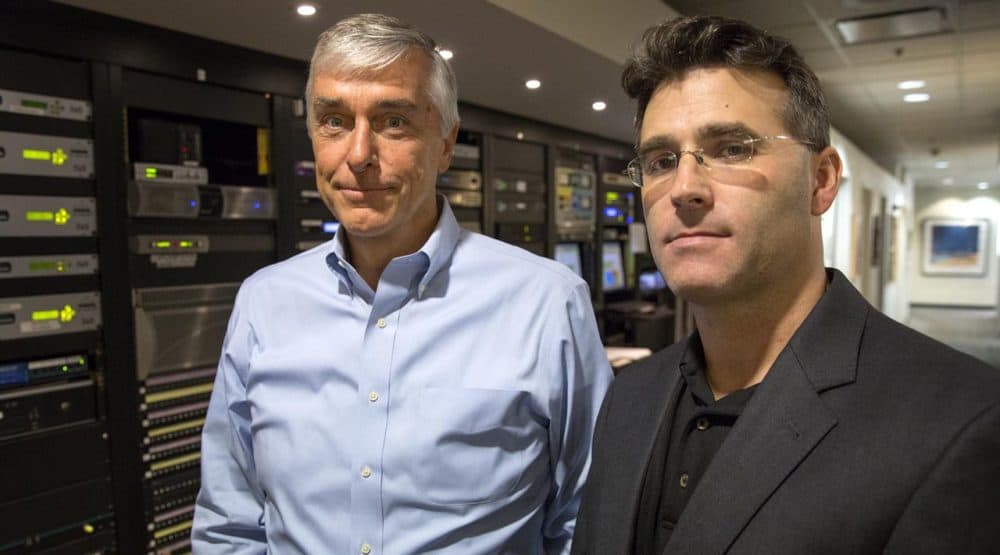 This article is more than 3 years old.
Nearly eight years ago, the news was filled with reports of a tragedy on Route 495 in Lowell. A woman carried two small children into the middle of the interstate. All three were killed.
The woman was 39-year-old Marci Thibault. The children were her niece and nephew. She was supposed to take them to her home in Bellingham for a sleepover. Investigators determined Thibault deliberately walked the children into the traffic.
"It was clearly a severe mental illness that made what happened happen, and it was not Marci in her own mind," said Ken Lambert, the father of the two children.
Kaleigh was 5 and Shane was 4 when they died that night. Marci, who led them into the road, was their mother Danielle's twin sister.
The tragedy left Ken and Danielle Lambert of Brentwood, New Hampshire, confronting the issues of mental illness and suicide. Even through his grief, Ken Lambert doesn't villianize his sister-in-law for the death of his children. He says she was much more than her mental illness.
"People are quick to blame, but people forget she was a mother, she was a daughter, she was a sister, she was a friend," he said. "You know, she had a family. She had a life. She ended up having, of course, a psychotic break. And we would have never thought that was even remotely possible."
Lambert and his wife wanted to do something productive in memory of their loved ones. They started an organization called Keep Sound Minds. Its goal is to raise awareness of mental illness and suicide.
And as part of the group's work, Lambert has produced a documentary film about an organization that many of us know from those signs near large bridges: Samaritans, Inc., the Boston-based group that has been around for 40 years. The documentary is called "Samaritans: You Are Not Alone." At the heart of the organization is still a hotline you can call or now text (1-877-870-4673).
---
Ken Lambert and Steve Mongeau, the executive director of Samaritans, Inc., joined WBUR's All Things Considered.
Interview Highlights
On the Samaritans crisis hotline 
Mongeau: We take in over 100,000 calls and texts per year, from people who are feeling lonely or in despair. And we like to intercept them long before they consider a desperate act. And volunteers support that effort. It's all about people helping people.
When I was taking calls, the thing that most surprised me was how incredibly rewarding it became, because you are concerned about what this person is going to do. But more often than not, you could just hear the tension drain in their voice during the conversation. You know, the number of times people just said, "God, thank you for being there. I needed this. Thank you for not judging me."
On what Samaritans talks to callers about
Mongeau: We allow people to just share whatever it is they're dealing with. We call it steering toward the pain. So we say, "Tell us what's going on. Tell us more about it." So we're not giving them advice.
In the video there's a sequence. One of the volunteers says if someone tells us they have a hard time getting out of bed in the morning, we say that's OK. People can feel that way. It's OK to feel that way.
On the role intervention could play in mental health illness 
Lambert: My sister-in-law did receive some treatment about four months prior to the tragedy. She did receive some treatment at McLean Hospital. After she left McLean, she was told, "Do this and do that," and she did neither. Never went to counseling, stopped the medications within a few days, and we were aware of that, but she appeared to be getting better.
She was able to mask her symptoms because she did not want to go back to McLean, and she did not want to go to counseling. And she didn't think she had an issue, and she didn't want everyone to think she had an issue.
So she, when she was talking to you, she would almost, like, act like everything was fine. But if you asked, let's say, five or six people in the family, at different times when Marci would be speaking to them one-on-one, something here would be a little off, something here would be a little off, something here. And each of those people think, "Eh, that's not a big concern," or whatever. But when you put it all together and you have a little knowledge in it, a little education, it is a concern.
People are optimistic, number one, that nothing is going to go wrong with their loved one, right? So that's part of it, and then part of it is the head-in-the-sand mentality, which most people have that attitude in regard to mental illness.
On the conversation on mental illness changing
Lambert: We have made some strides as a society. Things are more out in open. People are talking about it, talking about, "Well, I need help," or talking about solutions. I can see it, just because I'm in the middle of it. Since we started Keep Sound Minds, we do some public speaking to different groups, and places that five years ago, they would say, "I don't think so. I don't want to hear about it," now in a good way, it's progressing.
---
The Samaritans, Inc. crisis hotline is 1-877-870-HOPE (or 1-877-870-4673).
The documentary, "Samaritans: You Are Not Alone" will be shown this Tuesday, Nov. 3, at Suffolk University.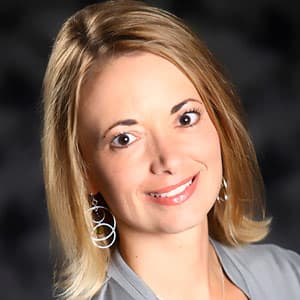 Lynn Jolicoeur Producer/Reporter
Lynn Jolicoeur is the field producer for WBUR's All Things Considered. She also reports for the station's various local news broadcasts.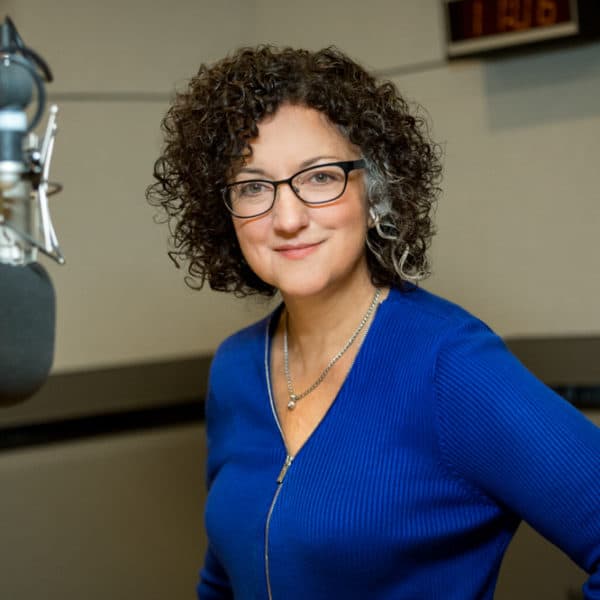 Lisa Mullins Host, All Things Considered
Lisa Mullins is the voice of WBUR's All Things Considered. She anchors the program, conducts interviews and reports from the field.