How Often Is Dylan Cited In Scientific Literature? Answer Is Blowin' In New Study
This article is more than 4 years old.
Who says scientific researchers aren't a whimsical bunch?
A clever study published in the Christmas edition of The BMJ seeks to determine how many times Bob Dylan's lyrics are cited in scientific and medical research papers. The short answer: a lot, particularly after 1990 when, the authors note, specific references to Dylan songs "increased exponentially" for a number of possible reasons.
What might have compelled these savvy, Stockholm-based Dylan aficionados to purse this endeavor? As the paper explains:
In September 2014 it emerged that a group of scientists at the Karolinska Institute in Sweden had been sneaking the lyrics of Bob Dylan into their papers as part of a long running bet. The story, originally published in the house magazine KI-Bladet, quickly went viral — spreading from the local Swedish press to international media such as the Guardian and Washington Post. It all started in 1997 with a review in Nature Medicine entitled "Nitric oxide and inflammation: the answer is blowing in the wind." A local phenomenon was thus revealed, but was this Dylan citing unique to the Karolinska Institute? We decided to investigate how Dylan's lyrics are cited in the biomedical literature.
The inquiry unfolded like this:
Carl Gornitzki, a research librarian at the University Library of the Karolinska Institute in Stockholm, and two colleagues searched all Dylan lyrics (plus truncated versions of popular songs, for instance, "Knockin' on pollen's door: live cell imaging of early polarization events in germinating Arabidopsis pollen") on Medline in May of this year.
"In all," the authors write, "213 of 727 references were classified as unequivocally citing Dylan. The earliest article we identified appeared in 1970 in the Journal of Practical Nursing [The Times They Are A Changin'], eight years after his debut album was released."
Indeed, the investigation revealed that the two most-cited Dylan songs are "The Times They Are A Changin'" (135 mentions, and particularly popular for editorials) and "Blowin' In the Wind" (36 cites) which the authors note was the title of one BMJ editorial on the risks of hang gliding.
One "ingenious" example was published in the journal Burns, the paper says: "The author begins by paraphrasing Dylan, 'Come editors and authors throughout the land,' and starts off every passage of the editorial with a quote from the same Dylan song, discussing the force of change and how it is inevitable (also in the field of publishing)."
I asked Gornitzki what prompted this particular study and he replied, by email:
It was just great fun, but also because the study is a literature review, which, as you may know, includes a literature search — and that's my expertise as a research librarian. I also like to write in general, but I'm not a researcher, so the Dylan-citing thing was a great topic for an article, and I knew the idea was quite original.
He says his favorite reference is "definitely, 'Blood on the tracks: a simple twist of fate?'" which is the title of a review on the generation of neurons from bone marrow cells.
(For the record, Gornitski is himself a Dylan fan, as is his research partner Bengt Fadeel, but, he says, the study's other co-author, Agne Larsson, is "more into hard rock.")
My personal favorite: "Like a rolling histone: Epigenetic regulation of neural stem cells and brain development by factors controlling histone acetylation and methylation," a review on epigenetics, also from the Karolinska scientists.
By way of explaining the Dylan-in-science phenomenon, particularly in recent decades, the authors offer several theories:
...maybe the explanation lies in the fact that some of the young and radical students of the 1960s who listened to Dylan ended up as medical doctors and scientists and, perhaps more importantly, as editors of journals in the 1990s and onwards. A more liberal attitude towards eccentric article titles in general could also partially explain our findings. Whatever the explanation, it is clear that Dylan's rich song catalogue has provided a source of inspiration for medical scientists."
As for my interest in the study, I've long been a Dylan devotee, fueled, in part, by our common last name (no relation, but my father is Robert Zimmerman) and because his version of "Let It be Me," on "Self- Portrait," always makes me cry.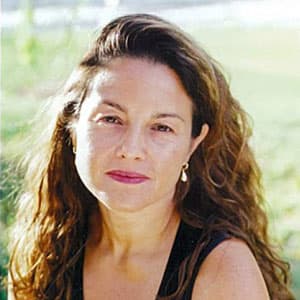 Rachel Zimmerman Health Reporter
Rachel Zimmerman previously reported on health and the intersection of health and business for Bostonomix.