Ted Stanley, Who Donated Hundreds Of Millions For Mental Illness Research, Dies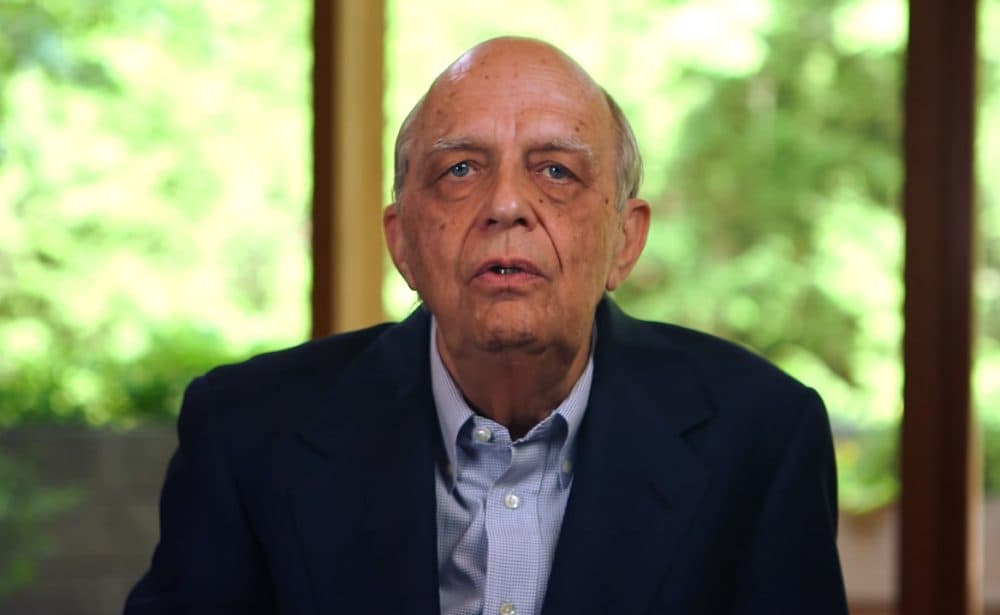 This article is more than 5 years old.
Ted Stanley, a billionaire businessman and philanthropist who donated more than $825 million to support research on mental illness, has died at his home in Connecticut. He was 85.
Stanley's 2014 donation of $650 million to the Broad Institute of MIT and Harvard was billed as "the largest ever donation toward psychiatric research."
At the time, WBUR's Curt Nickisch reported that Stanley's donation to find and treat the genetic underpinnings of mental illness had a personal side: Stanley's son, Jonathan, suffered from bipolar disorder.
Here's a bit of Nickisch's story:
NICKISCH: Jonathan was a college junior.
J. STANLEY: My dad came to visit and got to see his beloved son in a straitjacket.
NICKISCH: The Stanleys were lucky. Jonathan responded well to the drug lithium. He went on to graduate from college and then law school too. Meanwhile, his father had met other fathers whose sons did not respond to treatment - other families who had to keep living with uncontrolled mental illness. Ted Stanley says that gave him a focus for his philanthropy.
TED STANLEY: There was something out there that our son could take and it made the problem go away. And I'd like to see that happen for a lot of other people and that's why I'm doing what I'm doing.
NICKISCH: The $650 million donation represents the bulk of his fortune. The Broad Institute is a partnership of Massachusetts Institute of Technology, Harvard University and Harvard's five teaching hospitals. Its head, Eric Lander, wants to begin using Ted Stanley's money to catalog all the genetic variations that contribute to severe psychiatric disorders. He says the Broad has already collected the DNA from 100,000 psychiatric patients.
In 2014, the Broad Institute explained in a statement that Stanley's donation would help "galvanize scientific research on psychiatric disorders." Here's more from the Broad:
The biological causes of mental illnesses such as schizophrenia and bipolar disorder have mystified scientists for decades; in the last five years, however, understanding has accelerated dramatically, driven by advances in human genomics. Because researchers cannot study the biochemistry of the living human brain, the genes that predispose people to schizophrenia and bipolar disorder represent the best way to gain molecular insights into these disorders. The discovery of specific genes associated with these disorders provides significant clues to their biological basis and points to possible molecular targets for novel therapies...

Since 2004, Ted Stanley and his late wife, Vada Stanley, have been instrumental to the progress made thus far in identifying the genetic risk factors for schizophrenia and bipolar disorder and the initiation of therapeutic efforts based on those discoveries. Their gifts made possible the establishment of the Stanley Center at the Broad Institute in 2007 and helped support an international collaboration that today involves scientists in 25 countries. Stanley's new commitment is the culmination of a 25-year personal mission to discover the biology of psychiatric disorders and lay the groundwork for effective therapies.

"Human genomics has begun to reveal the causes of these disorders. We still have a long way to go, but for the first time we can point to specific genes and biological processes. It's now time to step on the gas pedal," Stanley said. "I am devoting my personal wealth to this goal. But it will take all of us – philanthropists, government funding agencies, scientists, patients, and families – working together to achieve it."
The Associated Press reports that "Stanley died peacefully in his bed ... at his home in New Canaan, son Jonathan Stanley said [Monday]. No cause of death was provided."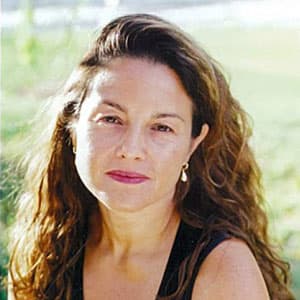 Rachel Zimmerman Health Reporter
Rachel Zimmerman previously reported on health and the intersection of health and business for Bostonomix.