Don't Miss: Surprise, Your Patient Satisfaction Survey Was Not Anonymous
This article is more than 5 years old.
Imagine that you submitted what you thought was an anonymous bit of needed input at work, only to hear from the very colleague you critiqued that it was useful feedback.
Now imagine that all this takes place when you're at your most vulnerable, sick and reeling and in need of extensive help — and at a hospital, where privacy is supposed to be paramount.
That's the cautionary tale of this beautifully written new Cognoscenti post: "Harming Patient Satisfaction In The Process Of Measuring It." It begins badly:
The first time the social worker asked if she could check in with me was this past summer during chemo. We chatted some, and after a while she got up to leave. Then she parted the privacy curtain, stepped out, poked her head back in and said, "Oh, I forgot to ask. What are you most afraid of?"

Patients are often criticized for what are called "door handle comments" — those comments brought up as the health care provider is walking out of the room and already has one hand on the door. They are often doozies — a patient who has had a very straight-forward appointment might state that they have been having chest pain. Or a myriad of other disclosures that, had they been revealed earlier on, would have directed the appointment very differently.

Health care professionals do it, too.
Then it gets even worse: Author Marjorie S. Rosenthal of the Yale School of Medicine describes filling out a patient satisfaction survey, and then hearing about it from the social worker herself.
The social worker comes over, pulls the curtain and sits down. We talk about my children, work and me. And then she tells me that she appreciates the constructive criticism I gave her in my patient satisfaction survey.

What?! She knows what I wrote and she is acknowledging that to me?

She tells me that she and her supervisor worked on her skills over the past few months and she feels good about her progress.

Really? Because as I sit there in the chemo-pod, under a blanket, IV tubes hanging from my chest, and about to get my chemo-infusion, I feel incredibly vulnerable.
Unbelievable. And makes you miss the old days, when suggestions were written on pieces of paper, and you could be sure they were truly anonymous. Don't miss the full piece here, and feel free to leave feedback — just don't expect it to be fully anonymous...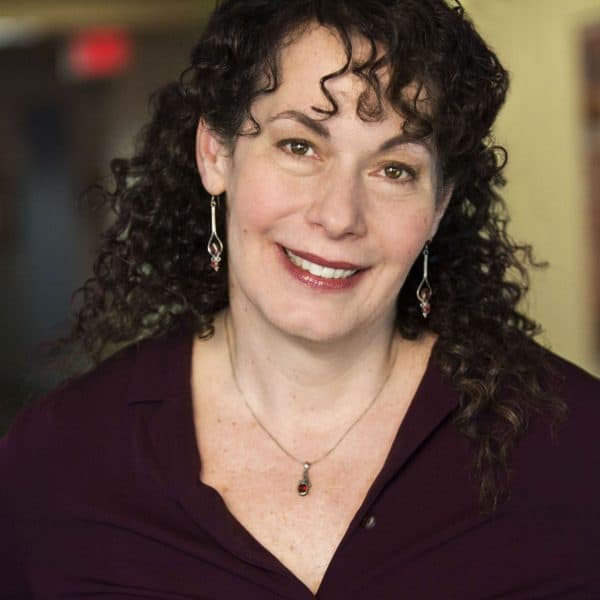 Carey Goldberg Editor, CommonHealth
Carey Goldberg is the editor of WBUR's CommonHealth section.