Midwives Handle 16 Percent Of Mass. Births, And There's A Wide Range Among Hospitals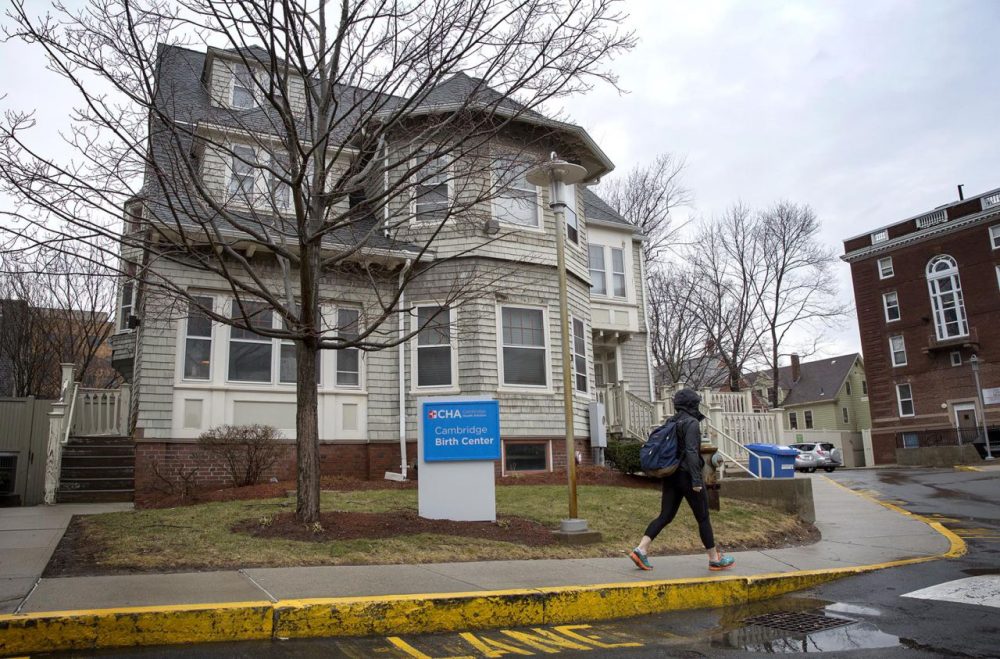 This article is more than 5 years old.
Lauren Frick is waiting for the "crampy feeling" in her lower back that signaled the beginning of labor with her first two children.
Her third child is due March 23. Frick plans to deliver at the Cambridge Birth Center, where 100 percent of babies arrive with the assistance of midwives. The 34-year-old biological engineer will have chosen a midwife instead of an MD as her primary provider for all three births. Doctors, Frick says, seem to focus on what can go wrong, not on childbirth as a normal, natural process.
"And while I'm grateful that doctors exist and I want access to them should I ever need one, I don't want my primary care provider to have that mindset," Frick said.
So she spent a lot of time online trying to figure out where she could deliver with a midwife.
For future use, here's a list of all hospitals with a labor and delivery department in Massachusetts, and the percentages of births for which a midwife was the primary attendant. The numbers are from 2014, the most recent year data is available from the state Department of Public Health.
You'll notice some big differences. Thirteen hospitals did not use midwives in 2014, or reported four or fewer such births ("N/A" on the table). There are two facilities where midwives assisted with all or virtually all of the deliveries: Cambridge Birth Center and North Shore Birth Center, in Beverly. The range at other hospitals stretches from 2.3 percent to 71.3 percent.
Katherine Rushfirth, president of the Massachusetts Affiliate of the American College of Nurse-Midwives, says she's surprised to see some hospitals well above 50 percent, but not surprised that some don't have births in which a midwife was in charge. "Midwifery can still feel like a marginalized field," said Rushfirth, who practices at Massachusetts General Hospital.
She mentioned several Scandinavian countries and the United Kingdom, where midwives perform the majority of births for low risk women. In Massachusetts, a midwife was the primary attendant for 16.4 percent of all births in 2014, according to state data. That's higher than the national average of 8.3 percent, according to data collected by the National Center for Health Statistics.
Eugene Declercq, a professor at the Boston University School of Public Health, has studied childbirth and midwifery issues for years.
"The proportion of births attended by midwives is one of the manifestations of the culture the hospital has," Declercq said. He says hospitals that have midwives tend to bring obstetricians in as backup or for high risk cases. Hospitals that don't tend to view all birth as potentially high risk and make obstetricians the primary provider.
You can hear the different approach to birth in the language many physicians use, says Dr. Neel Shah, an OB at Beth Israel Deaconess Medical Center. "As a physician, I often go to work thinking I'm going to 'deliver babies.' For most healthy moms, of course, I'm not delivering babies, the moms are. By contrast, the midwives I know often talk about 'assisting a birth,' " Shah said.
A 2015 review of 15 studies on the impact of midwives on childbirth found no difference in the number of Cesarean births, as compared with women who delivered with an OB, but fewer episiotomies and fewer preterm births. Women assisted by midwives were less likely to lose their baby in the first six months. There was no difference in infant mortality rates after six months.
In Massachusetts in 2014, there were some interesting connections between the use of midwives and childbirth quality measures.
For instance: Hospitals with the highest C-sections rates (pages 44-45) tended to have a relatively low number of births supervised by a midwife, or none at all. But among hospitals with the lowest C-section rates, some relied heavily on midwives, while others did not use them at all.
There's a variety of reasons why hospitals don't work with midwives. It may be the culture, but it could be cost as well. Midwives are paid less for deliveries, so they would bring in a lower reimbursement to a hospital from an insurer. And midwives must have a physician available to back them up if a woman needs a C-section or another surgical procedure, so, in some cases, hospitals may pay both a doctor and a midwife.
"It's hard to afford a 24/7 midwifery service," says Dr. Brigid McCue, who heads the obstetrics and midwifery department at Beth Israel Deaconess Hospital-Plymouth. "As soon as practices or departments start not generating the revenue that they were hoping to, the midwives are the first to go."
BID-Plymouth has six midwives and six OBs because McCue is convinced that the balance is a good practice model and because women ask for midwives. In 2014, 44 percent of births at BID-Plymouth listed midwives as the primary attendant.
But many women have reservations about using a midwife. Rushfirth, of the American College of Nurse-Midwives, says there's a misconception that midwives mainly assist with home deliveries, whereas 96 percent of midwives work in hospitals.
Jessica Killian, a mom of two who lives in Arlington, delivered both babies with midwives at Mount Auburn Hospital in Cambridge. But most of her friends didn't consider or didn't chose a midwife.
"It's still seen as kind of left and not quite medically based and I don't think the midwifery world has really established itself in a mainstream way," Killian said. "There's a huge population of women who swear by midwives but there's a lot of women who don't know much about it."
If women do want to find a midwife to work with during a pregnancy or for ongoing gynecological care, they'll know now which hospitals in Massachusetts offer the option.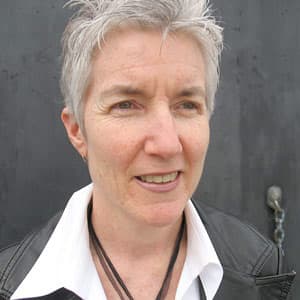 Martha Bebinger Reporter
Martha Bebinger covers health care and other general assignments for WBUR.